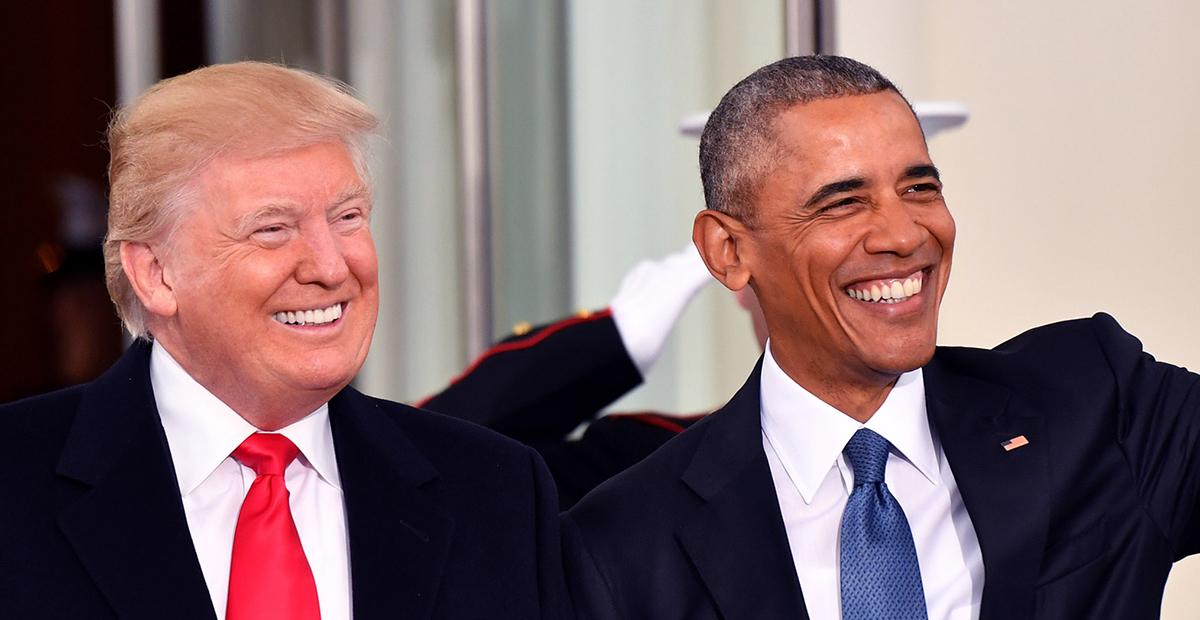 Trump doesn't want to unveil Obama's portrait at the White House, breaking a 40-year tradition
By Mark Pygas

May 20 2020, Updated 7:34 a.m. ET
According to a report by NBC News, President Trump will not be holding a ceremony unveiling the official portrait of former President Barack Obama while he is in office.
On his part, Obama reportedly has no interest in taking part in the event if it were to take place.
Article continues below advertisement
The publication spoke to people familiar with the matter, who said that the ritual wouldn't take place between Obama and Trump. If Trump wins a second term in November, they speculate that Obama may have to wait until 2025 to his portrait displayed among every U.S. president.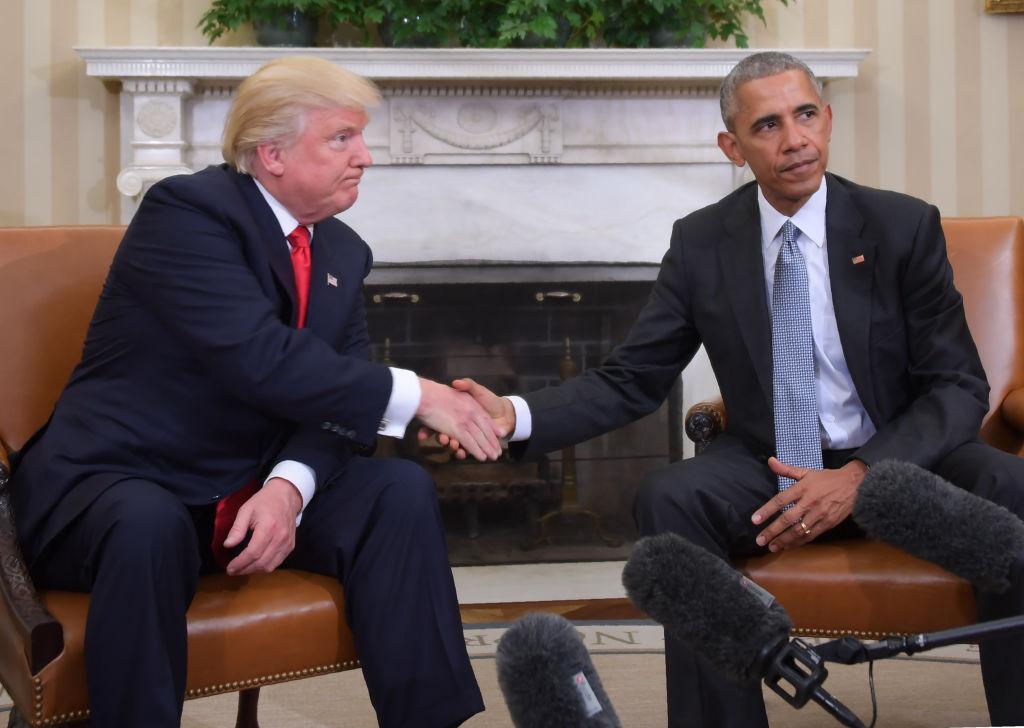 Article continues below advertisement
Trump is reportedly "unconcerned about shunning yet another presidential custom," according to NBC. According to people close to Obama, he is also uninterested in taking part in the rite of passage so long as Trump is in office.
Spokespeople for Obama and the White House refused to comment on the reports.
The tradition began in 1978 when Jimmy Carter welcomed Gerald Ford into the White House to unveil his portrait. Since then, every first-term president has invited their predecessor to the event.
Carter is the only president not to have attended the event, which wasn't his style. The event still took place without Carter.
Article continues below advertisement
This report comes as the feud between President Trump and former President Obama has deepened.
President Trump recently tweeted "OBAMAGATE."
Article continues below advertisement
About three years ago, on March 4, 2017, Donald Trump had alleged Barack Obama had authorized wiretapping Trump Tower deep into the New York businessman's 2016 election campaign. It appears that the initial claims were published on Breitbart, which has posted conspiracy theories on its website in the past.
Devin Nunes, who was chair of the House Intelligence Committee at the time, investigated the claim made by President Trump. On March 20, 2017, FBI Director James Comey stated that neither his bureau nor the Department of Justice could find any evidence to support the claim levied by Trump.
However, on March 23, Nunes did come forward and say something that suggests there may have been some type of monitoring going on at Trump Tower.
Article continues below advertisement
An "incidental collection" of data during Trump's transition into the White House may have occurred, according to Nunes, but that the gathering of any intel and recordings would've been perfectly legal.
Months later, on Sept. 1, 2017, the DOJ filed a court document stating, "Both the FBI and NSD confirm that they have no records related to wiretaps as described by the March 4, 2017 tweets."
Last year, Trump clarified his "wiretapping" comments in an interview with C-Span, saying that he used the word to describe general "surveillance, spying you can sort of say whatever you want...[I knew of it] just on a little bit of a hunch and a little bit of wisdom maybe...[I thought my allegations were] pretty insignificant [when I made them, but] I sent the one [tweet] about the wiretapping...and that turned out to be true."
Article continues below advertisement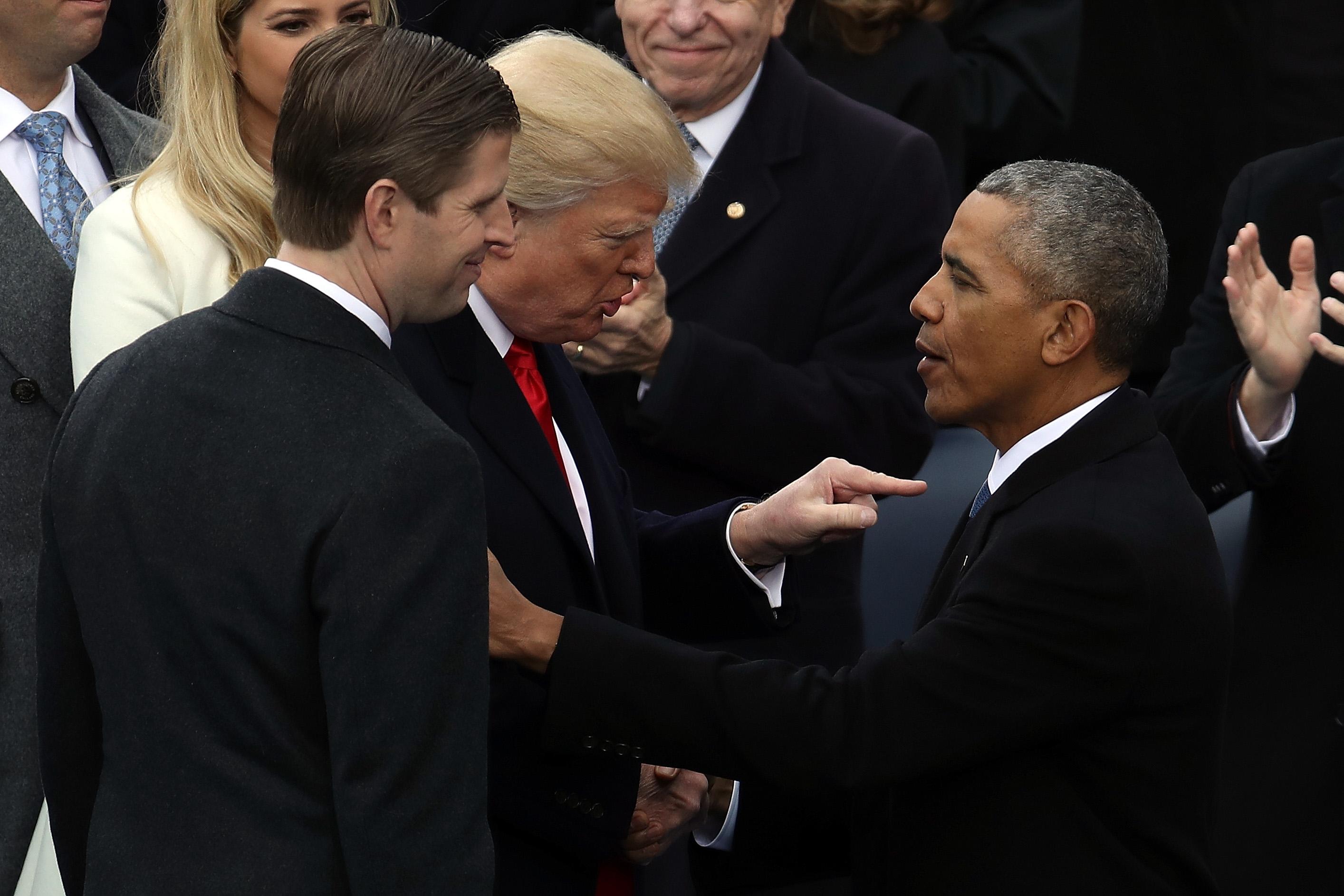 Trump's tweet comes as former President Obama has become increasingly critical of President Trump's response to the coronavirus pandemic.
President Obama made some damning comments during a phone call with 3,000 members of the Obama Alumni Association on Friday, May 7, as the former president encouraged ex-staff members to work for Joe Biden's campaign.
Article continues below advertisement
"What we're fighting against is these long-term trends in which being selfish, being tribal, being divided, and seeing others as an enemy — that has become a stronger impulse in American life," Obama said. "And by the way, we're seeing that internationally as well. It's part of the reason why the response to this global crisis has been so anemic and spotty."
"It would have been bad even with the best of governments. It has been an absolute chaotic disaster when that mindset — of 'what's in it for me' and 'to heck with everybody else' — when that mindset is operationalized in our government," he added.
Article continues below advertisement
During a virtual speech with graduating high school students on Sunday, Obama doubled down on his comments by saying:
"Doing what feels good, what's convenient, what's easy – that's how little kids think. Unfortunately, a lot of so-called grownups, including some with fancy titles and important jobs, still think that way – which is why things are so screwed up."
On Sunday, Trump responded to the comments, which he said he had not seen, by saying: "Look, he was an incompetent president, that's all I can say. Grossly incompetent."
It's perhaps unsurprising then that neither man is interested in keeping up with tradition.