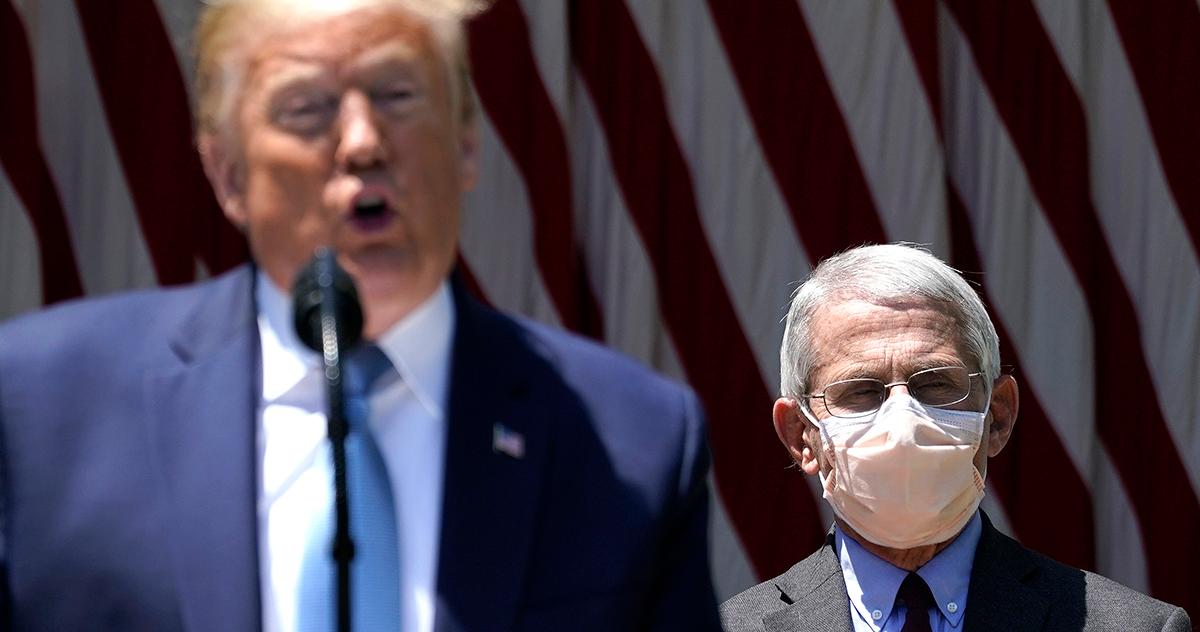 'Nobody likes me,' Trump says as he wonders why Fauci has a higher approval rating
By Mark Pygas

Jul. 29 2020, Updated 8:00 a.m. ET
During the coronavirus press briefing on Tuesday, President Donald Trump was asked why he shared several tweets that suggested Dr. Fauci had misled the country about hydroxychloroquine.
Article continues below advertisement
Fauci has been critical of the drug's use in coronavirus patients in the past. Those concerns seem to have been warranted after the FDA revoked its emergency use authorization for the drug.
"The FDA determined that chloroquine and hydroxychloroquine are unlikely to be effective in treating COVID-19," the agency wrote. They also noted that the drug had led to "ongoing serious cardiac adverse events and other potential serious side effects" in some patients.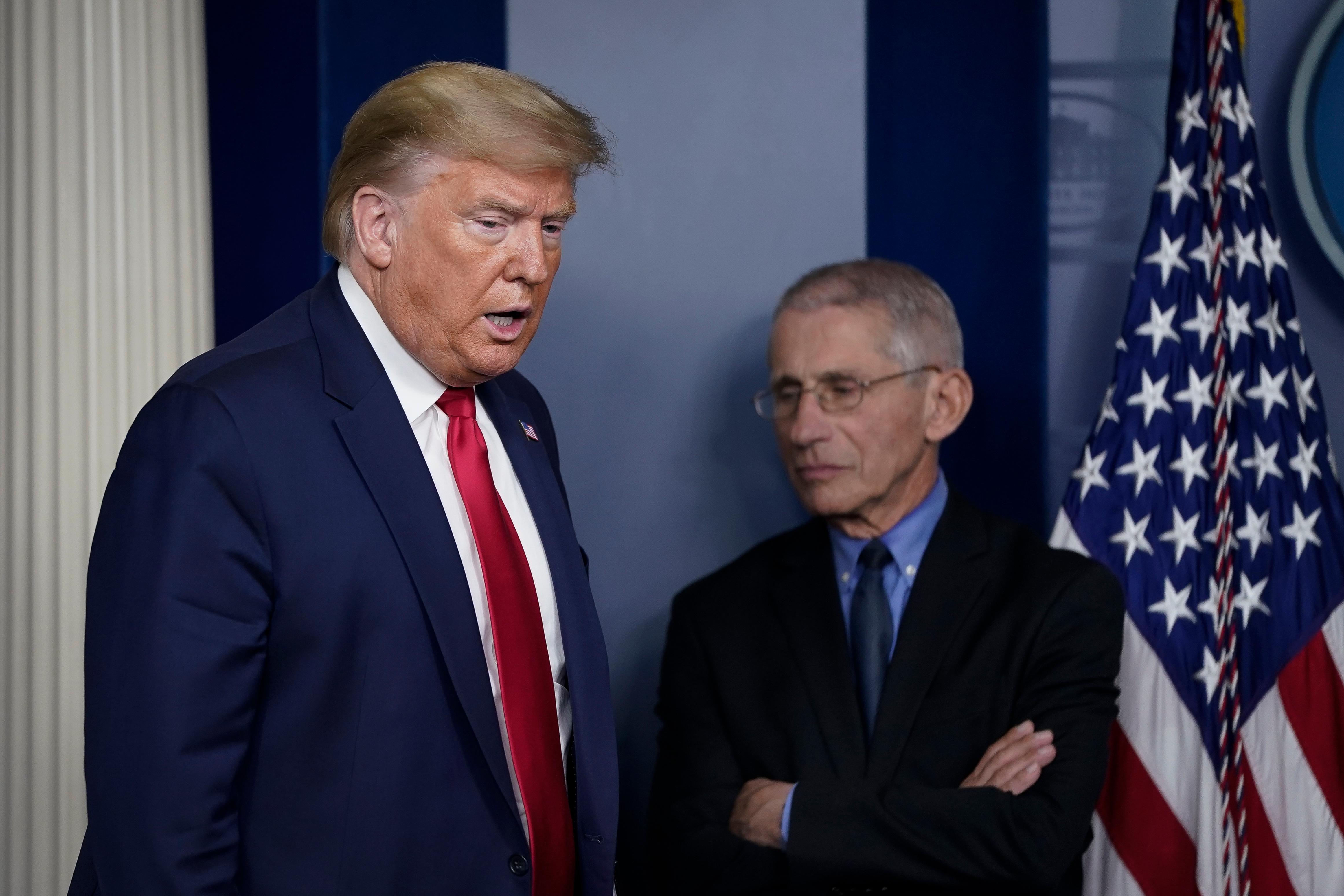 Article continues below advertisement
President Trump, however, had long promoted the drug as a potential treatment for coronavirus. He even admitted to taking the medication to prevent a coronavirus infection.
Earlier this week, President Trump shared a video by the right-wing Breitbart claiming that hydroxychloroquine is a "cure" to coronavirus and that masks do not help to reduce the spread of coronavirus. These claims have been debunked.
A reporter asked President Trump: "On that note, Mr. President, last night, in tweets that were deleted by Twitter, you said that Dr. Fauci misled the country about hydroxychloroquine. How so?" 
President Trump replied: "No, not at all. I think — I don't even know what his stance is on it.  I — I was just — you know, he was at the — he was at the task force meeting a little while ago."
Article continues below advertisement
"I have a very good relationship with Dr. Fauci.  You know, it's sort of interesting — we've listened to Dr. Fauci. I haven't always agreed with him, and it's, I think, pretty standard. That's okay. He did not want us to ban our — this — this — put up the ban to China, when China was heavily infected — very badly, Wuhan. He didn't want to do that, and I did and other things.  And he told me I was right, and he told me I saved tens of thousands of lives, which was generous, but it's — you know, I think it's fact that I banned — I did the ban on Europe. But I get along with him very well and I agree with a lot of what he's said."
Article continues below advertisement
President Trump then went on to ask why Fauci's approval ratings are so high, while his continue to plummet.
"So — you know, it's interesting: He's got a very good approval rating, and I like that," Trump stated. "It's good. Because remember, he's working for this administration.  He's working with us, John.  We could have gotten other people. We could have gotten somebody else. It didn't have to be Dr. Fauci. He's working with our administration. And, for the most part, we've done pretty much what he and others — Dr. Birx and others, who are terrific — recommended."
"And he's got this high approval rating, so why don't I have a high approval rating with respect — and the administration, with respect to the virus? We should have a very high, because what we've done in terms of — we're just reading off about the masks and the gowns and the ventilators and numbers that nobody has seen, and the testing at 55 million tests; we tested more than anybody in the world. I have a graph that I'd love to show you — perhaps you've seen it — where we're up here and the rest of the world is down at a level that's just a tiny fraction of what we've done, in terms of testing."
Article continues below advertisement
Trump went on to imply that his low approval rating was because of his personality.
"So it sort of is curious: A man works for us — with us, very closely, Dr. Fauci, and Dr. Birx also highly thought of. And yet, they're highly thought of, but nobody likes me. It can only be my personality. That's all."
Trump's approval rating has plummeted amid his handling of the coronavirus pandemic, and a surge in cases and deaths after many states opened too early.
In a recent ABC News/Washington Post, just 38% of respondents approved of President Trump's handling of the crisis. That's down from 46% in late May and 51% in late March. Disapproval rose 15% in the same time period, to 60%.
Article continues below advertisement
Dr. Fauci, however, seems to have support among the American public following his cautious and blunt approach to the pandemic and criticism of states that opened without meeting guidelines. He is also a regular on television news, where he has stressed the importance of wearing masks.
The country's top immunologist was invited to throw the first pitch of the NBL season last week. 
Despite a pretty poor throw, Fauci's limited edition Topps baseball trading card set a record-breaking print run for the franchise, selling 51,512 cards. The company's previous record was a card of Vladimir Guerrero Jr., which sold 19,396 copies.