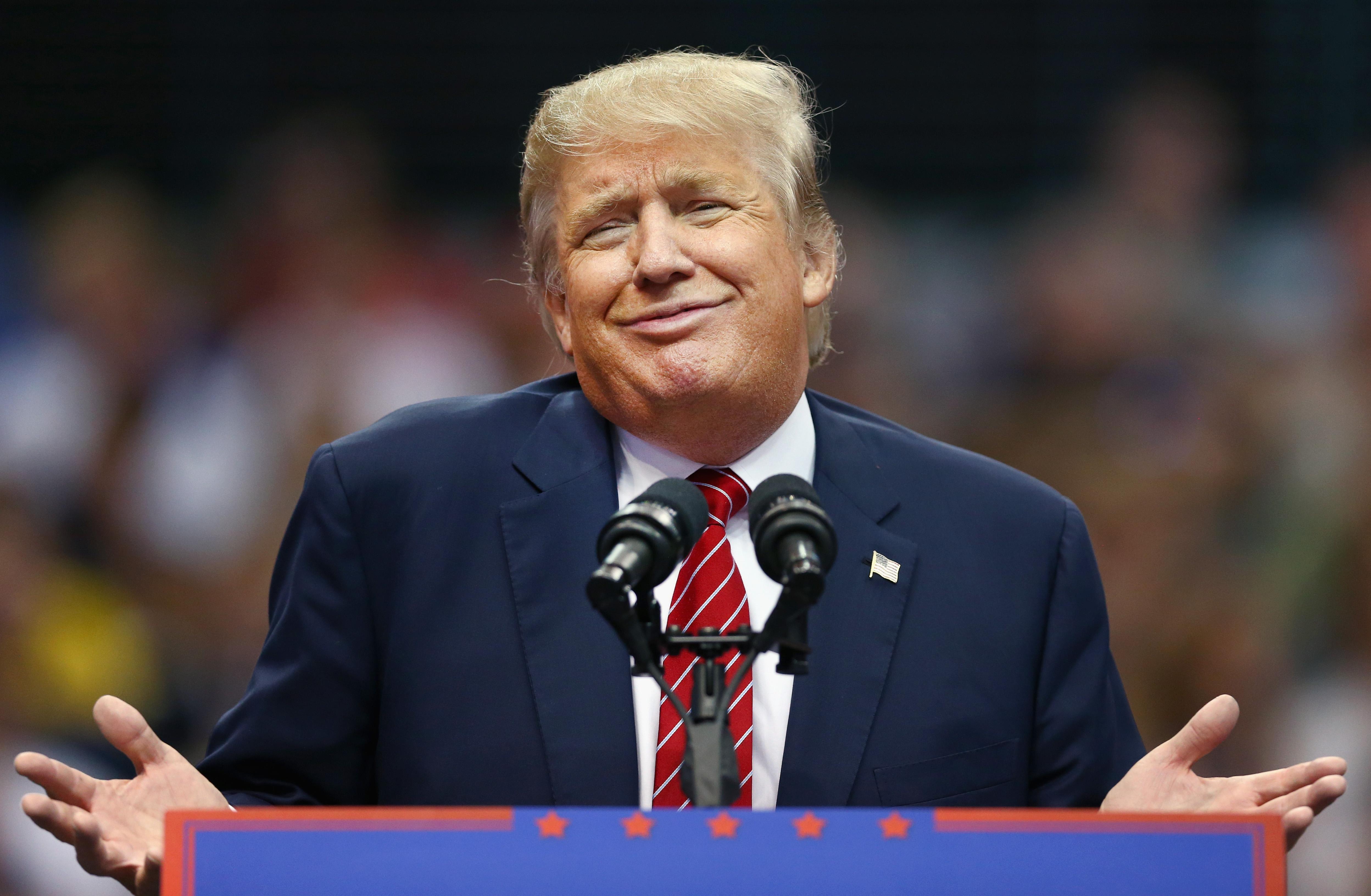 Trump claims 'nobody had ever heard of' Juneteenth before he made it 'very famous'
By Mark Pygas

Jun. 19 2020, Updated 9:58 a.m. ET
June 19th is Juneteenth, a day that celebrates the emancipation of the last slaves in Texas in 1865. The day, which many argue should be recognized as a federal holiday, was first celebrated as early as 1867 by free people who would pool their funds to purchase private land because they were banned from celebrating the event on public land.
Article continues below advertisement
The holiday was suppressed throughout much of the 20th century but made a comeback with the Civil Rights Movement in the 1950s and 60s. In the late 1970s, Texas became the first state to recognize Juneteenth as a state holiday. Since then, the holiday has been recognized by 49 of the 50 states, with Hawaii being the exception.
With the death of George Floyd at the hands of police and the protests that have followed, this year's celebration will be particularly important.
So when President Donald Trump's campaign announced that his first campaign rally in months would be held on June 19 in Tulsa, Oklahoma, many were understandably angry.
Article continues below advertisement
In 1921, the city was the scene of "the single worst incident of racial violence in American history," during which mobs of white residents killed anywhere from 26 to 200 African Americans and injured many more. The violence began when a 19-year-old black man was accused of assaulting a 17-year-old white woman.
When rumors spread that a white mob outside the courthouse had lynched the man, black residents arrived with guns, and a shootout began. That night, the city's black neighborhood was attacked, with property destroyed or stolen and black men killed.
Following backlash over the rally's date and location, it was delayed until June 20 "out of respect for this holiday."
On Twitter, Trump explained: "We had previously scheduled our #MAGA Rally in Tulsa, Oklahoma, for June 19th – a big deal. Unfortunately, however, this would fall on the Juneteenth Holiday."
Article continues below advertisement
"Many of my African American friends and supporters have reached out to suggest that we consider changing the date out of respect for this Holiday, and in observance of this important occasion and all that it represents. I have therefore decided to move our rally to Saturday, June 20th, in order to honor their requests. We have already had ticket requests in excess of 200,000 people. I look forward to seeing everyone in Oklahoma!"
Article continues below advertisement
But in an interview with the Wall Street Journal on Wednesday, Trump caused yet more controversy when he stated that "nobody had ever heard of [Juneteenth]" before he made it "very famous."
Trump said that a black Secret Service had explained the meaning of Juneteenth to him when he initially faced backlash over the rally.
Article continues below advertisement
"Trump said a black Secret Service agent told him the meaning of Juneteenth as the president was facing criticism for initially planning to hold his first campaign rally in three months on the day," the Journal explained.
"I did something good: I made Juneteenth very famous," Trump told the newspaper. "It's actually an important event, an important time. But nobody had ever heard of it."
According to the Journal, Trump said he had asked people around him about the holiday, and none of them had heard of Juneteenth.
Article continues below advertisement
He then "paused the interview to ask an aide if she had heard of Juneteenth, and she pointed out that the White House had issued a statement last year commemorating the day."
Trump responded: "Oh really? We put out a statement? The Trump White House put out a statement? OK, OK. Good."
Asked if he believes that structural racism exists in the United States during the same interview, President Trump stated: "I'd like to think there is not, but unfortunately, there probably is some. I would also say it's very substantially less than it used to be."