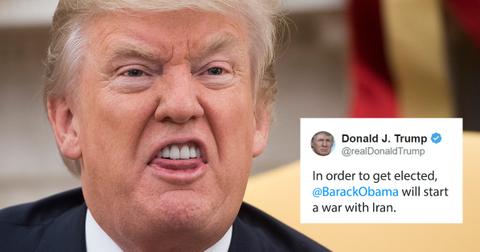 Old Trump tweets predicting Obama would start war with Iran to get reelected reemerge
By Mark Pygas
One of Iran's most powerful military commanders, General Qasem Soleimani, was killed in a US airstrike ordered by President Donald Trump on Friday. Soleimani, head of Iran's elite Quds Force, was killed alongside several other Iranian officials at Baghdad airport.
In a statement, the Pentagon said that Soleimani "was actively developing plans to attack American diplomats and service members in Iraq and throughout the region."
Unsurprisingly, the decision sparked a lot of fear online, with World War III trending on Twitter. But aside from memes, people have also been sharing some old Trump tweets from back in 2011 and 2012 in which Donald Trump predicted that then-President Barack Obama would start a war with Iran to get reelected.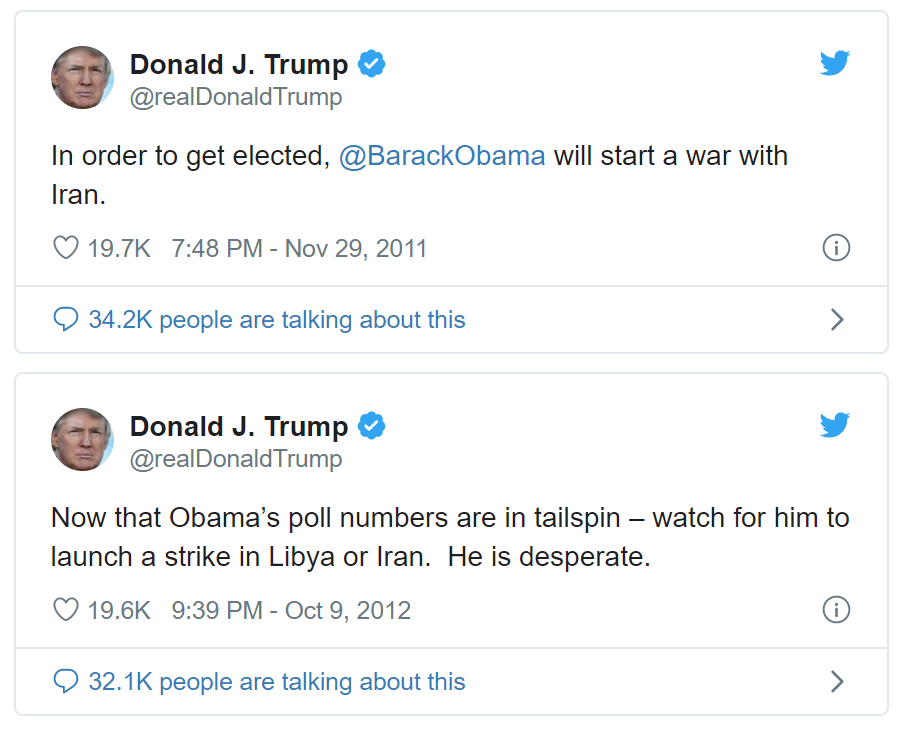 And with a presidential election coming up this year, people were quick to draw a comparison between Trump's tweets and his personal order to kill Soleimani.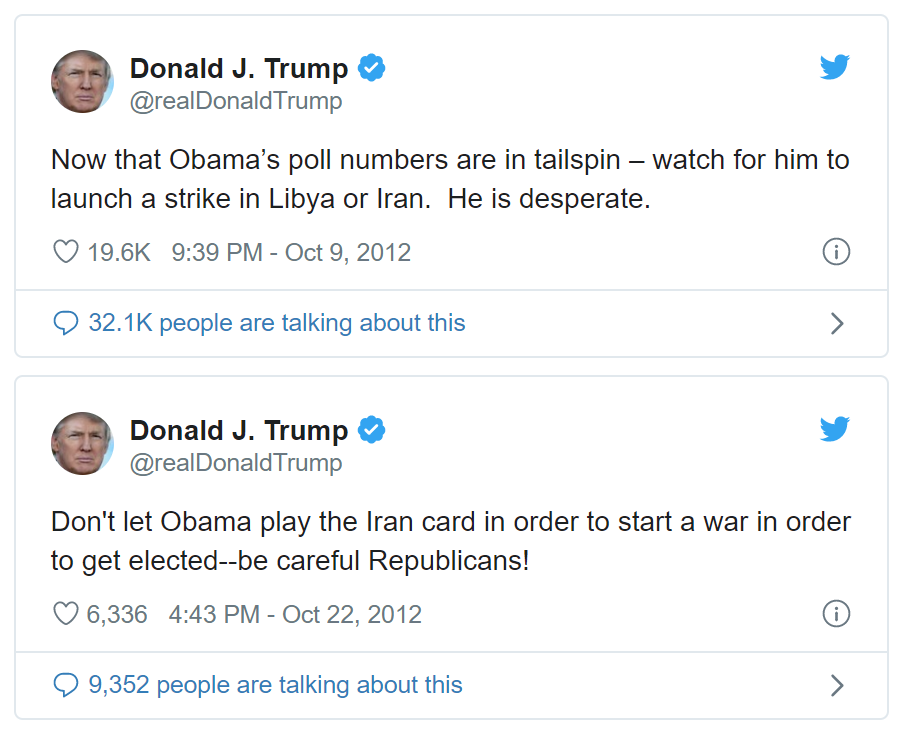 JM Rieger of The Washington Post even dug up a video recorded by Trump in 2011, in which he states: "Our president will start a war with Iran because he has absolutely no ability to negotiate. He's weak and he's ineffective. So the only way he figures that he's going to get reelected — and as sure as you're sitting there — is to start a war with Iran."
Even after Obama had won reelection, Trump continued to state that he would start a war with Iran. In September 2013, Trump wrote: "I predict that President Obama will at some point attack Iran in order to save face!"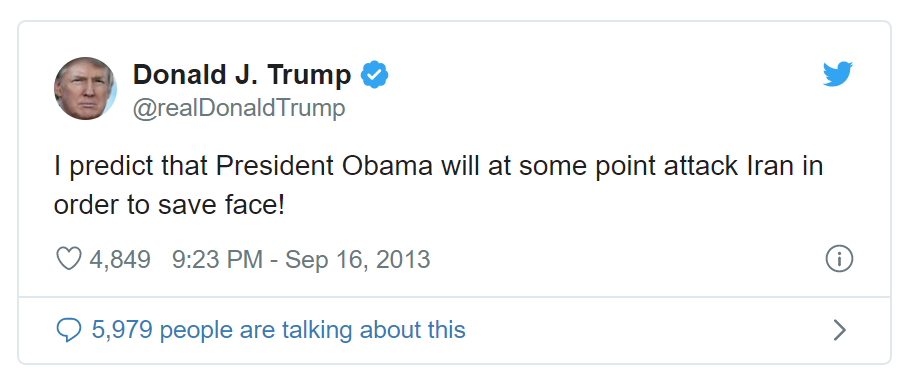 Twitter users were quick to point out the similarities of the situation, with one Twitter user writing: "There's always a tweet. He thinks war with Iran would benefit him, I'm not so sure, his stupidity in starting this by ordering the killing of Iran's second in command. We had a deal that was working, Trump got rid of it because it was Obama's deal."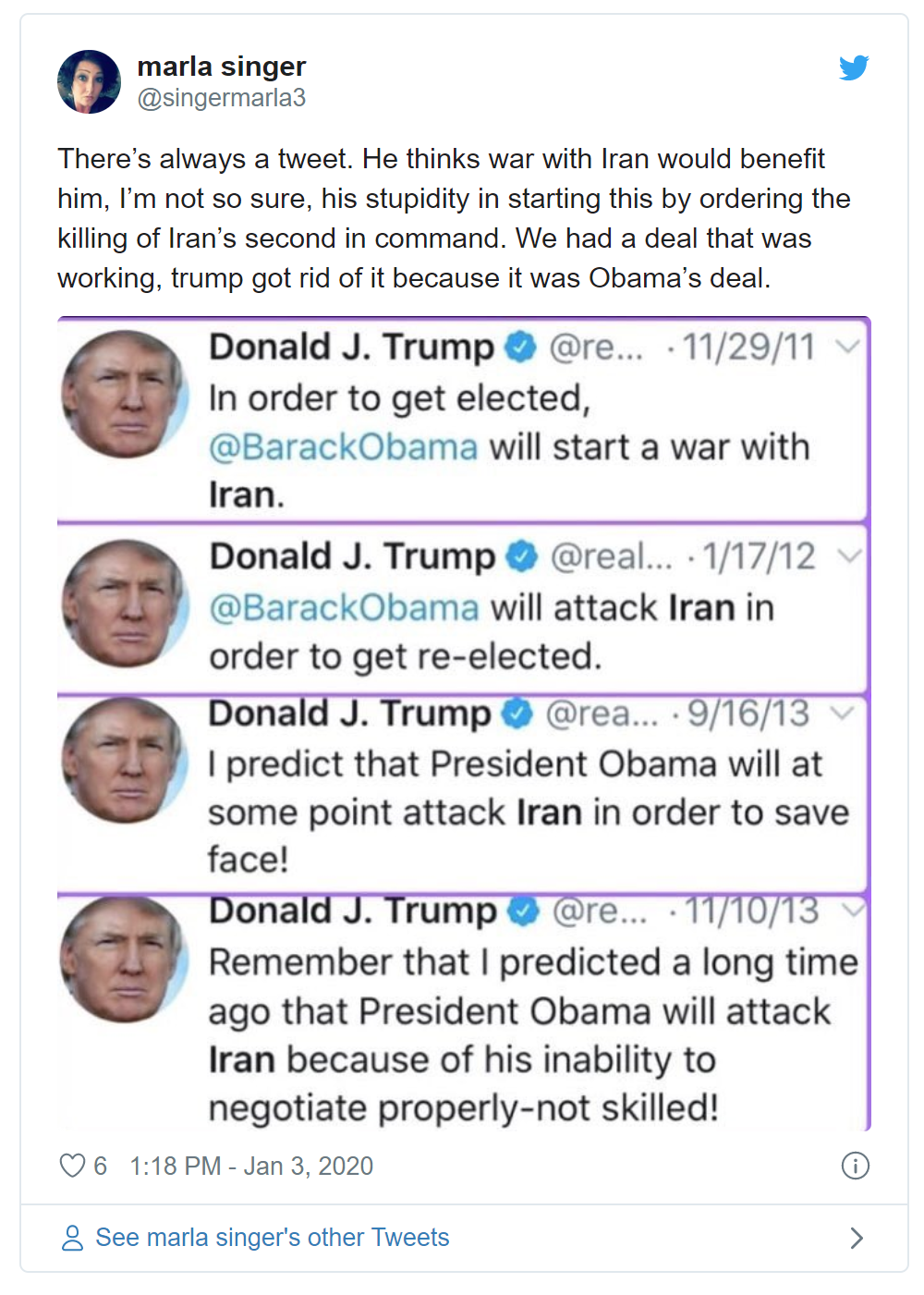 Another user concluded: "There is always a tweet."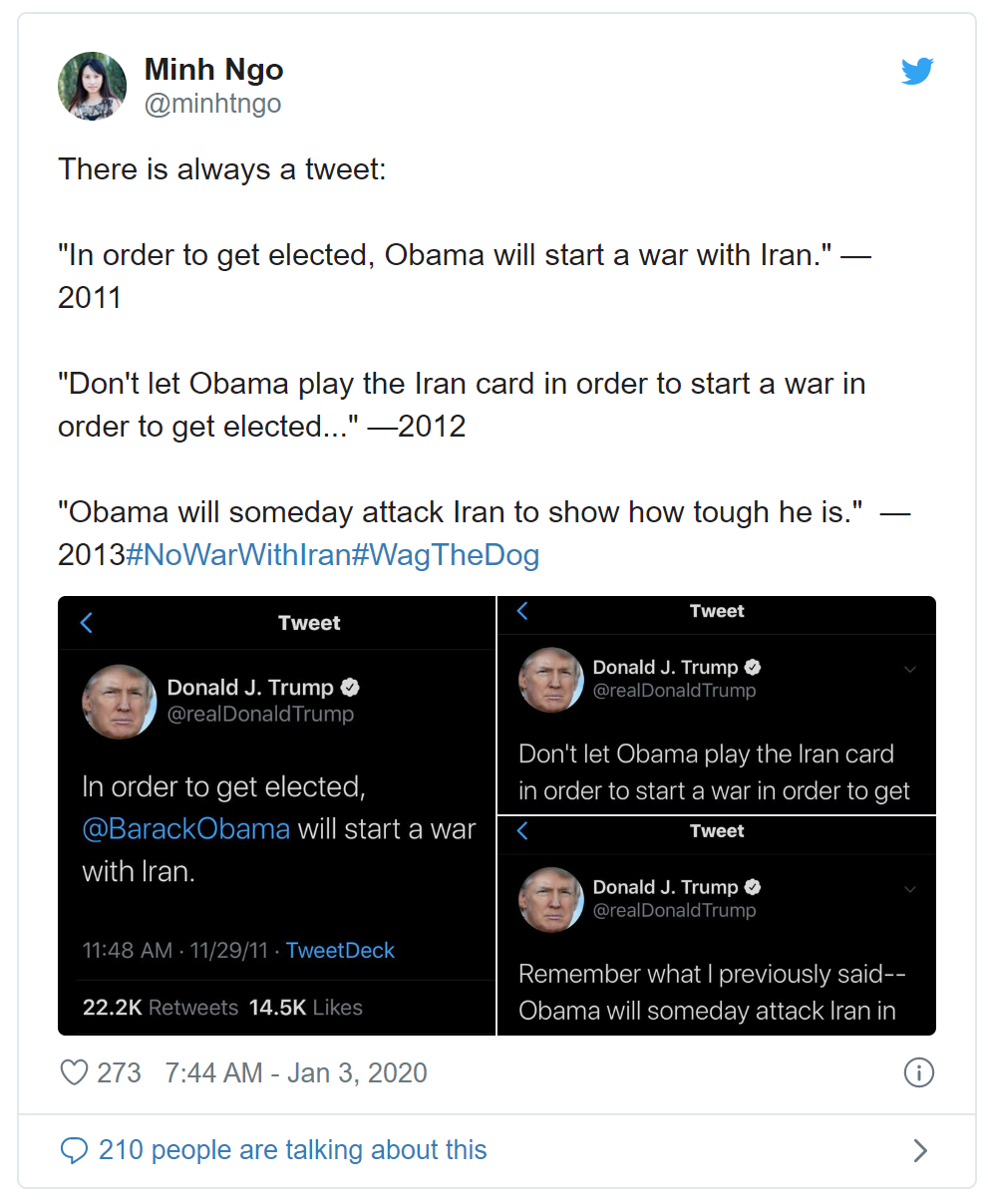 While another concluded: "Alarming!! THIS is why Trump is now attacking Iran. Trump just played out the scenario he expected President Obama to do(which he did not). He is becoming more desperate and more dangerous. No congressional approval. We shld ALL be very afraid!!!"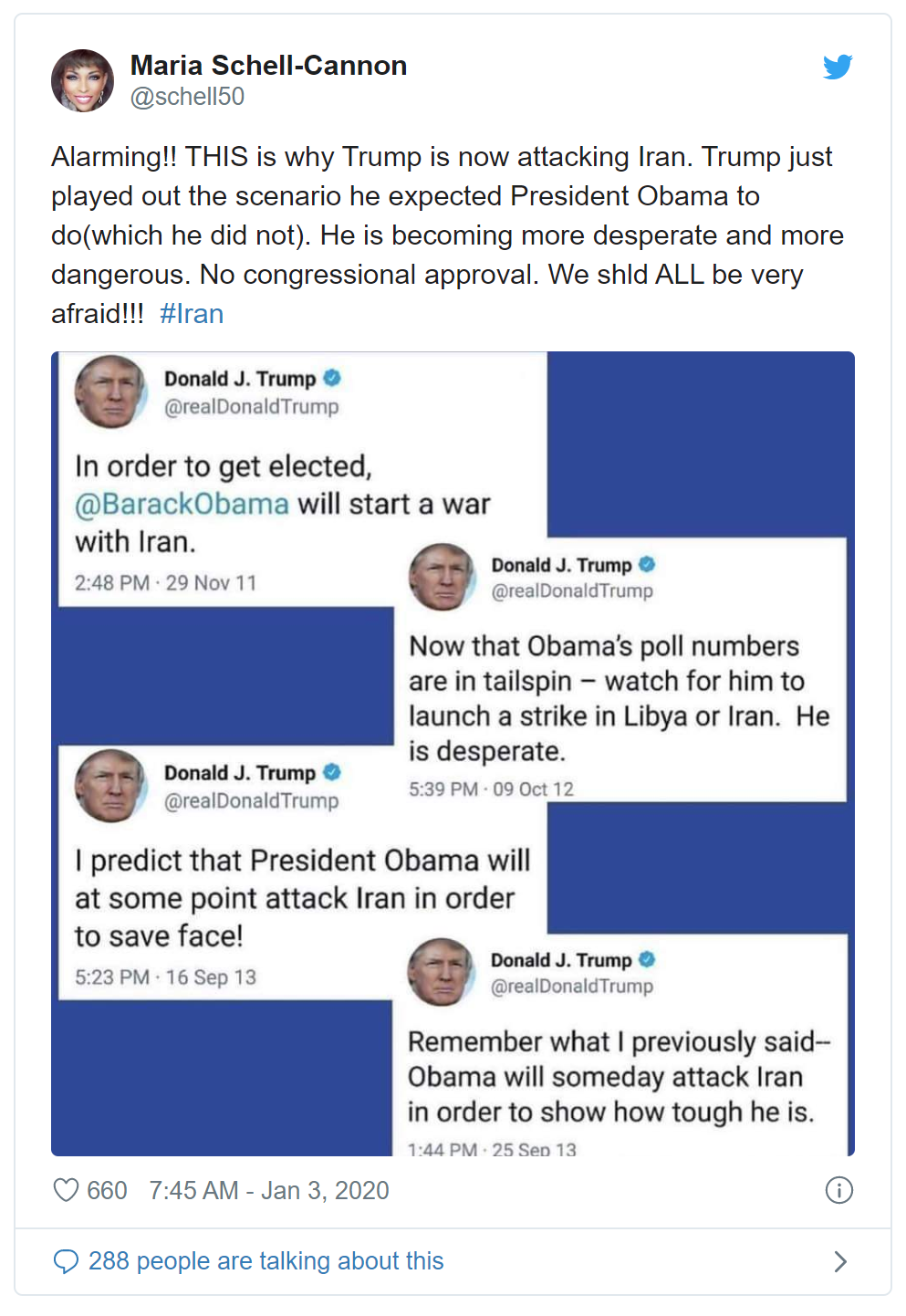 More From Megaphone
.

News

25,000 lawsuits from Flint, Michigan residents can now go to court, thanks to a ruling from the U.S. Supreme Court.

.

News

"Our house is still on fire," Greta Thunberg said.

.

News

China is banning several kinds of single-use plastic gradually over the next five years.