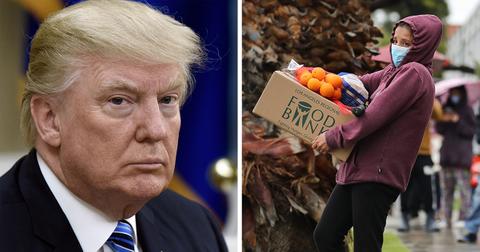 Trump considering allowing states to drug test food stamp recipients
By Mark Pygas

Updated
President Donald Trump is considering a proposal that would allow states to require some food stamp recipients to undergo drug testing to receive the benefit.
Article continues below advertisement
Republicans have sought to reign in the Supplemental Nutrition Assistance Program (SNAP), which feeds millions of Americans, for years. Late last year, President Trump introduced a new rule that cut benefits for around 688,000 people.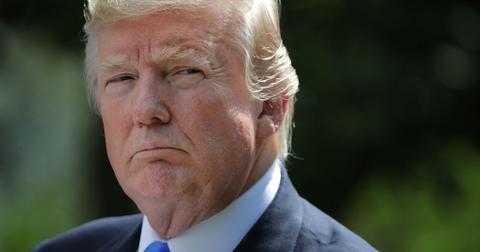 Article continues below advertisement
In the face of massive unemployment as a result of the coronavirus pandemic, SNAP is now more important than ever. But a new proposal that the Trump administration is considering could allow states to drug test some recipients.
The Associated Press reports that the proposal, which is under review, would be narrowly targeted and apply to people "who are able-bodied, without dependents and applying for some specialized jobs." An official told AP that about 5% of participants in SNAP could be impacted.
Article continues below advertisement
The proposal would also allow states to tighten work requirements and has found support among Republican governors, who believe that state control of the program would help to cut costs and reduce dependency.
Emails obtained by AP show that Agriculture Department officials are awaiting word from the White House on when to announce the program. They also show that the USDA is considering ending a policy that automatically grants food stamp eligibility to households that qualify for non-cash assistance.
"I think we just have to be ready because my guess is we may get an hour's notice instead of a day's notice," Jessica Shahin, associate administrator of SNAP wrote.
Article continues below advertisement
Maggie Lyons, chief of staff for an official at the Food and Nutrition Service, said, "We need to have a conversation about timing given budget and when the [White House] wants us to release drug testing."
This isn't the first time that welfare recipients have been drug tested. At least 15 states allow those on Temporary Assistance for Needy Families to be drug tested.
United States Department of Agriculture (USDA) Secretary Sonny Perdue has long promised greater state control of SNAP.
"As a former governor, I know first-hand how important it is for states to be given flexibility to achieve the desired goal of self-sufficiency for people," he said. "We want to provide the nutrition people need, but we also want to help them transition from government programs, back to work, and into lives of independence."
Ed Bolen, senior policy analyst at the Center for Budget and Policy Priorities, told AP that drug testing already vulnerable populations would have consequences.
"Are people losing their food assistance if they don't take the test, and in that case, is that a condition of eligibility, which the states aren't allowed to impose?" he said. "And does drug testing fall into what's allowable under a state training and employment program, which typically lists things like job search or education or on-the-job experience? This is kind of a different bucket."