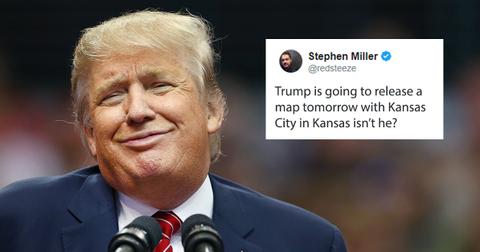 Trump congratulated the wrong state after the Chiefs won the Super Bowl
By Mark Pygas
The Kansas City Chiefs won the Super Bowl on Sunday, and as usual, President Donald Trump took to Twitter to congratulate the team on their first Super Bowl win in 50 years. The problem? He didn't seem to know which state the Kansas City Chiefs are actually from.
In a now-deleted tweet, President Trump wrote: "Congratulations to the Kansas City Chiefs on a great game, and a fantastic comeback, under immense pressure. You represented the Great State of Kansas and, in fact, the entire USA, so very well. Our Country is PROUD OF YOU!"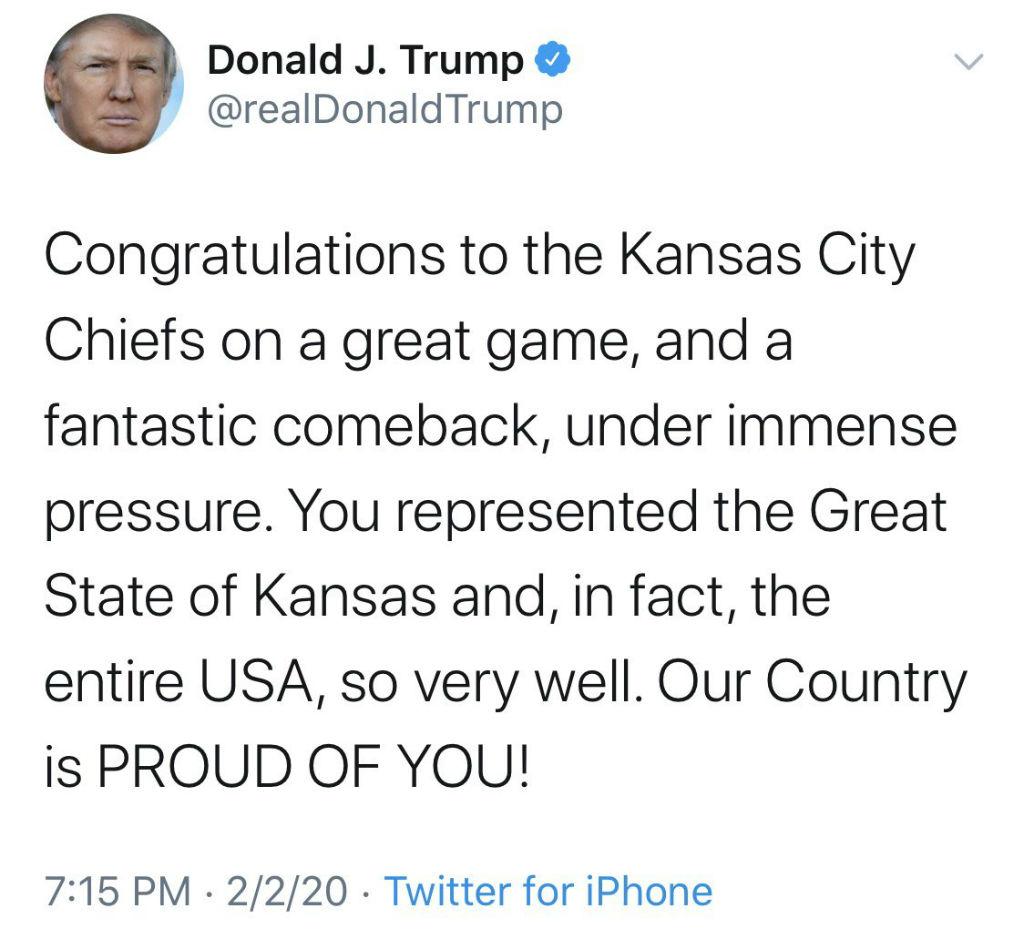 As you probably know, the Chiefs are from Missouri, not Kansas. While there is a Kansas City, Kansas, they're not from there. President Trump quickly deleted the above tweet and tweeted out a corrected version.
Buty as you can probably imagine, people had a field day with this mistake.
One user joked: "Tomorrow: Trump waves around a map in Oval Office showing that Kansas City is, in fact, in Kansas."
While another joked: "Trump is going to release a map tomorrow with Kansas City in Kansas isn't he? Trump is going to sign an executive order moving the state boundaries so Kansas City ends up in Kansas and therefore making his tweet correct."
Others were more sympathetic, with a Twitter user joking: "Hahaha Trump is so stupid saying Kansas City is in Kansas. I totally didn't have to google it to see it's in Missouri haha. What an idiot."
While another added: "Lol Donald Trump congratulating Kansas for winning the Super Bowl is so great I can't stand it."