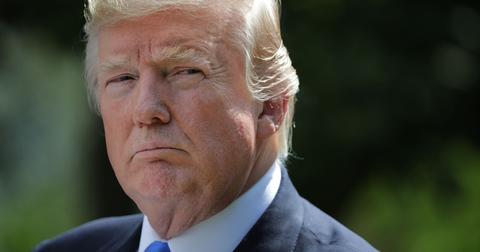 Trump didn't visit military cemetery because he thought dead were 'losers' for getting killed, report
By Mark Pygas

Updated
Aisne-Marne American Cemetery and Memorial is the final resting place of thousands of Americans who died during World War I. So when President Donald Trump canceled a visit to the cemetery in 2018, the decision made headlines.
The White House initially blamed bad weather for the decision, writing in a statement: "The President and First Lady's trip to Aisne-Marne American Cemetery and Memorial has been canceled due to scheduling and logistical difficulties caused by the weather."
However, according to a report by The Atlantic, President Donald Trump canceled the trip because he didn't want to get his hair wet and he thought that the dead were "losers" for getting killed.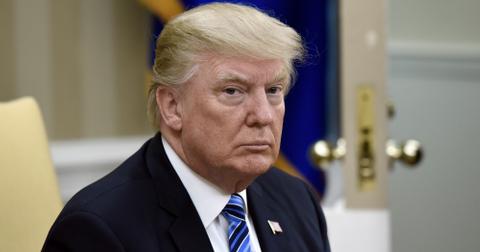 According to four people with firsthand knowledge of the discussion, Trump said: "Why should I go to that cemetery? It's filled with losers."
In a separate conversation, he told his entourage that 1,800 marines who were killed at Belleau Wood were "suckers" for getting killed.
President Trump reportedly asked aides on the trip "Who were the good guys in this war?" He went on to state that he did not understand why the United States had joined the war on the side of the Allies.
The Atlantic also reports that President Donald Trump referred to Sen. John McCain and President George H.W. Bush as "losers" for being shot down in combat. Sources said that Trump was angry when McCain received half-staff flag honors following his death. "We're not going to support that loser's funeral," the president reportedly said. "What the f--- are we doing that for? [The] guy was a f---ing loser."
This wouldn't be the first time that President Trump made disparaging comments about McCain. "He's not a war hero," Trump said in July 2015. "He was a war hero because he was captured. I like people who weren't captured. OK? I hate to tell you."
In 2019, President Donald Trump seemingly implied that McCain had gone to hell. "We needed 60 votes" to repeal the Affordable Care Act, "and we had 51 votes," Trump said. "And sometimes, you know, we had a little hard time with a couple of them, right? Fortunately, they're gone now. They've gone on to greener pastures — or perhaps far less green pastures. But they're gone. I'm very happy they're gone."
Three sources also told The Atlantic that Trump called Bush a "loser" because his plane was shot down during World War II.
President Trump responded to the report on Twitter, calling it "fake news."
I was never a big fan of John McCain, disagreed with him on many things including ridiculous endless wars and the lack of success he had in dealing with the VA and our great Vets, but the lowering of our Nations American Flags, and the first class funeral he was given by our....

— Donald J. Trump (@realDonaldTrump) September 4, 2020
..Country, had to be approved by me, as President, & I did so without hesitation or complaint. Quite the contrary, I felt it was well deserved. I even sent Air Force One to bring his body, in casket, from Arizona to Washington. It was my honor to do so. Also, I never called..

— Donald J. Trump (@realDonaldTrump) September 4, 2020
....John a loser and swear on whatever, or whoever, I was asked to swear on, that I never called our great fallen soldiers anything other than HEROES. This is more made up Fake News given by disgusting & jealous failures in a disgraceful attempt to influence the 2020 Election!

— Donald J. Trump (@realDonaldTrump) September 4, 2020
Even with Trump's denial, the AP has confirmed the sources of the story citing it to be accurate. It drives a heavy blow to a campaign that's already struggling with some swing voters, especially veterans.
The AP has confirmed the accuracy of this extraordinary article. The White House has denied it. It could shatter perceptions of the President among the military. A recent Army Times poll showed declining support for him. https://t.co/4Qs6B91T8a

— Andrea Mitchell (@mitchellreports) September 4, 2020