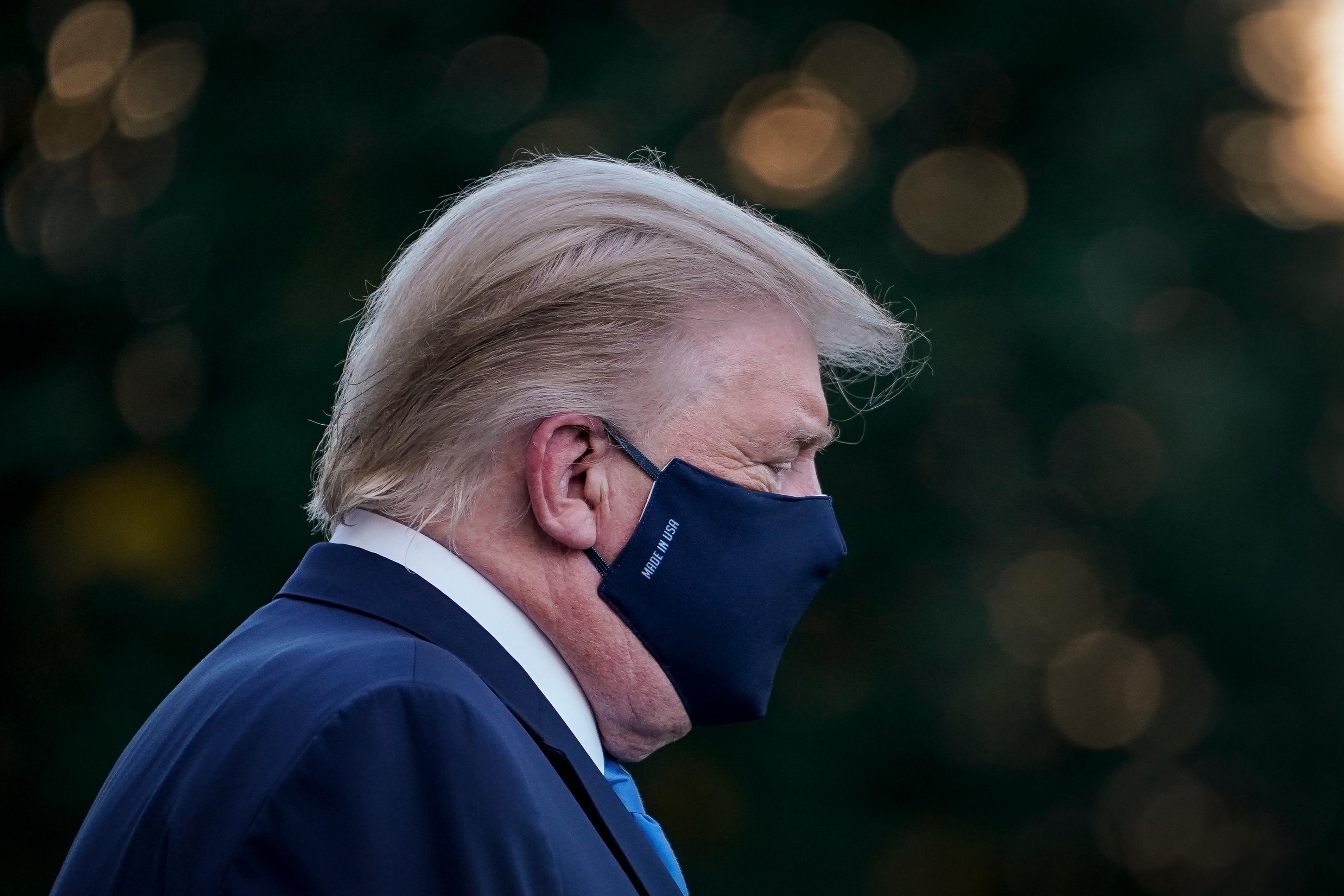 Trump criticized for taking car ride to wave to supporters, potentially exposing Secret Service to COVID-19
By Mark Pygas

Oct. 5 2020, Updated 8:57 a.m. ET
On Thursday, President Donald Trump revealed that he had tested positive for coronavirus. "Tonight, @FLOTUS and I tested positive for COVID-19. We will begin our quarantine and recovery process immediately," Trump wrote in a tweet on Thursday evening. "We will get through this TOGETHER!"
Article continues below advertisement
President Donald Trump was subsequently taking to hospital, where he received extra oxygen after his levels dipped twice in two days. He was also given the steroid dexamethasone—which is normally reserved for serious cases of coronavirus—and an experimental antibody cocktail.
Article continues below advertisement
On Sunday, President Trump's medical team cleared him for a visit to supporters who had gathered outside of the hospital. President Trump waved to well-wishers behind the glass of a sealed car. Inside the car, there was also a driver and a passenger wearing protective gear. President Trump sat in the back.
The decision was met with criticism from many, who suggested that it could have exposed Secret Service personnel to the coronavirus. Dr. James Philips, a doctor at Walter Reed, wrote: "Every single person in the vehicle during that completely unnecessary Presidential 'drive-by' just now has to be quarantined for 14 days. They might get sick. They may die. For political theater. Commanded by Trump to put their lives at risk for theater. This is insanity."
Article continues below advertisement
While another added: "Trump, clearly infected with COVID, decides to expose his staff, driver, and security detail to it by taking a short drive to great supporters?"
Article continues below advertisement
One user added: "My father died of COVID alone in a hospital. I had to say goodbye to him over a phone. Trump got a joyride to sooth his desperate need for attention, while endangering the lives of the Secret Service people in the car with him. To hell with him and all who enable him."
Article continues below advertisement
And another user concluded: "The Trump stunt of driving out of the hospital is so reminiscent of the Lafayette Park stunt with Bible. Recklessly endangering others for a narcissistic photo op. Think of the endangered Secret Service agents in the car with him putting their lives on the line for a photo op!"
Article continues below advertisement
Another former agent who served under two Presidents weighed in just how uncommon and out of touch the act was.