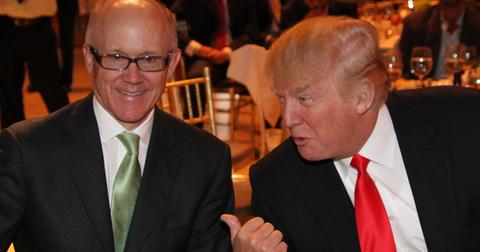 Trump asked ambassador to see if UK would move British Open to his own golf course, report
By Mark Pygas

Updated
According to a report by the New York Times, President Donald Trump asked the American ambassador to the United Kingdom Woody Johnson to try and convince the British government to help steer the British Open golf tournament to the Trump Turnberry resort in Scotland.
Ambassador Woody Johnson, the co-founder of the Johnson & Johnson empire and co-owner of the New York Jets, told multiple colleagues about the exchange with President Trump in February 2018.
The Times states that Lewis Lukens, a deputy to Johnson, advised the ambassador that such an action might violate ethics policies.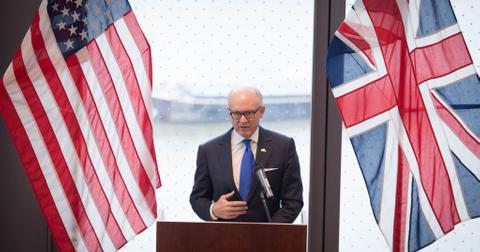 However, the Times alleges that Johnson went ahead with the plan and asked the then-secretary of state for Scotland, David Mundell, if he could help.
A statement from the British government said that Johnson had "made no request of Mr. Mundell regarding the British Open or any other sporting event." Mundell told the Times that it would be "inappropriate" to discuss dealings with Johnson, and referred them to the government statement.
According to colleagues of Johnson and Lukens, the latter was so disturbed by Johnson's actions that he emailed officials at the State Department at the time.
Lukens was reportedly forced out of the embassy by Johnson later that year, though some reports suggest that this was over a separate matter. Lukens had been at the embassy for nearly 30 years.
As President, Trump is exempt from federal conflict of interest laws that disallow government employees from taking part in "government matters that will affect your own personal financial interest."
However, Trump is not exempt from the Emoluments Clause, which bars federal officials from accepting gifts from foreign governments. The Times speculates that the British government would have had to pay for the tournament's security, which could potentially violate the law.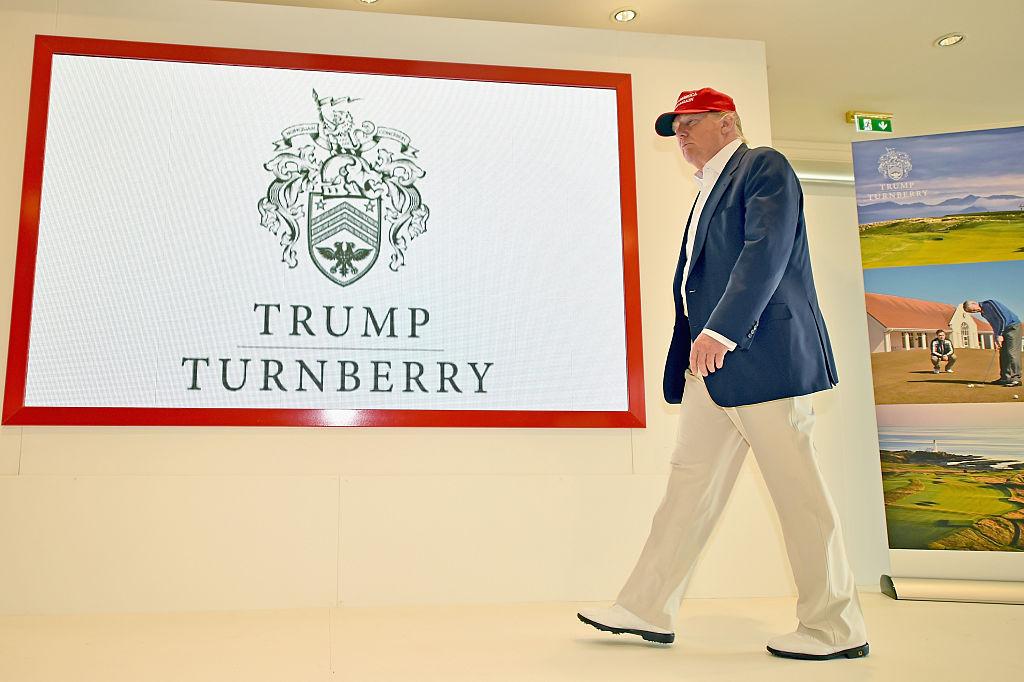 According to the Express, there are no plans to host any of the next four Open tournaments at the Turnberry resort.
A spokesman for the R&A golf association said that it had not "received any approaches" from the British government about moving events to Trump's resort.
Golfweek explains that Turnberry was listed as a possible site for the event when discussions began in 2018, but then-R&A chief executive Martin Slumbers suggested at the time that it was never a viable option because of Trump's position.
"We have criteria for which courses we want to go to, and part of that is macroeconomics," Slumber said. "Clearly part of that macroeconomics is about politics."
Norman Eisen, former ambassador to the Czech Republic, told the Times that "no experienced diplomat would do that."
"It is diplomatic malpractice because once you do that, you put yourself in a compromised position," Eisen said. "They can always say, 'Remember that time when you made that suggestion.'"
The White House declined to comment to the Times about Trump's instructions and Johnson's alleged actions.