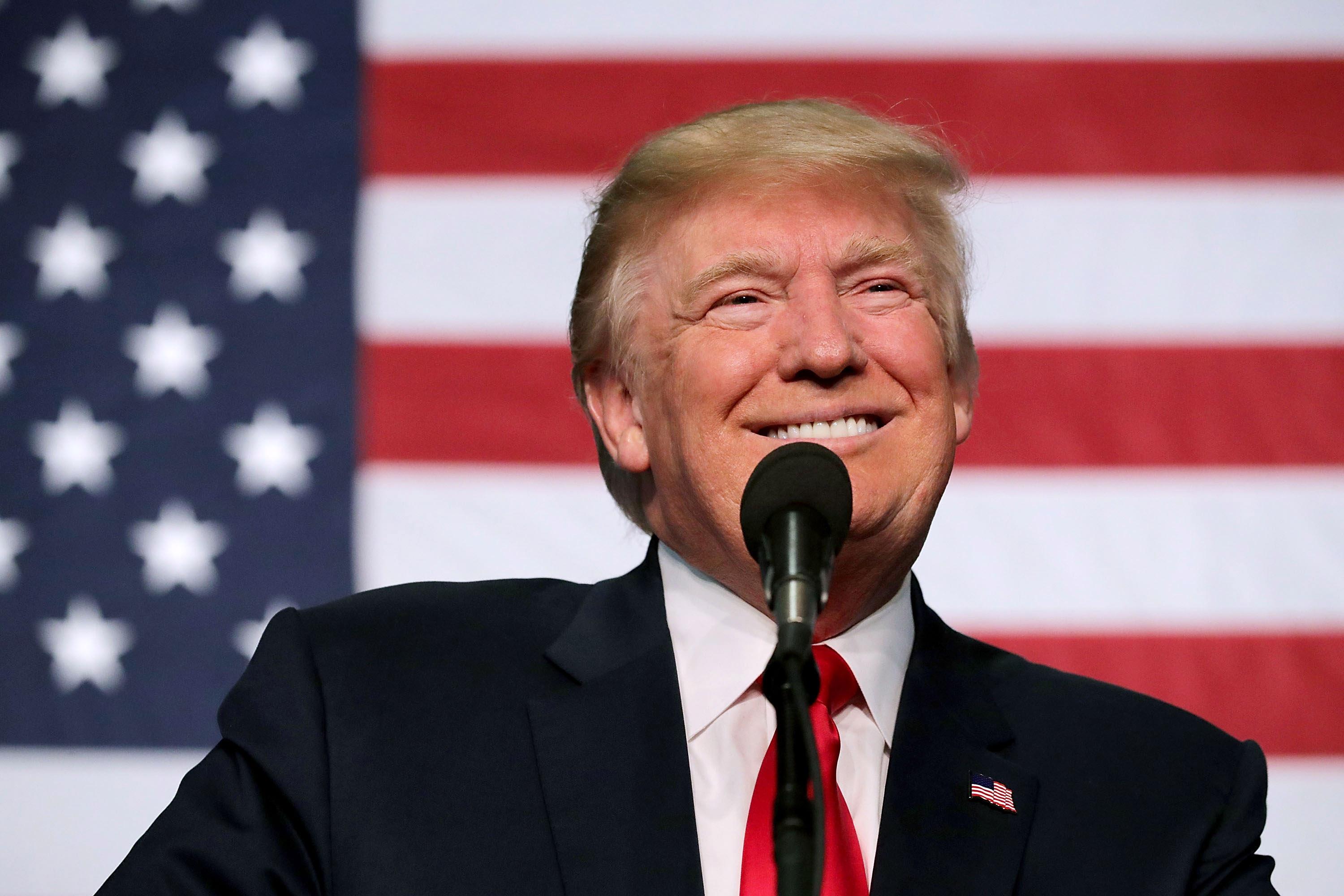 Trump paid $750 in federal income tax in 2016 and 2017, report
By Mark Pygas

Sep. 28 2020, Updated 8:24 a.m. ET
President Donald Trump paid just $750 in federal income tax in both 2016 and 2017, according to a report by the New York Times. According to tax records obtained by the publication, Trump also paid no income taxes at all in 10 of the previous 15 years.
Article continues below advertisement
The records reveal "chronic losses and years of tax avoidance," according to the paper. President Trump is the first President since the 1970s not to make his returns public, despite facing legal challenges to do so. The Times said the documents it obtained were "provided by sources with legal access to it."
The Times reports that President Trump was able to pay so little tax "largely because he reported losing much more money than he made." Trump's reports to the IRS "portray a businessman who takes in hundreds of millions of dollars a year yet racks up chronic losses that he aggressively employs to avoid paying taxes." In a public filing, President Trump said he made $434.9 million in 2018. The Times states that Trump instead made a loss of $47.4 million in 2018.
Article continues below advertisement
The paper goes on to claim that "most" of President Trump's businesses "report losing millions, if not tens of millions, of dollars year after year."
"That equation is a key element of the alchemy of Mr. Trump's finances: using the proceeds of his celebrity to purchase and prop up risky businesses, then wielding their losses to avoid taxes," the report states.
Since becoming president, Trump has received money from "lobbyists, foreign officials and others seeking face time, access or favour," the paper alleges. The Times reports that Trump made $73 million in revenue from abroad during his first two years at the White House.
Article continues below advertisement
Some of that money came "from licensing deals in countries with authoritarian-leaning leaders or thorny geopolitics." The Times alleges that Trump netted $3 million from the Philippines, $2.3 million from India and $1 million from Turkey.
The Trump Organization denied the report in a statement, saying that "most, if not all, of the facts appear to be inaccurate. Over the past decade, President Trump has paid tens of millions of dollars in personal taxes to the federal government, including paying millions in personal taxes since announcing his candidacy in 2015."
Article continues below advertisement
President Trump called the claims "fake news."
"Actually I paid tax. And you'll see that as soon as my tax returns - it's under audit, they've been under audit for a long time," he said. "The IRS [Internal Revenue Service] does not treat me well… they treat me very badly."
Article continues below advertisement
In a statement, House Speaker Nancy Pelosi wrote: "The New York Times reporting provides a window into the extraordinary measures that President Trump has used to game the tax code and avoid paying his fair share of taxes, while hard-working Americans are."
"This report provides further evidence of the clear need for the Ways and Means lawsuit spearheaded by Chairman Neal to access Trump's tax returns and ensure the presidential audit program is functioning effectively, without improper influence."
"With the leadership of Representatives Anna Eshoo, Bill Pascrell, Lloyd Doggett and John Sarbanes, the House passed a requirement that presidents disclose their personal and business tax returns as part of our H.R. 1, the For The People Act."
"It is a sign of President Trump's disdain for America's working families that he has spent years abusing the tax code while passing a GOP Tax Scam for the rich that gives 83 percent of the benefits to the wealthiest 1 percent."