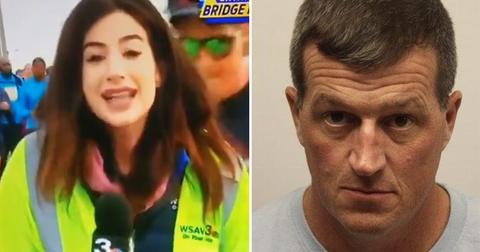 Runner who smacked reporter's butt on live TV has been arrested, faces jail time
By Mark Pygas

Updated
Earlier this month, news footage of a male runner smacking a female news reporter on the butt went viral. Alex Bozarjian, a reporter at NBC affiliate WSAV, was covering a race in Savannah, Georgia, when the incident happened. 
Unsurprisingly, people were shocked by the footage. The man could be seen running behind Bozarjian and smacking her bottom before sprinting away. Bozarjian is visibly shaken by the incident and briefly falters before getting back to her report. 
Bozarjian spoke out about the incident on Twitter, writing:
"To the man who smacked my butt on live TV this morning: You violated, objectified, and embarrassed me. No woman should EVER have to put up with this at work or anywhere!! Do better."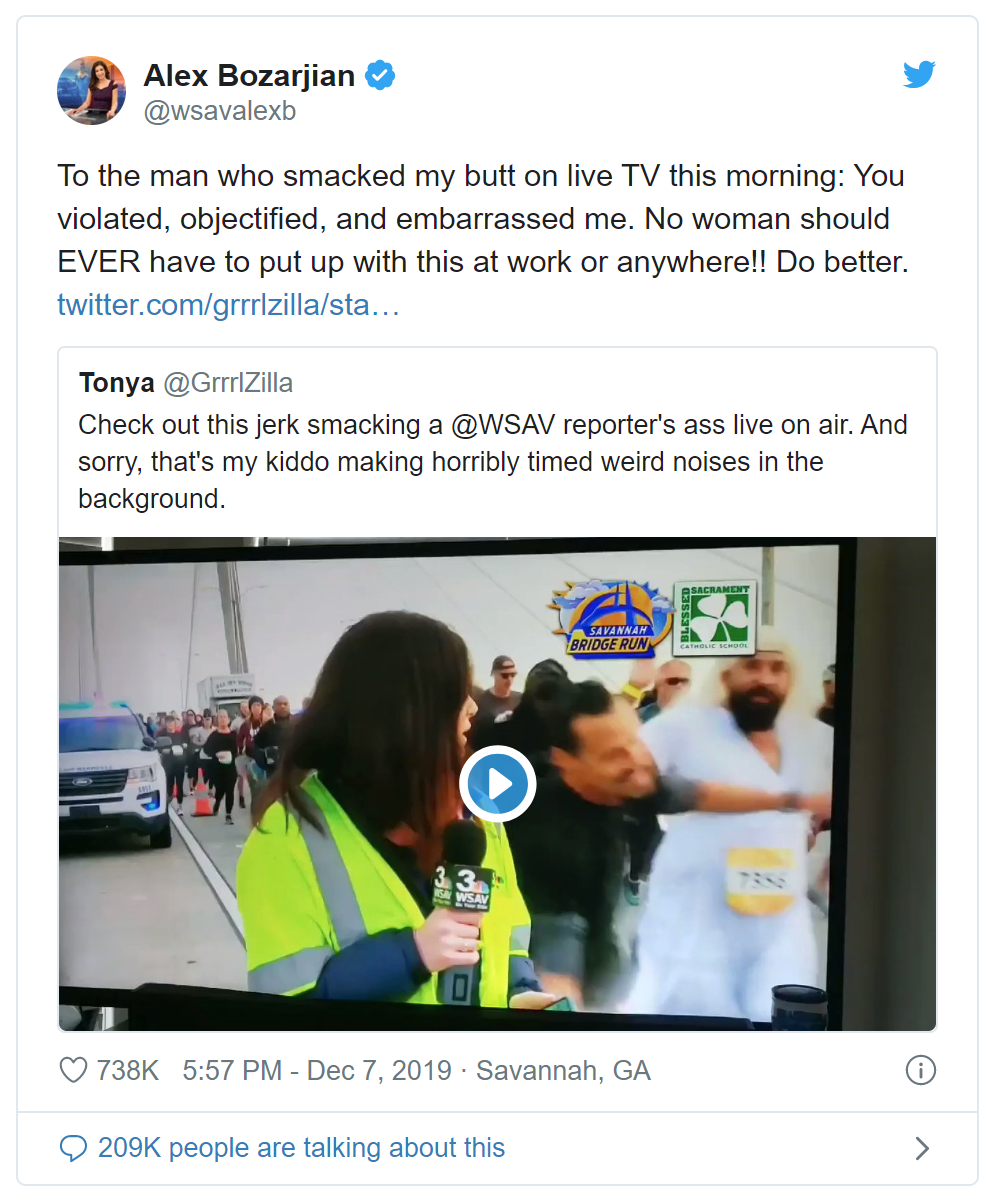 Bozarjian also earned support from other social media users, particular fellow reporters. "DO NOT TOUCH REPORTERS. Period," WLOS reporter Caitlyn Penter said.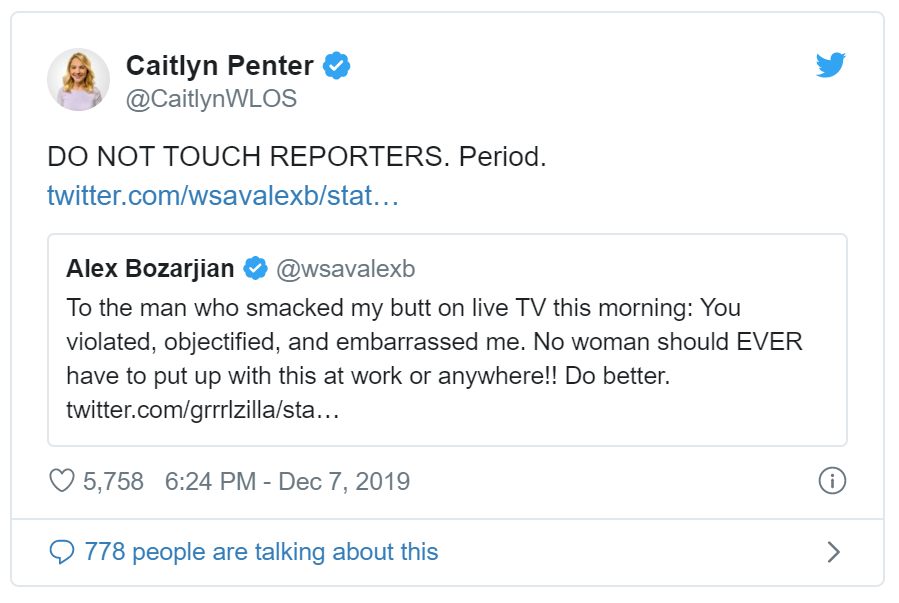 Savannah Sports Council, which runs the event, said that the moment was "100% unacceptable" and that they would work to identify the man. They eventually did, and banned him from all future events. 
But now, the man could also face up to a year in jail. Thomas Callaway, 43, was arrested on charges of sexual battery after turning himself in on Friday evening. Those charges are punishable by up to 12 months in county jail, though Callaway was released on a $1,300 bond pending a court date.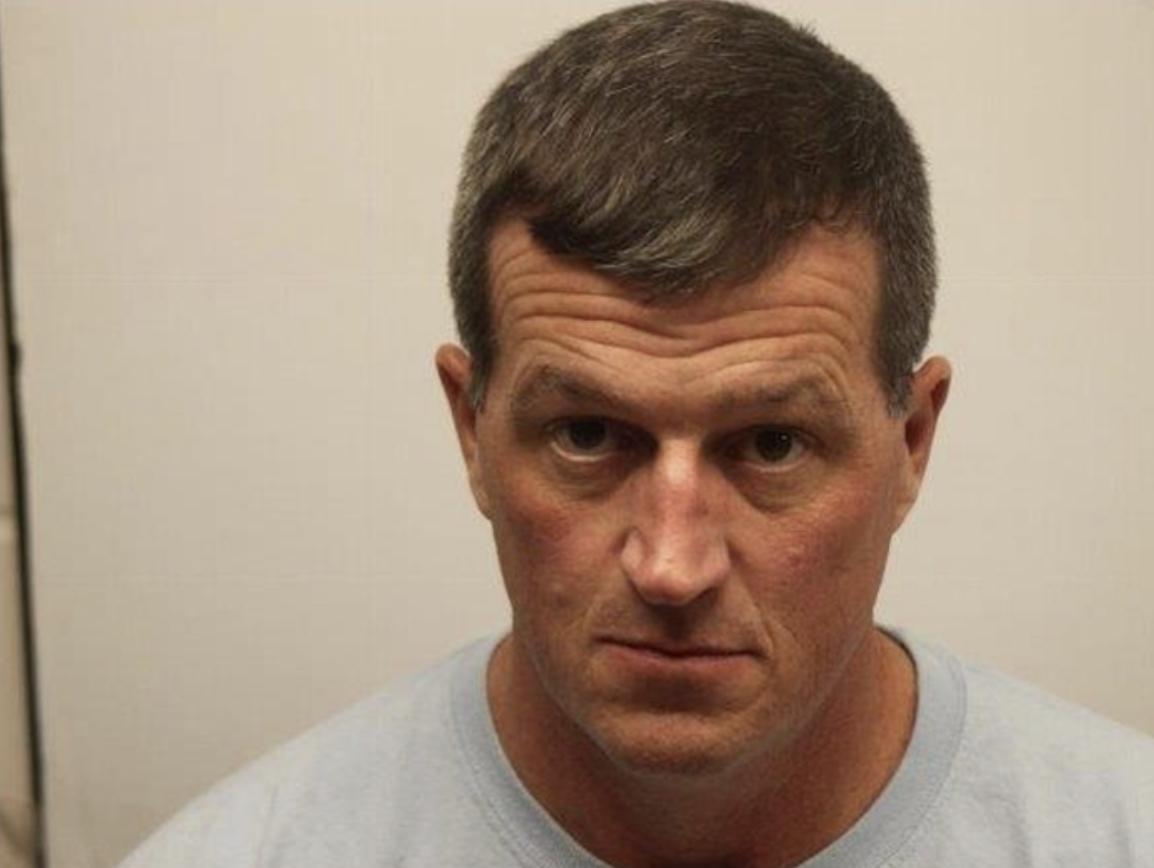 "Alex Bozarjian is glad that law enforcement is taking this matter seriously. She feels that a reporter should be able to do her job without being assaulted." 
"If this case goes to trial, she will be a witness. For that reason, she will have no further comment until the case concludes, but she does hope that there will be a just result." 
Chatham County Sheriff John Wilcher told BuzzFeed News: "I think it's sad that this happens to somebody, sad that somebody would do that type of thing." 
Bianca Johnson, a spokesperson for Savannah Police Department, said the arrest was made after Bozarjian filed a police report. 
In an interview with Inside Edition, Callaway said that he got "caught up in the moment." 
"I was getting ready to bring my hands up and wave to the camera to the audience, there was a misjudge in character and decision-making," he said. "I touched her back. I did not know exactly where I touched her." 
Callaway also addressed the reporter's statement on Twitter, saying: "The two most important words were her last two words, 'do better.' And that's my intention." 
The Boy Scouts of America cut ties with Callaway after it emerged that he was a leader with the organization. 
"We immediately removed this individual and prohibited him from any future participation in our programs," the Boy Scouts said. 
Callaway's lawyer, Joseph Turner, told WTOC that the man is a "loving husband and father who is very active in his community." Turner said that they are "working with those involved to correct the situation. While we regret the situation, Mr. Callaway did not act with any criminal intentions."