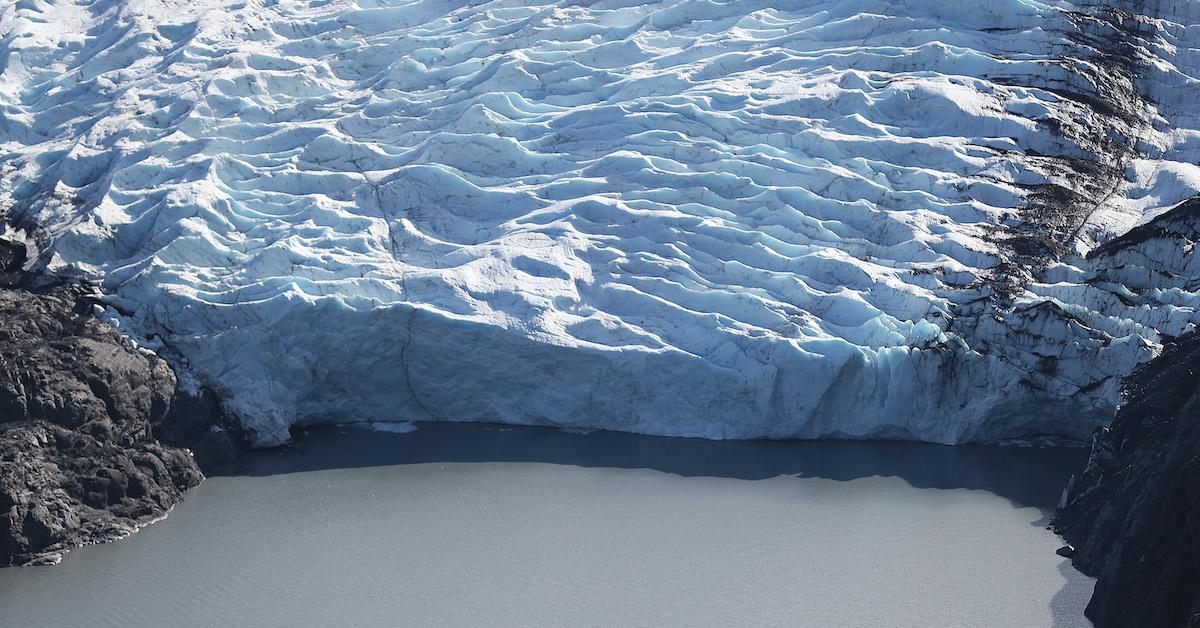 One of the world's thickest mountain glaciers is melting, due to rising temperatures
By Sophie Hirsh

Updated
Taku Glacier, located just outside of Juneau, Alaska, is melting.
This is far from the first glacier to make headlines for retreating as a consequence of the climate crisis. But what's notable is how unaffected the very thick Taku Glacier was by global warming, which has been affecting (and killing) other glaciers — until now.
Mauri Pelto, a glaciologist from Nichols College in Massachusetts, has been monitoring a group of 250 glaciers from all over the world for decades. In Pelto's eyes, Taku was the final ray of hope, as it was the only glacier that had remained unchanged for so many decades. "This is a big deal for me because I had this one glacier I could hold on to," Pelto told NASA. "But not anymore. This makes the score climate change: 250 and alpine glaciers: 0."
Taku is known as one of the planet's thickest glaciers, and certainly the largest one on the Juneau Icefield. So what has accounted for such a thick glacier to begin retreating? As Pelto explained in a blog post on the AGU 100 blog, he credits the melting to rising temperatures. "All other outlet glaciers of the Juneau Icefield have been retreating, and are thus consistent with the dominantly negative alpine glacier mass balance that has been observed globally," he wrote. "Now Taku Glacier joins the group unable to withstand the continued warming temperatures." As NASA added, Alaska has had record high temperatures this summer.
Alaska's Taku glacier had a reputation as the last glacial holdout with a "resistance" to #climatechange, but no longer.

In 2018, the Taku glacier showed signs of retreat for the first time, a worrying sign for one of the world's deepest & thickest alpine glaciers. pic.twitter.com/Kysmn3pOxS

— Pattrn (@pattrn) November 6, 2019
Pelto also noted in his blog post that the melting has to do with "negative balances, mainly by increased surface melt." As explained by Antarctic Glaciers, mass balance is the gain and loss of ice from the glacier, and essentially determines a glacier's health; so, a negative balance is when the glacier loses ice and recedes. Taku has previously had either had a positive mass balance or been in equilibrium, and it's only been in the past few years that the glacier has had a negative balance and experienced notable surface melt.
"We thought the mass balance at Taku was so positive that it was going to be able to advance for the rest of the century," Pelto told NASA. "A lot of times, glaciers will stop advancing for quite a few years before retreats starts. I don't think most of us thought Taku was going to retreat so quickly."
This balance was observed in photos taken by NASA's Operational Land Imager. Taken five years apart — in 2014 and 2019 — a clear difference can be seen in the two images of the glacier.