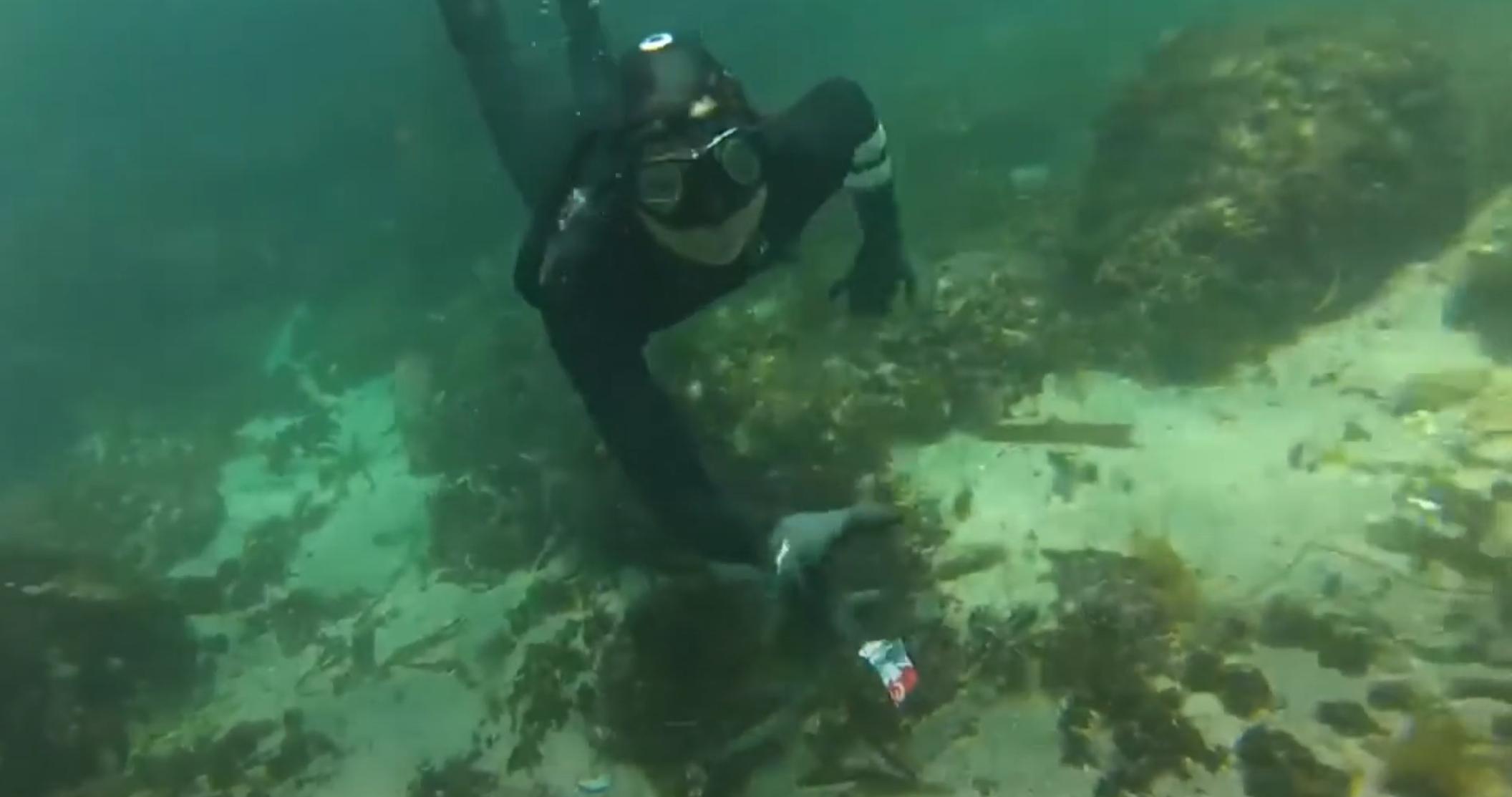 Student dives for trash during spare time while remote learning
By Mark Pygas

Oct. 21 2020, Updated 11:17 a.m. ET
With many campuses turning to online learning amid the coronavirus pandemic and social distancing limiting social lives, some students have found themselves with a lot more time on their hands. Bryan Kaleta, a 20-year old student at Pepperdine University, has put that spare time to good use by diving for litter with the help of a new mobile phone application.
Article continues below advertisement
Kaleta, who is remote learning due to the pandemic, found himself battling boredom until he discovered the Rubbish app. Since June, he's been diving into two San Diego County river mouths to pick up trash. The new hobby came about after he downloaded the Rubbish app, which is essentially the Fitbit of community trash cleanup.
Article continues below advertisement
Rubbish allows volunteers to track how far they've walked while on the hunt for trash and record what type of trash they're picking up and where they're finding it. All of this data helps Rubbish to identify areas that are more prone to trash than others. The company has even created a high-tech litter picker, called the Beam, which will automatically upload details about trash to the Rubbish app.
When Kaleta spotted a Reddit "AMA" by the company on Earth Day, he decided to use the app to categorize the type and amount of litter he found diving in two San Diego rivers. "I found that the biggest contributor to litter in river mouths was plastic, followed by tobacco cigarettes," Kaleta wrote in a summary of his findings.
This should come as no surprise, with the International Coastal Cleanup recently finding that plastic food wrappers had overtaken cigarette butts as the most littered item on beaches.
Article continues below advertisement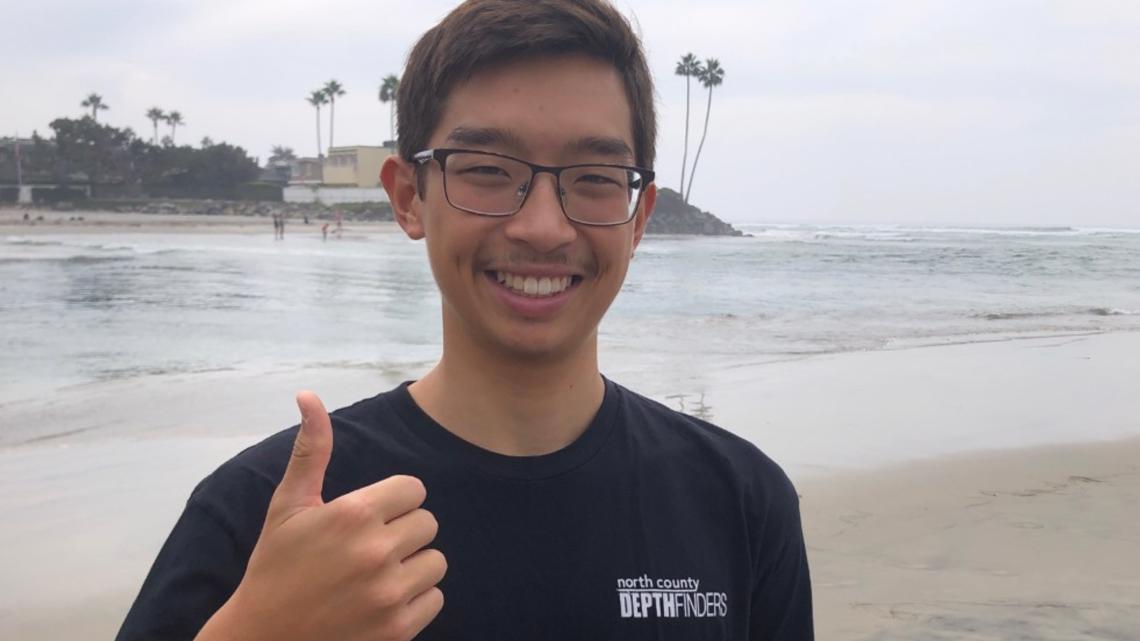 Kaleta told CBS8 that "any average Joe from this height to this height" can use the application to help solve the world's litter problem.
"Usually I do kind of along the border of the water here, and then I'm not sure if you can see but all of the way up to where we are parked I don't know if you can see but where the cars are," Kaleta explains. "Yeah, usually by the rocks, yeah, it's a gold mine right here."
Article continues below advertisement
"It will say you've walked this distance, and here are the spots with the litter you found, and it kind of just creates a data chart, so it's really cool in that way," Kaleta explained when asked about the Rubbish app that inspired his latest hobby.
Asked if seeing litter while diving annoys him, Kaleta said, "Oh, it pisses me off, of course. I'm mad, you know. I'm like, 'wow I can't believe that all of our activity and just litter goes into the ecosystem.'"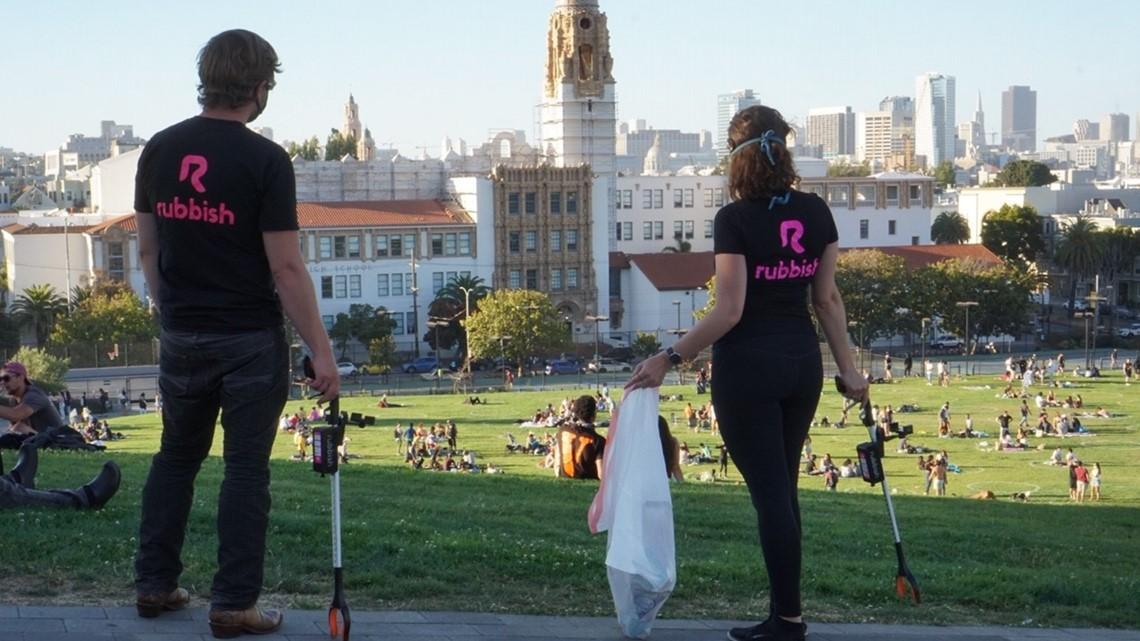 "You guys want to keep living clean and healthy then I'd say you should start thinking about the ramifications that your actions cause," Kaleta concluded.
If you want to give the Rubbish app a try, you can download it here.