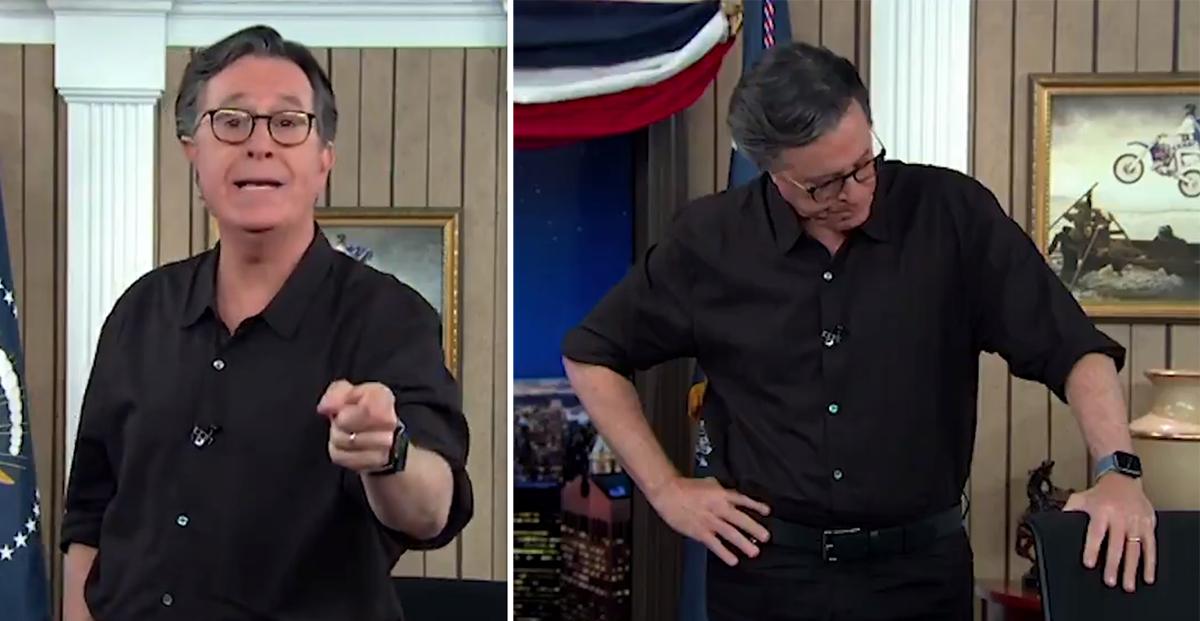 Stephen Colbert breaks down in tears, calls Trump a 'fascist' after disputing vote count
By Mark Pygas

Nov. 6 2020, Updated 9:43 a.m. ET
President Donald Trump held a speech on Thursday, during which he accused his opponents—without evidence—of "trying to steal an election" and "trying to rig an election." Trump went on to claim—without evidence—that he "won" the states of Wisconsin, Michigan, Pennsylvania, and Georgia. He added mail-in voting was "a corrupt system" that had caused "tremendous corruption and fraud going on."
Article continues below advertisement
The briefing prompted an emotional response from Stephen Colbert. The Late Show host accused President Trump of "poisoning democracy" in a powerful monologue.
Colbert began by noting that he had decided to wear black because he wanted to "wear something somber" to prepare for Trump's efforts to discredit the vote. He also insisted on standing up rather than sitting down because "Donald Trump tried really hard to kill something tonight."
"The president came out into the White House briefing room and lied for 15 minutes," he said. "Just nonsensical stuff about illegal vote dumps and corrupt election officials and secret Democratic counting cabals, and, I don't know, long-form birth certificates, probably. It's all the same. And if you did not know that Joe Biden was getting close to 270 [electoral college votes], Donald Trump just provided all the proof you will ever need."
Article continues below advertisement
"So we all knew he would do this," Colbert said before tearing up. "What I didn't know is that it would hurt so much. I didn't expect this to break my heart. For him to cast a dark shadow on our most sacred right from the briefing room in the White House — our house, not his — that is devastating."
"He is the president of the United States. That office means something, and that office should have some shred of decency."
"Republicans have to speak up. All of them," he added. "Because for evil to succeed, all that is necessary is for good men to do nothing. You only survived this up until now because a lot of voters didn't want to believe everything that was obvious to so many of us, that Donald Trump is a fascist."
Article continues below advertisement
Colbert concluded by calling on Republicans to "get off the Trump train" because "it's not a passenger train, and he'll load you on it sometime, too."