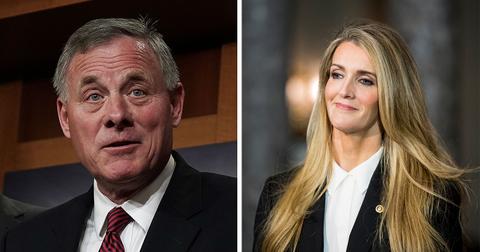 Senators are being accused of insider trading for selling millions in stock after coronavirus briefings
By Mark Pygas
Three Republican Senators and one Democrat are being accused of violating the law after they dumped millions in stocks following confidential briefings on coronavirus. As the head of the House Intelligence Committee, Senator Richard Burr of North Carolina received some of the government's most highly classified information about the then-global outbreak.
On Feb 13, after offering assurances that the government was ready to fight coronavirus, Burr sold a significant percentage of his stocks for between $628,000 and $1.72 million according to report by ProPublica. In the week after his sale, the stock market began its decline, currently sitting at about a 30% loss.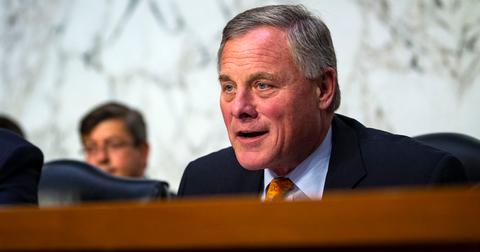 A recording by NPR also shows that while Burr was seeking to reassure the public, he was painting a much more dire picture of coronavirus to associates.
"There's one thing that I can tell you about this: It is much more aggressive in its transmission than anything that we have seen in recent history," Burr told North Carolina business owners at the Capitol Hill Club. "It is probably more akin to the 1918 pandemic."
Burr was speaking at a luncheon organized by the Tar Heel Circle. This nonpartisan group costs between $500 and $10,000 to join and promises that members "enjoy interaction with top leaders and staff from Congress, the administration, and the private sector."
Burr's spokesperson told ProPublica: "Senator Burr filed a financial disclosure form for personal transactions made several weeks before the U.S. and financial markets showed signs of volatility due to the growing coronavirus outbreak. As the situation continues to evolve daily, he has been deeply concerned by the steep and sudden toll this pandemic is taking on our economy."
Senator Burr wasn't the only one to sell stocks following confidential all-Senator briefings about the coronavirus. Senator Kelly Loeffler of Georgia also sold millions in stocks on Jan 24, according to a report by The Daily Beast. Included in those sales were shares of Resideo Technologies worth between $50,001 and $100,000. The company's stock price has since fallen by more than half.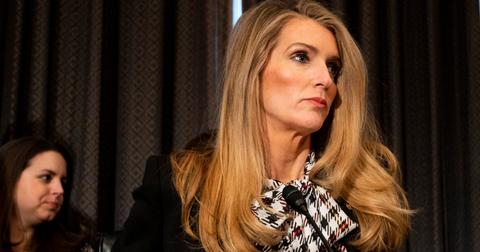 Loeffler and her husband also purchased between $100,000 and $250,000 in Citrix stocks. The company offers teleworking software and has been one of the few companies to see prices rise as a result of the coronavirus.
Loeffler's office did not respond to a request for comment from The Daily Beast. In a tweet, she stated: "This is a ridiculous and baseless attack. I do not make investment decisions for my portfolio. Investment decisions are made by multiple third-party advisors without my or my husband's knowledge or involvement."
Senator James Inhofe, a Republican from Oklahoma, and Senator Dianne Feinstein, a Democrat from California, also sold off stocks in the days before the market crashed, according to Fox News.
Feinstein, the ranking member of the Senate Judiciary Committee, sold off between $1.5 million and $6 million in biotech company Allogene Therapeutics stocks along with her husband.
"All of Senator Feinstein's assets are in a blind trust," Feinstein's spokesperson told The New York Times. "She has no involvement in her husband's financial decisions."
Inhofe sold as much as $400,000 in stock in companies such as PayPal, Apple, and real estate company Brookfield Asset Management.
If the Senators did make these transactions based on information they received during a confidential briefing, then they may have violated the law. The STOCK Act, which Burr voted against alongside one other Senator, strictly prohibits members of Congress from trading based on non-public information that they obtained through their official duties.
On his Thursday show, Tucker Carlson called for Burr to resign and face prosecution if he did indeed trade based on insider information. "He dumped his shares in hotel stocks so he wouldn't lose money, and then he stayed silent," Carlson said of Burr. "There is no greater crime than betraying your country in a time of crisis," he added.
That seems to be a view shared by many. "As Intel chairman, [Burr] got private briefings about Coronavirus weeks ago," congresswoman Alexandria Ocasio-Cortez wrote. "Burr knew how bad it would be. He told the truth to his wealthy donors, while assuring the public that we were fine. THEN he sold off $1.6 million in stock before the fall. He needs to resign."
Joaquin Castro, a member of the House Intelligence Committee, called on Burr to suspend his chairmanship pending an investigation.
The best way to prevent contracting or spreading coronavirus is with thorough hand washing and social distancing. If you feel you may be experiencing symptoms of coronavirus, which include persistent cough (usually dry), fever, shortness of breath, and fatigue, please call your doctor before going to get tested. For comprehensive resources and updates, visit the CDC website. If you are experiencing anxiety about the virus, seek out mental health support from your provider or visit NAMI.org.