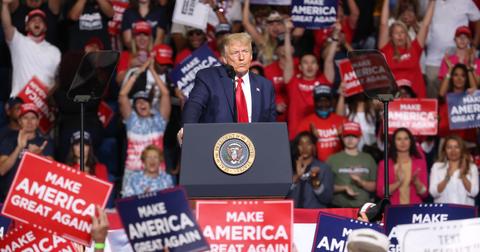 Dozens of Secret Service personnel told to self-isolate after Trump's Tulsa rally
By Mark Pygas

Updated
The turnout for President Donald Trump's Tulsa rally may have been lower than expected. However, the president still faced a lot of criticism for organizing the indoor rally in the middle of a global pandemic.
Article continues below advertisement
At least eight Trump staffers have since tested positive for coronavirus, according to CNN. Six were members of the advanced team, who organized the event, while two others attended the event.
Photographs from the event show that very few attendees wore masks, even as medical experts implored them to do so in a city where the infection rate was already rising.
The "best way that you can avoid -- either acquiring or transmitting infection -- is to avoid crowded places, to wear a mask whenever you're outside. And if you can do both, avoid the congregation of people and do the mask, that's great," Dr. Anthony Fauci told ABC. "If you're going to be in a situation where -- beyond your control there's a lot of people around you -- make sure you wear a mask."
Article continues below advertisement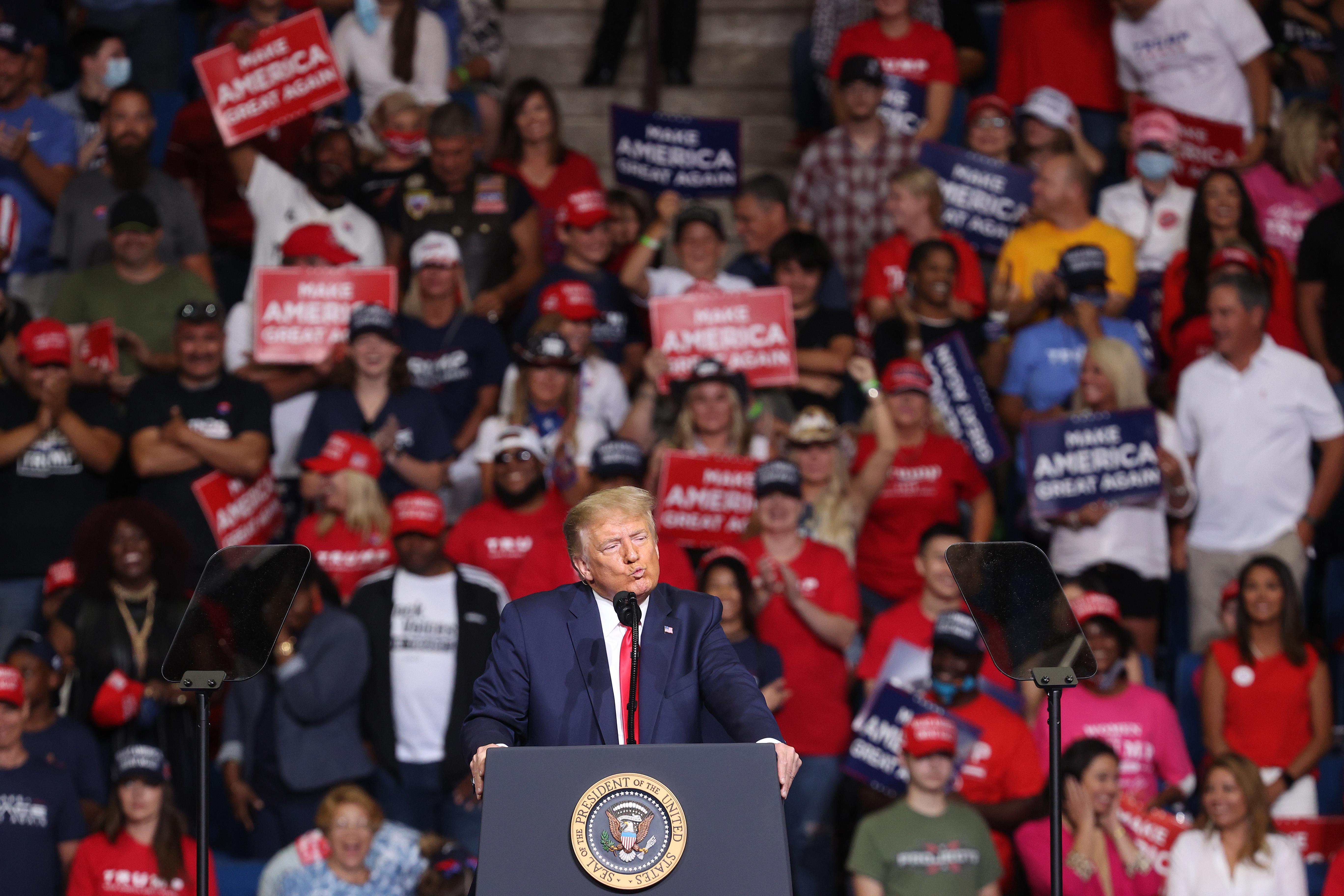 Now, the Washington Post is reporting that dozens of Secret Service agents have been told to self-isolate after two of their colleagues tested positive for coronavirus. Two members of the advanced team who contracted coronavirus were Secret Service workers, according to the Post.
Article continues below advertisement
While those two Secret Service workers did not attend the Tulsa rally, others who had participated in a meeting with them before their diagnosis did, according to the Post.
"The entire team should have been switched out," the source said. "They were all exposed."
According to two sources who spoke with the Post, the Secret Service has instructed employees who worked the Tulsa event to stay at home for 14 days.
According to another two other sources, the Secret Service field office held a special testing session at a hospital to determine whether personnel who had worked at the event had contracted coronavirus.
Article continues below advertisement
U.S. Attorney R. Trent Shores of the Northern District of Oklahoma was one of those to get tested at the special testing session according to a spokesperson. Shores tested negative.
A Secret Service spokeswoman declined to tell the Post how many employees had tested positive or been quarantined.
"The U.S. Secret Service remains prepared and staffed to fulfill all of the various duties as required," agency spokeswoman Catherine Milhoan told the Post. "To protect the privacy of our employees' health information and for operational security, the Secret Service is not releasing how many of its employees have tested positive for COVID-19, nor how many of its employees were, or currently are, quarantined."
Article continues below advertisement
White House spokesman Judd Deere added: "The President takes the health and safety of everyone traveling in support of himself and all White House operations very seriously. When preparing for and carrying out any travel, White House Operations collaborates with the Physician to the President and the White House Military Office, to ensure plans incorporate current CDC guidance and best practices for limiting COVID-19 exposure to the greatest extent possible."
This news comes as New York, New Jersey, and Connecticut have asked people traveling from eight states where coronavirus cases have been on the rise to go into self-isolation for 14 days. Anyone breaking the quarantine could be fined up to $5,000 for repeated violations.
New Jersey's Gov. Phil Murphy said that the three states had been "through hell and back" and did not want "another round" of coronavirus.
Article continues below advertisement
"This is a smart thing to do," Gov. Murphy added. "We have taken our people, the three of us from these three states, through hell and back, and the last thing we need to do right now is subject our folks to another round."
Alabama, Arkansas, Arizona, Florida, North Carolina, South Carolina, Texas, and Utah have all seen coronavirus cases rise in recent weeks.
Dr. Fauci said that there was "a disturbing surge of infection" and "increased community spread" in these states. He implored Americans: "Plan A, don't go in a crowd. Plan B, if you do, make sure you wear a mask."
Article continues below advertisement
The total number of infections in the United States rose by 25% last week, while some states saw the number of cases rise by as much as 50%. In some cities, such as Houston, hospitals are struggling to cope with the uptick in hospitalizations.
At his rally on Saturday, President Trump said that the rise was due to more testing, and suggested that he had asked for testing to be slowed so that the numbers would look better.
"I said to my people, 'Slow the testing down please,'" the president said after calling testing "a double-edged sword."
Multiple White House officials asserted that the President was joking, but on Monday, President Trump told a reporter: "I don't kid, let me just tell you, let me make it clear."
On Wednesday, it emerged that the federal government was ending its support for 13 drive-thru coronavirus testing sites on June 30, urging states to take over the operation. Seven sites are in Texas, which is struggling with a surge in coronavirus.