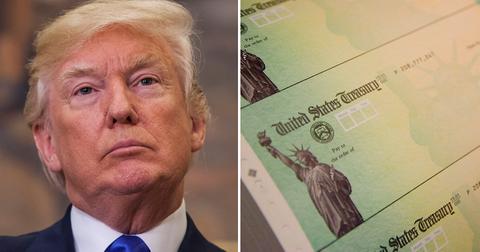 Trump says next stimulus check will be 'very generous' and announced in a 'couple of weeks'
By Mark Pygas

Updated
President Donald Trump has announced that the long-awaited second wave of stimulus payments are on the way, suggesting that they would be "very generous" and announced in a "couple of weeks."
In April, millions of Americans received stimulus payments of up to $1,200 per adult and $500 per child. Individuals who earned between $75,000 and $99,000 a year received a reduced amount. For couples, the payments tapered off at earnings of $150,000 a year.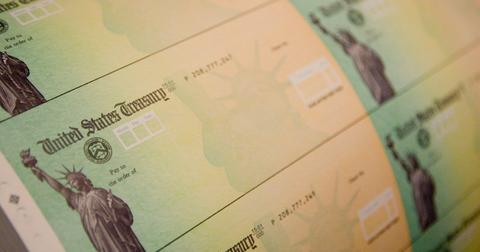 But for many people who were made unemployed amid the coronavirus pandemic, the money didn't last long. When asked about further rounds of stimulus payments as the first round was deposited in people's accounts, President Trump stated: "We could very well do a second round. It is absolutely under serious consideration."
House Speaker Nancy Pelosi has also said that further payments will be needed, telling reporters: "I don't think we've seen the end of direct payments."
In an interview on Monday, President Trump suggested that a second payment could be coming soon.
Joe St. George, National Political Editor & Washington Correspondent for Scripps, asked President Trump: "I have a lot of viewers in Florida, Ohio, Wisconsin, Michigan, who are still struggling economically, sir. They spent all of that first stimulus check, are you going to get them a second stimulus check?"
VIDEO: President Trump commits to 2nd stimulus. He says details would be announced in the coming weeks. The President would not tell me how much of a check Americans will receive. pic.twitter.com/Abd5E8P3Au

— Joe St. George (@JoeStGeorge) June 22, 2020
President Trump responded: "Yeah, we are. We are. Look we had this ... We had this going better than anybody's ever seen before. We had the best job numbers, the best economics, the best economy we've ever had, and then we had the virus come in from China. Now we're rebuilding it again. We will be doing another stimulus package. It'll be very good, it'll be very generous."
When asked when the checks would be announced, President Trump responded: "I think over the next, I think it's going to be bi-partisan, I think it's going to be over the couple of weeks, probably."
If two House Democrats have their way, then the next payment could be worth $2,000 every month.
Rep. Tim Ryan of Ohio, and Rep. Ro Khanna of California, have proposed a bill named the Emergency Money for the People Act. It would give every American age 16 and older making less than $130,000 annually a check for $2,000 every month. Married couples earning less than $260,000 would receive $4,000.
Families would also get $500 a child every month, for up to three children. The money would not be counted as income, meaning that people on income-based assistance can stay on it.
The payments would be guaranteed for six months and continue until employment rates stabilize.
"This is an opportunity for us I think in a national emergency to both help the American people and explore some of these options that may be out there," Ryan told WKYC on Wednesday. He added that directly giving people cash during this time "makes sense."
"As millions of Americans file for unemployment week over week, we have to work quickly to patch the dam – and that means putting cash in the hands of hard-working families."
Khanna added: "A one-time, twelve hundred dollar check isn't going to cut it. Americans need sustained cash infusions for the duration of this crisis in order to come out on the other side alive, healthy, and ready to get back to work."