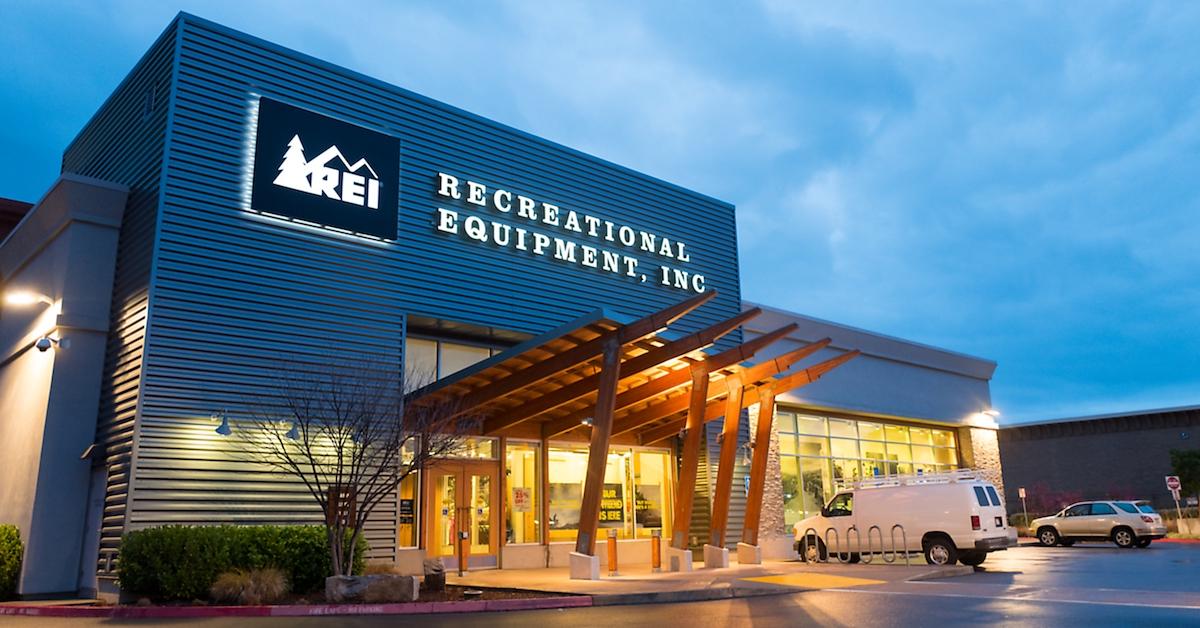 REI's Black Friday sale: Don't go shopping
By Sophie Hirsh

Oct. 30 2019, Updated 11:56 a.m. ET
With Christmas shopping season around the corner, stores are already beginning to advertise their deals for Black Friday, one of the most hectic days to go shopping every year. But with the climate crisis becoming more serious every single day, some stores have been rewriting the Black Friday rules over the past few years. For example, sporting goods store REI just announced that it will shut down on the November 29th "holiday" with a goal of promoting environmental action.
Article continues below advertisement
This will actually be the fifth Black Friday in a row that REI has closed all its stores (and its website). Ever since 2015, the outdoor recreation co-op has done so, paying its employees to take the day off in hopes that they'll #OptOutside. But this year, REI's President and CEO Eric Artz is taking that movement to the next level, as detailed in a letter he wrote on the company's blog.
"Today, that future is at risk," Artz wrote, referring to the future of "the generations who follow us." He continued:
"We are in the throes of an environmental crisis that threatens not only the next 81 years of the co-op, but the incredible outdoor places that we love. Climate change is the greatest existential threat facing our co-op. I believe we do not have the luxury of calling climate change a political issue. This is a human issue. And we must act now."
Article continues below advertisement
The letter includes a few actions that Artz is encouraging customers to join the company in doing on Black Friday. For one thing, he hopes customers will #OptOutside instead of shop, and enjoy the outdoors with friends and family. REI has organized nationwide cleanups along with the Leave No Trace Center for Outdoor Ethics and United By Blue during the day on Black Friday. And if you do not live near any of the official cleanups, you can host your own cleanup, which Artz says REI staffers have been doing over the past month, and they've already collected about 4 tons of litter.
Article continues below advertisement
Artz also unveiled REI's new 52-week Opt to Act plan, put together based on tips from REI employees. The action plan has a list of 52 actions, one you can take each week, beginning Dec. 1, the Sunday after Black Friday. (You'll need Saturday off to rest after you participated in a litter cleanup on Friday, surely!)
Article continues below advertisement
The Opt to Act plan starts off with pretty straightforward, simple actions, such as: become more mindful of properly disposing your trash; stop using single-use shopping bags; and opt out of junk mail (along with instructions on how to do so).
Since the action plan follows the calendar, some of the tips are topical — for example, the week of Christmas and Hanukkah recommends you get creative with your gift-wrapping skills for the holidays (maybe use a reusable cloth or an upcycled brown bag instead of buying glittery wrapping paper), and the week of New Year's suggests you calculate your carbon footprint and set a resolution to lower it.
Article continues below advertisement
For many, the thought of transitioning to a zero-waste or low-impact lifestyle seems overwhelming — but what's actually overwhelming is the thought of doing it all at once. If you're looking to live more sustainably, definitely check out REI's action plan, which makes the transition much easier, more tangible, and more sustainable. And whether or not you are an REI customer, it can't hurt to #OptOutside on Black Friday this year.