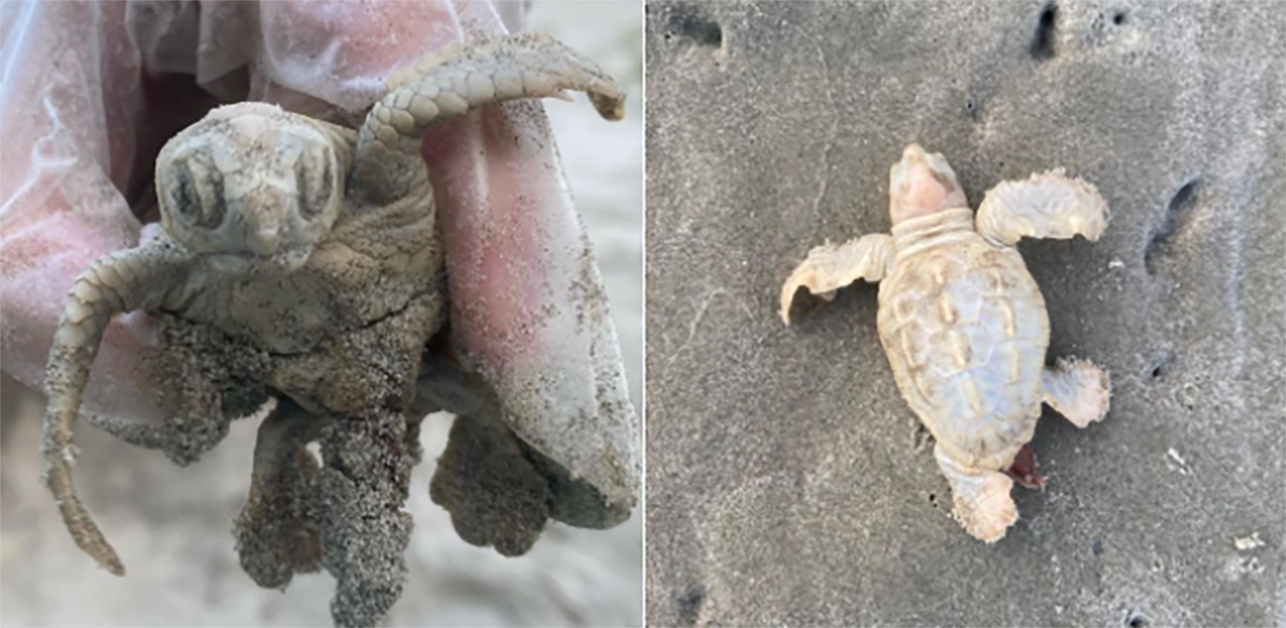 Rare white sea turtle spotted on South Carolina beach
By Mark Pygas

Oct. 20 2020, Updated 8:47 a.m. ET
A rare white sea turtle has been photographed hatching and makings its way to the sea on a South Carolina beach. The Kiawah Island Turtle Patrol, which records sea turtle hatchings, spotted the animal making its way from the last nest on the island.
Article continues below advertisement
The town of Kiawah Island shared photos of the moment on Facebook, explaining: "This morning, our Kiawah Island Turtle Patrol, Zone 8, inventoried the last nest on the island. #338. You can imagine the excited "oohs" and the "aah's" from the guests, including some College of Charleston students, when the patroller found a lone, leucistic hatchling in the nest."
Article continues below advertisement
Leucism is a term used to describe a wide range of conditions that cause a partial loss of pigmentation in animals. Unlike albinism, these conditions do not cause total loss of pigmentation or the red eyes commonly associated with albinism.
Sea Turtle Camp, which "offers youth the opportunity to learn about marine biology," explains: "Leucism is a condition characterized by reduced pigmentation; unlike albinos, most leucistic animals have normally colored eyes. This defect causes cells to develop improperly making them incapable of producing pigments."
Article continues below advertisement
"Since all pigment cell-types differentiate from the same type of precursor, cell leucism can display itself in different ways. If not every cell is defective, the animals have patches of discoloration; this partial leucism is known as a "pied" or the "piebald" effect. If all the cells malfunction, it will cause a reduction in all types of pigment, resulting in a completely white animal. This universal type of leucism is often mistaken for albinism."
Unfortunately for this sea turtle, the condition drastically reduces its chances of survival. Sea Turtle Camp continues, "As beautiful as these animals are the unfortunate reality is that they rarely survive in nature. Camouflage is important to every species, especially in their juvenile state. Animals displaying traits of Albinism or Leusicms lack the natural patterns that disguise them from predators, conceal them from prey, or help them attract mates."