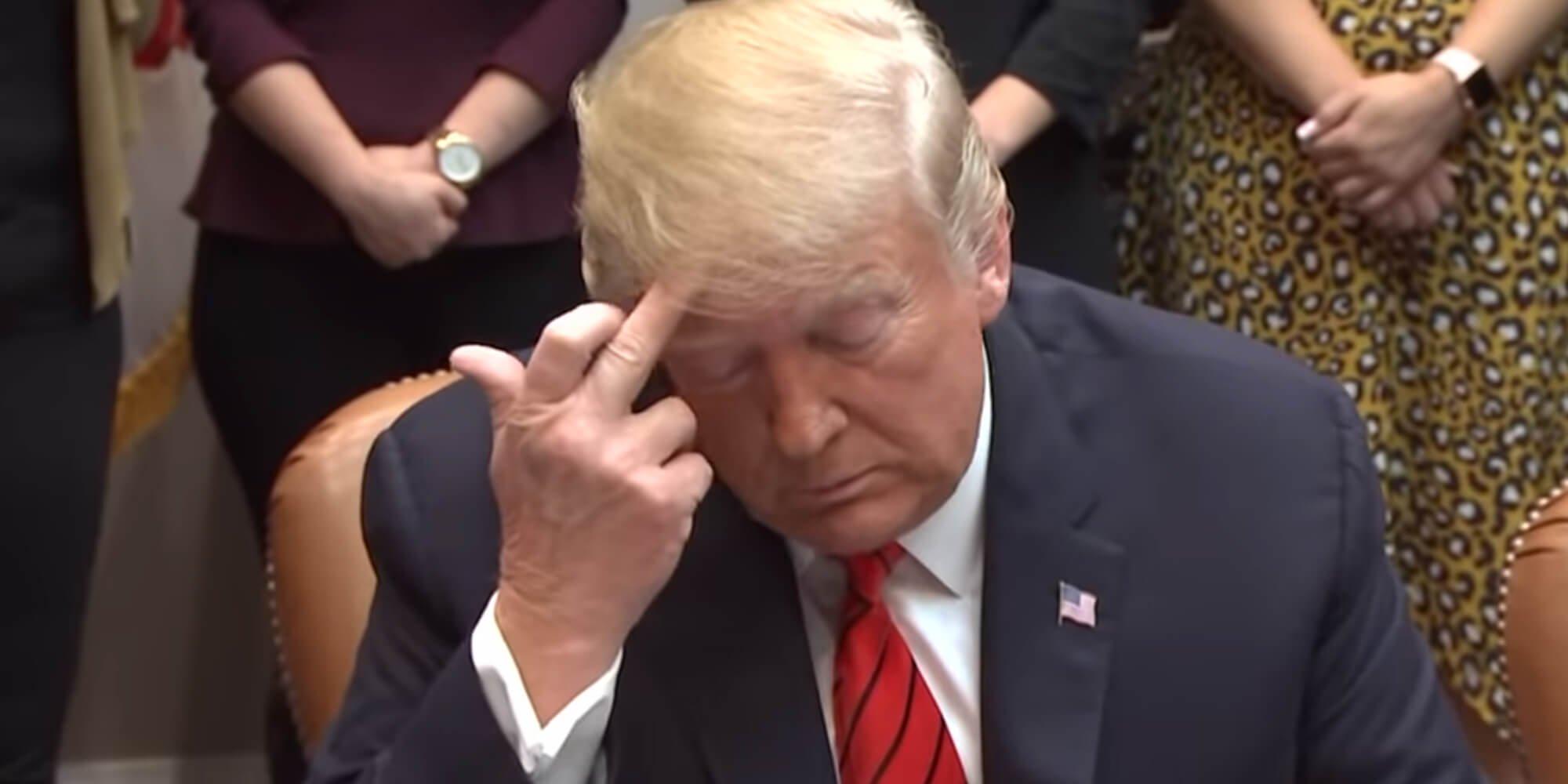 People think President Trump flipped off astronauts from the all-women spacewalk
By Mark Pygas

Oct. 22 2019, Updated 12:14 p.m. ET
On Friday, NASA astronauts Jessica Meir and Christina Koch made space history when they undertook the first all-women spacewalk. The spacewalk, NASA's 221st as part of the process of space station assembly, made headlines around the world. 
Article continues below advertisement
And as would happen with any notable event, the two astronauts received a phone call from President Donald Trump following the spacewalk. During the call, President Trump incorrectly congratulated the women on being the first women to walk in space. 
Article continues below advertisement
This was incorrect, with Meir's walk making her the 15th woman ever and the 14th U.S. woman to spacewalk. Meir was quick to correct the mistake, noting the women who had come before her. 
"First of all, we don't want to take too much credit, because there have been many other female space walkers before us. This is just the first time there have been two women outside at the same time," Meir said. 
Article continues below advertisement
But President Trump's response has been called into question. Immediately after the correction, President Trump can be seen scratching his forehead and ear with his middle finger.
This led some Twitter users to accuse President Trump of cursing at the astronaut, with one user writing: 
"When gently corrected by one of the astronauts about how other women have spacewalked, Donald Trump uses his middle finger to 'fix' his hair."
You can watch the video below and judge for yourself. 
Article continues below advertisement
But as Matt Novak of Gizmodo noted, similar incidents have happened in the past with President Trump. 
He did the same thing twice during a Black History Month "listening session" at the White House in 2017. One was while he was sat next to Omarosa Manigault, who would later leave the White House and write a book in which she called the Trump government dysfunctional. 
Article continues below advertisement
Later that year President Trump did the same thing during an impromptu press briefing on September 25, 2017. At that time, he was being criticized by members of the press for speaking out against NFL players who were kneeling for the national anthem. 
You'll need to judge for yourself whether President Trump is giving the middle finger in these cases, or whether it's just some weird thing he does. 
Twitter seemed to have some mixed responses, with one user writing: 
Article continues below advertisement
"It's hard to tell if it is deliberate or not.  My husband's father used to use his middle finger to push up his glasses without thinking.  He triggered a road rage incident when another driver saw him do that and took offense."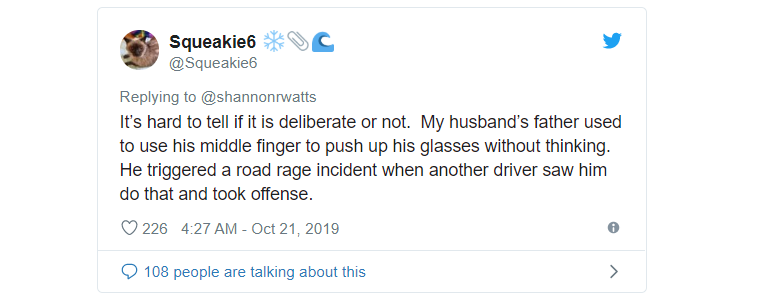 Article continues below advertisement
Another added: "Nothing this man says or does surprises me. Disgusts me; yes. Surprises me; nope."

Article continues below advertisement
While one user concluded: "I know it's easy to think everything he does is intentional. This is one of those times I think we are 100% correct in assessing that it was. I have never witnessed even one person in my 44 years do this without it being on purpose. He flipped them the bird. And he's president."