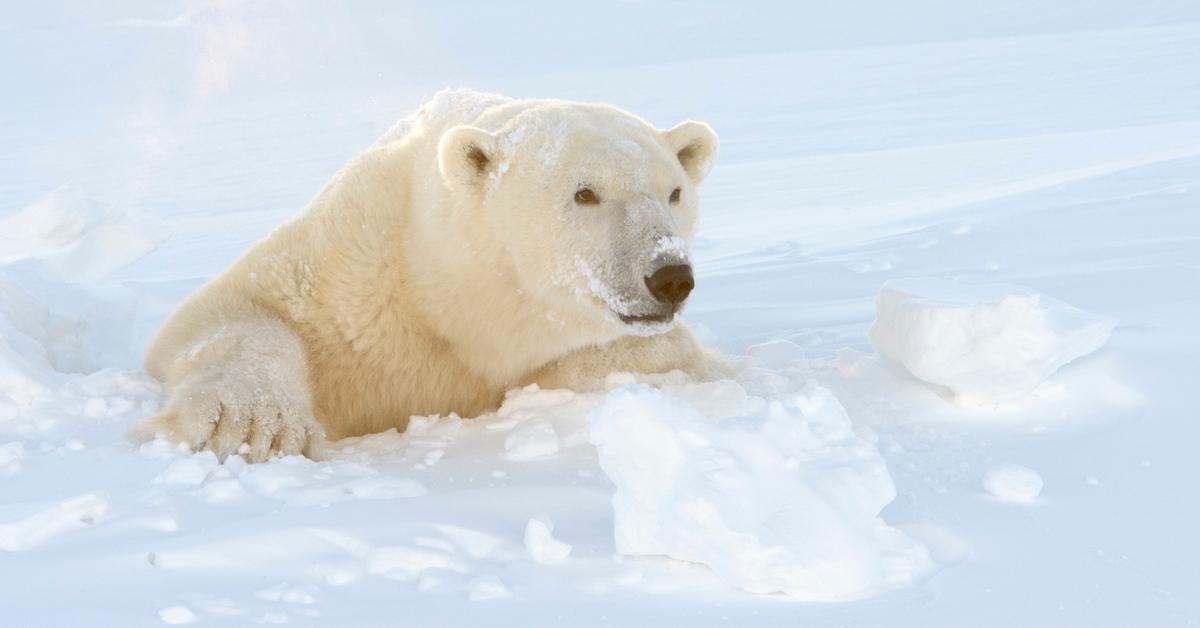 The fossil fuel industry is driving polar bears to cannibalism
By Sophie Hirsh

Feb. 28 2020, Updated 11:52 a.m. ET
Images of polar bears on melting ice caps have long been the poster child of the climate crisis. But unfortunately, the changing climate has recently caused a spike in something much worse for polar bears. According to a new report, there has been a recent rise in cases of polar bear cannibalism in the Arctic.
Article continues below advertisement
As reported by The Moscow Times, scientists at the Russian Academy of Sciences have observed many polar bears in Russia's Arctic resort to hunting and eating other polar bears as of late. The school's Institute of Ecology and Evolution's senior researcher Ilya Mordvintsev explained to Russian-language outlet Interfax why polar bear cannibalism is happening more frequently.
According to Mordvintsev, one major reason for the increase in polar bear cannibalism is oil and gas companies developing the Yamal Peninsula and the Gulf of Ob (aka the Ob Bay) in the Russian Arctic. Clearing land for drilling has destroyed polar bear hunting grounds; additionally, rising temperatures (aka global warming) cause ice and snow to melt. Both of these factors interrupt polar bears' hunting and feeding habits. Polar bears are carnivorous, and their diets primarily consist of seals.
Article continues below advertisement
All of those factors displace polar bears from their usual stomping grounds, and can force them away from the Arctic and closer to Russian cities, where they sometimes invade human settlements, according to The Washington Post.
Article continues below advertisement
But in some cases, these factors can drive polar bears to hunt fellow polar bears — typically, adult males attacking females and cubs. "Cases of cannibalism among polar bears are a long-established fact, but we're worried that such cases used to be found rarely while now they are recorded quite often," Mordvintsev said in a recent presentation, as per The Guardian. "In some seasons there is not enough food and large males attack females with cubs."
While Mordvintsev says that some cannibalism within polar bear communities is not of concern, the practice has become more and more frequent recently, meaning the above factors — fossil fuel drilling, melting habitats, and polar bears invading human territories — are becoming more frequent, as well.
Article continues below advertisement
In early 2016, a graphic video of a male polar bear killing a female polar bear and her cub went viral. As National Geographic explained at the time, researchers have been studying polar bear cannibalism since the 1980s, but that video (taken in 2015) was the first time someone was able to capture a clear video.
Article continues below advertisement
As Ian Stirling, a biologist at the University of Alberta and Environment Canada, told Nat Geo in 2016, he doesn't think polar bear cannibalism is all that rare anymore — it's just the footage that's rare. "One of the only things that's left to eat is, in fact, cubs of various ages," says Stirling told the outlet. "The footage itself is quite rare, but the event probably isn't."