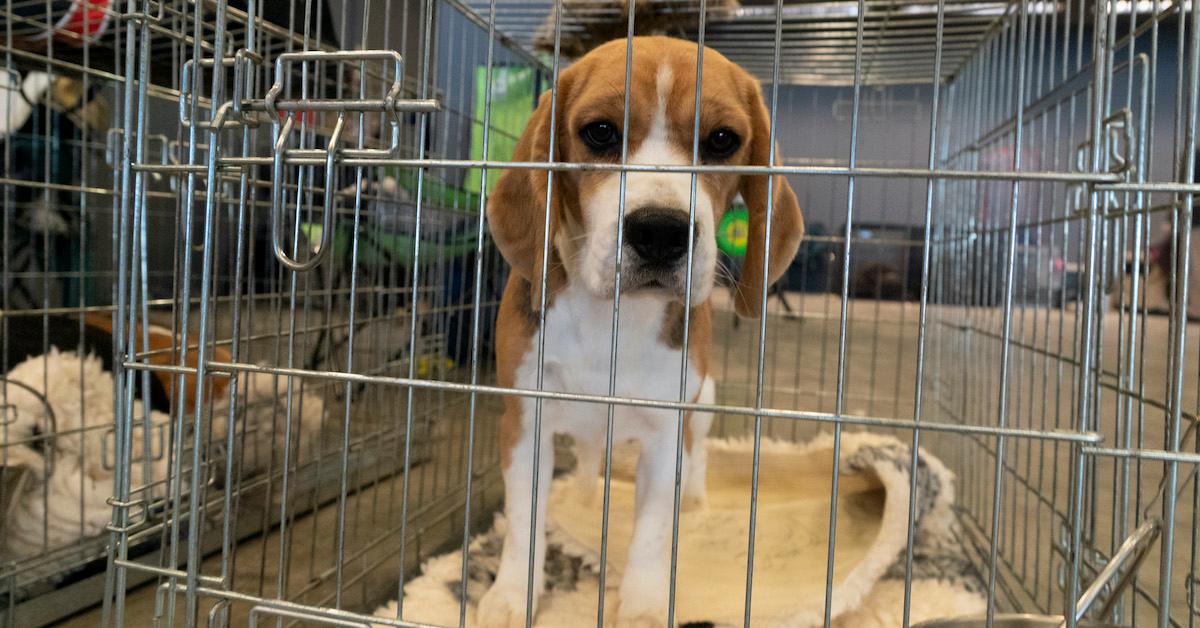 FDA lab animals can now be adopted instead of euthanized after experiments
By Sophie Hirsh

Feb. 17 2020, Updated 10:15 a.m. ET
The Food and Drug Administration just announced a policy change that could save the lives of hundreds of thousands of innocent lab animals. Under the new policy, the FDA will no longer require animals used for lab experiments to be killed after testing is complete — from now on, all healthy animals may be adopted, sent to shelters, or retired to sanctuaries.
Article continues below advertisement
In the U.S. (as well as many other countries), it is legally required for all drugs to be tested on animals, and each individual animal is typically only used to test one drug before being killed.
The Hill shared the news this week after obtaining documents from the FDA detailing the new policy. The agency quietly approved the change in November, but has been following a private and internal program for placing animals after studies are complete, as FDA spokesperson Monique Richards told The Hill.
Article continues below advertisement
Animals the FDA tests on whose lives will now be spared are dogs, cats, rabbits, guinea pigs, and some farmed animals, as The Hill reported. According to PETA, other animals the FDA routinely tests on include primates, mice, rats, and hamsters.
But as FDA spokesperson Monique Richards tells Green Matters, all animal species are protected by the change in policy.
"Yes, all species are covered," Richards tells Green Matters in an email. "The animal program management, Institutional Animal Care and Use Committee, and attending veterinarians in each FDA animal program use their professional expertise to decide on eligibility and proper placement."
Article continues below advertisement
Additionally, the policy change only seems to impact "healthy" animals — so any animals left in poor states of health after their experiments could still be euthanized; not to mention, any animals subjected to lethal dose tests will be left dead at the end of their experiments.
Article continues below advertisement
The FDA conducts experiments on animals to evaluate the efficacy and safety of drugs, vaccines, medical devices, and more, as explained on its website. However, animal tests are not actually the most accurate indication of that. According to Cruelty Free International, 90 percent of drugs fail in clinical trials on human volunteers — and those trials always come after comprehensive animal tests indicating that the drugs would safely work on humans.
Even though the FDA still legally requires animal testing, the fact that the FDA is now showing mercy for many of the animals it tests on suggests that maybe the agency will continue moving away from animal exploitation. In fact, the FDA says that it "has supported efforts to reduce animal testing, and that it "has research and development efforts underway to reduce the need for animal testing and to work toward replacement of animal testing." And luckily, there are plenty of other tests that researchers can run on new drugs before sending them to clinical trials.
Article continues below advertisement
As Richards tells Green Matters, the FDA and 13 other Federal agencies make up the Interagency Coordinating Committee on the Validation of Alternative Methods (ICCVAM), which has a goal of replacing animal testing with non-animal testing methods (NATMs) when possible.
"FDA has an interest in reducing the use of animal-based studies. FDA fosters the development of modem, alternative research methods that can help reduce the number of animals used in testing," Richards tells Green Matters. "Although we are hopeful that in vitro assays and computer models can ultimately help to replace much of the need for animal testing, non-animal testing is not yet a scientifically valid and available option to address many areas of product testing."
Furthermore, legislators are currently working on the AFTER Act, which would require — and help — federal agencies rehome animals used for experiments.
Article continues below advertisement
In 2018, U.S. researchers experimented on about 780,070 animals (including 70,797 primates, 59,401 dogs, and 18,619 cats), according to Cruelty Free International. So even though hundreds of thousands of animals will continue suffering at the FDA's hands every year, at least many of their lives will be spared from now on.
As the FDA and other scientists continue researching ways to reduce animal testing — and as legislators continue to push for the AFTER Act — hopefully the agency will soon banish animal testing for good.
This article was updated on Monday, Feb. 15, at 10 a.m. EST to include statements from the FDA spokesperson.