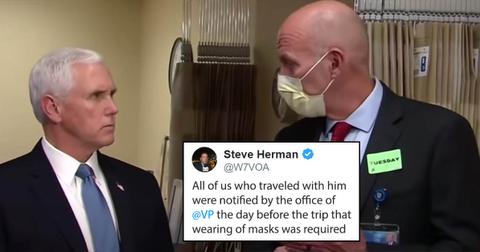 Pence threatens to punish journalist who revealed that he ignored Mayo Clinic mask rules
By Mark Pygas

Updated
Vice President Mike Pence's office has threatened to take action against a reporter who revealed that Pence's office knew that he was supposed to wear a face mask on a visit to the Mayo Clinic in Minnesota.
Pence has faced criticism for not wearing a mask during a visit to the Mayo Clinic in Minnesota, despite the hospital requiring all visitors to wear a mask to curb the spread of the coronavirus.
VP Pence does not wear a mask during Tuesday's visit to the Mayo Clinic, which is requiring all patients and visitors to wear a face covering or mask in effort to slow the spread of coronavirus. pic.twitter.com/qIddFN9UTW

— NBC News (@NBCNews) April 28, 2020
In a since-deleted tweet, the clinic said that the Vice President had been informed of the policy requiring masks prior to his arrival.
The Mayo Clinic's website also states: "Part of our protocol for ensuring your safety is to require all patients, visitors, and staff to wear a face-covering or mask while at Mayo Clinic to guard against transmission of COVID-19. If a patient or visitor does not have a mask, Mayo Clinic will provide one."
Despite this, Karen Pence, the vice president's wife, defended her husband on Thursday by claiming that he was unaware that he needed a mask. Asked about the controversy on Fox & Friends, Karen Pence responded:
"That's a great question, I'm glad that you asked me. First of all, it was a great visit to Mayo -- they are doing amazing research with blood from recovered COVID-19 patients -- and as our medical experts have told us wearing a mask prevents you from spreading the disease and knowing that he doesn't have COVID-19, he didn't wear one."
"It was actually after he left Mayo Clinic that he found out that they had a policy of asking everyone to wear a mask. So you know, someone has worked on this whole task force for over two months is not someone who would have done anything to offend anyone or hurt anyone or scare anyone. I'm glad that you gave me the opportunity to talk about that."
However, Voice of America (VOA) reporter Steve Herman took to Twitter after Karen Pence's comments to say that the vice president's office had known about the requirement.
"All of us who traveled with him were notified by the office of VP the day before the trip that wearing of masks was required by the Mayo Clinic and to prepare accordingly," he wrote.
Following his tweet, Herman told The Washington Post that the White House Correspondents' Association had informed him that he had been barred from traveling in Air Force Two, the Vice President's plane.
A spokesperson in Pence's office later told VOA that any punishment was still under discussion, pending an apology from Herman or VOA.
Yolanda Lopez, the director of VOA's news center, said that they are continuing talks with the Pence's staff. She does not know how the vice president plans to proceed.
According to the Post, the planning document that Herman referenced in his tweet was marked as off-the-record. This classification is normal on these trips and means that reporters are obligated not to publish or report the information contained within. These details are usually kept confidential for security reasons.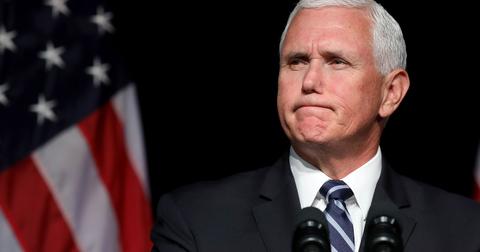 There is debate on whether the classification of these documents expires after the event.
Gordon Lubold, a national security reporter for the Wall Street Journal, also stated on Thursday that they had been told by the vice president's office to wear a mask. He was not reprimanded by Pence's staff, according to the Post.
also, everyone in the entire Mayo Clinic had a mask on, everyone, and we were all told the day before we had to wear a mask if we entered the clinic https://t.co/cNW4fJ87Q4

— Gordon Lubold (@glubold) April 30, 2020
The Post confirmed that the document, sent by the vice president's office, read: "Please note, the Mayo Clinic is requiring all individuals traveling with the VP wear masks. Please bring one to wear while on the trip."
This suggests that Pence's staff did not tell him that he needed to wear a mask, or that Pence intentionally chose not to wear one.
Pence himself said that he did not wear a mask because he, and those around him, are regularly tested for coronavirus.
"When the CDC issued guidelines about wearing a mask, it was their recognition that people that may have the coronavirus could prevent the possibility of conveying the virus to someone else by wearing a mask," he said.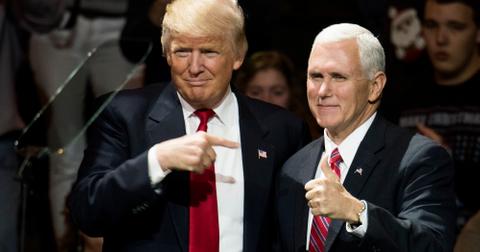 "And since I don't have the coronavirus, I thought it would be a good opportunity for me to be here, to be able to speak to these researchers, these incredible healthcare personnel, and look them in the eye and say thank you."
Pence, however, chose to wear a mask as he visited a General Motors factory converted to produce ventilators on Thursday.
In a statement, Herman said: "My tweet speaks for itself. We always have and will strictly adhere to keeping off the record any White House communications to reporters for planning purposes involving logistics that have security implications prior to events. . . . All White House pool reporters, including myself and my VOA colleagues, take this very seriously."
Pence's press secretary, Katie Miller, declined to comment to the Post.