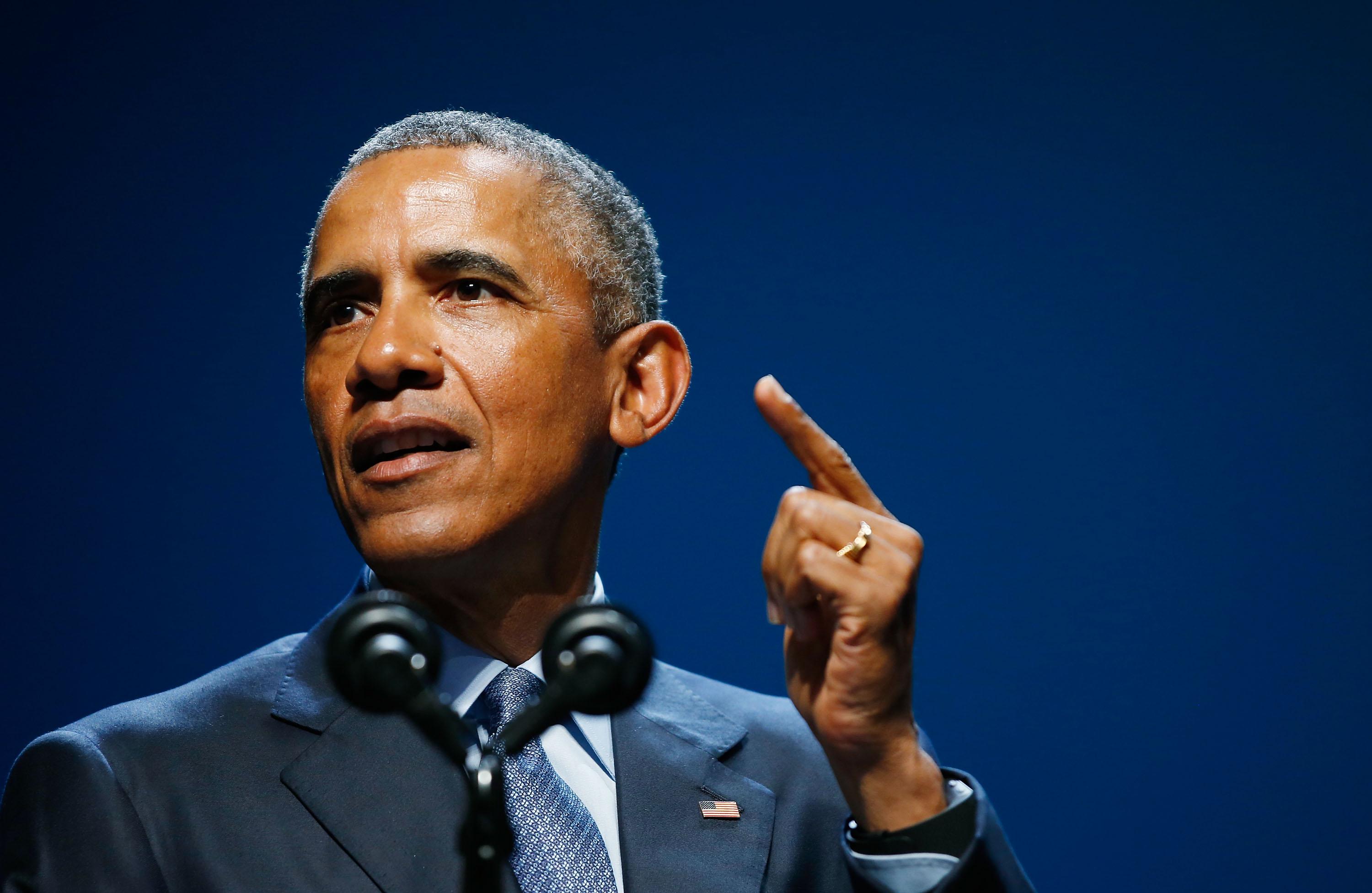 Obama: Trump's unfounded claims of election fraud put democracy on a 'dangerous path'
By Mark Pygas

Nov. 13 2020, Updated 8:55 a.m. ET
President Donald Trump is doing all he can to dispute the results of the election. The Trump administration has claimed, without evidence, that widespread voter fraud took place. Trump claimed that "major fraud in our nation" was taking place and promised to challenge the election in the Supreme Court.
Article continues below advertisement
"They appear to be motivated, in part, because the president doesn't like to lose and never admits loss," Obama told Scott Pelley in a preview of the interview.
Obama added that Republicans who "go along with" the president's unfounded claims of voter fraud are putting democracy on a dangerous path.
"I'm more troubled by the fact that other Republican officials who clearly know better are going along with this, are humoring him in this fashion," Obama said. "It is one more step in delegitimizing not just the incoming Biden administration, but democracy generally. And that's a dangerous path."
Article continues below advertisement
On Thursday, the Department of Homeland Security came out in defense of the election results.
"The November 3rd election was the most secure in American history," two committees in charge of overseeing the election said. "There is no evidence that any voting system deleted or lost votes, changed votes, or was in any way compromised."
Article continues below advertisement
U.S. Attorney General William Barr has authorized federal investigations into "substantial" allegations of voting irregularities. Secretary of State Mike Pompeo said that he foresees "a smooth transition to a second Trump administration."
In an interview with Fox News on Thursday, House Minority Leader Kevin McCarthy claimed that "President Trump won this election."
All mainstream media outlets, including the Associated Press and Fox News, have called the election in favor of President-Elect Joe Biden.