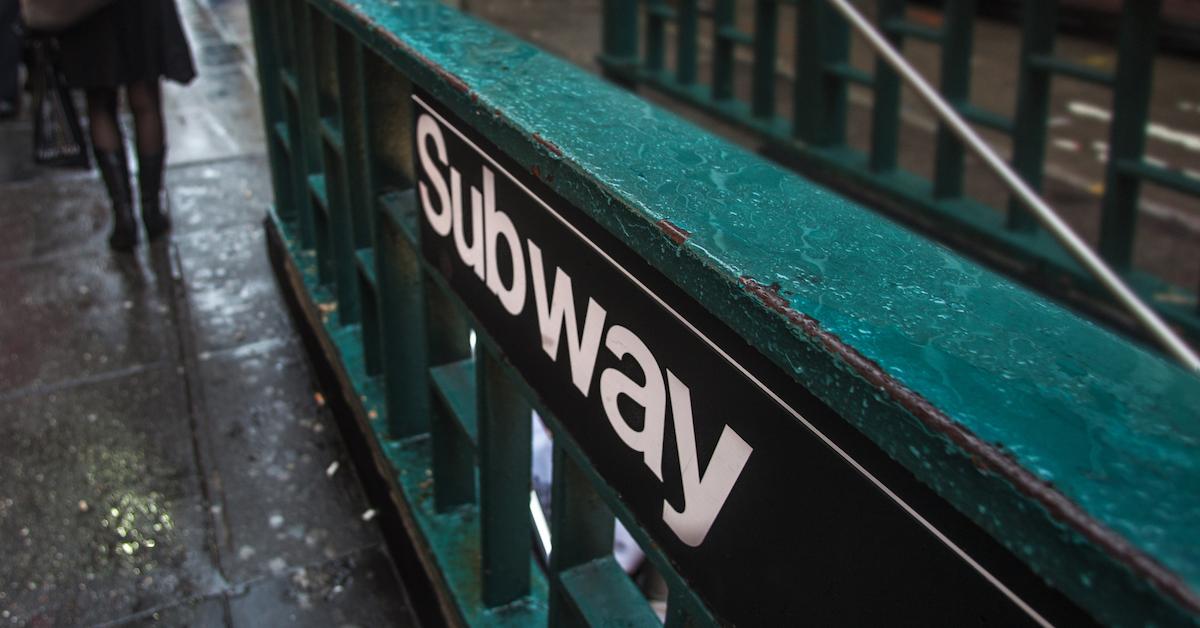 NYC prepares for the climate crisis by flooding subway entrances
By Sophie Hirsh
New Yorkers are used to seeing pretty weird things on the subway... but this week, one NY resident saw something that made her do a serious double take: a very flooded subway entrance, even though it had not been raining. The MTA was quick to respond to her tweet and explain that the flood was an intentional test to protect the subway from increased flooding, which the MTA links to the mounting climate crisis.
On Wednesday, Nov. 20, New York-based illustrator Kaye Blegvad tweeted a photo of the Broadway G train subway station entrance in Brooklyn. In the photo, the staircase is blocked off with a fence, covered with a tarp, and completely flooded with water. "MTA explain yourself," Blegvad captioned the image, addressing NYC's transit authority.
More From Megaphone
.

News

25,000 lawsuits from Flint, Michigan residents can now go to court, thanks to a ruling from the U.S. Supreme Court.

.

News

"Our house is still on fire," Greta Thunberg said.

.

News

China is banning several kinds of single-use plastic gradually over the next five years.