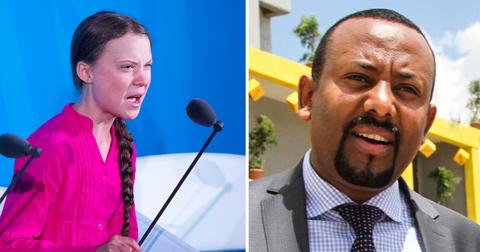 The winner of 2019's Nobel Peace Prize has just been announced
By Mark Pygas
Just over a year ago, no one outside of Sweden had even heard of Greta Thunberg. The teenager has been skipping school every Friday for the last year to strike outside the Swedish Parliament building and demand that the government do more to combat climate change.
In September, she inspired 4.5 million people to take to the streets and join in on her strike, demanding change. She then went on to speak to world leaders during the UN Climate Action Summit in New York, saying in part: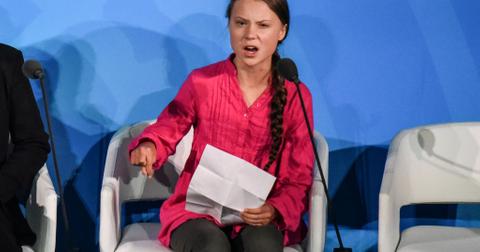 "We are in the beginning of a mass extinction and all you can talk about is money and fairy tales of eternal economic growth. How dare you?"
"You have stolen my dreams and my childhood with your empty words and yet, I'm one of the lucky ones. People are suffering, people are dying."
Unsurprisingly, the teenager quickly became a favorite to win the Nobel Peace Prize this year. She was among the 301 candidates for the award, with the winner being announced early this morning. And in a big surprise to many, Thunberg wasn't the winner.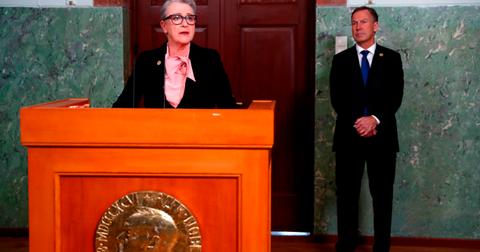 The 2019 Nobel Peace Prize has been awarded to Ethiopian Prime Minister Abiy Ahmed for his role in securing peace with neighboring Eritrea. The two nations have been in a 20-year military stalemate following a border war that started in 1998.
Under the Nobel Foundation's rules, nomination shortlists are not allowed to be published for 50 years, and the organization says any speculation ahead of the announcement is "sheer guesswork." So while Thunberg may have been a favorite among the public, she may not have been a favorite among judges.
Abiy was honored for his "decisive initiative to resolve the border conflict with neighboring Eritrea", the Norwegian Nobel Committee said.
"The prize is also meant to recognize all the stakeholders working for peace and reconciliation in Ethiopia and in the East and Northeast African regions," they said.
"Peace does not arise from the actions of one party alone. When Prime Minister Abiy reached out his hand, President Afwerki grasped it, and helped to formalize the peace process between the two countries. The Norwegian Nobel Committee hopes the peace agreement will help to bring about positive change for the entire populations of Ethiopia and Eritrea."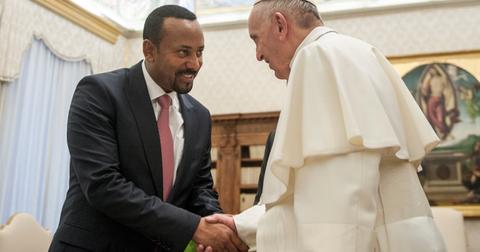 Abiy's office said the award was testimony "to the ideals of unity, cooperation, and mutual coexistence that the Prime Minister has been consistently championing."
Abiy has largely been praised for introducing liberalizing reforms to Ethiopia, which was previously a tightly controlled nation.
When elected, he released thousands of opposition activists from jail and allowed exiled dissidents to return home.
Unsurprisingly, the decision has led to some mixed reactions on Twitter. "Everyone can rest easy," one user wrote. "Greta Thunberg not being awarded the Nobel Peace Prize means we can all enjoy a less chaotic news cycle from the volatile toddler in the Oval Office."

President Donald Trump has been a strong critic of Thunberg, sarcastically tweeting after the teenager's speech to the United Nations: "She seems like a very happy young girl looking forward to a bright and wonderful future. So nice to see!"
Another user joked: "Greta Thunberg winning the Nobel Prize is actually the solution to climate change, because we'll be able to meet the world's energy demands simply by using the steam coming out of the ears of old angry conservative men."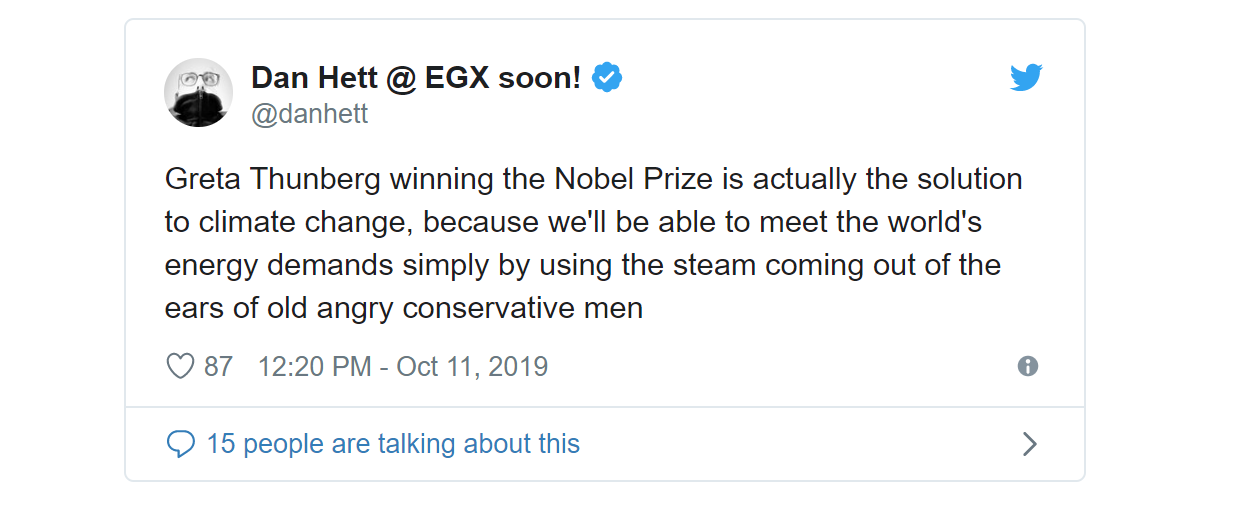 Others didn't think Thunberg deserved the award, with one user writing: "Well there you have it. Ending a war is officially more important than scaring the children of the world and saying to adults 'how dare you'."

More From Megaphone
.

News

Hungarian Prime Minister Viktor Orbán announced that 10 trees will be planted for every baby born.

.

News

Baby boomers tend to be more environmentally friendly than Millennials and those in Generation Z, according to a new survey.