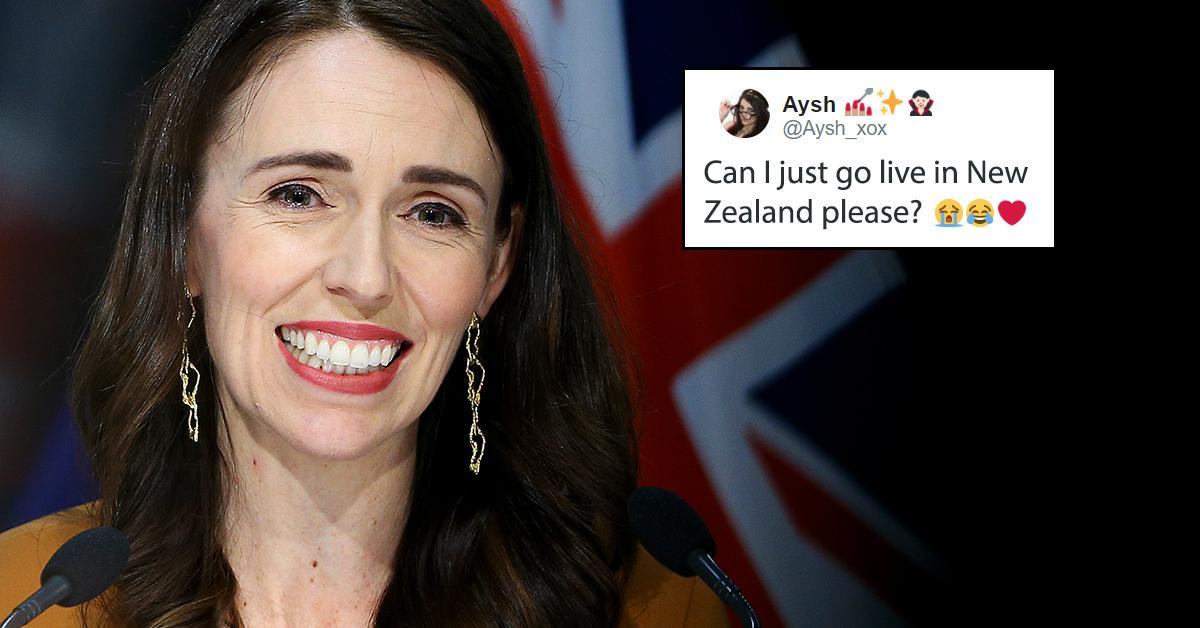 New Zealand declares itself 'virus-free' and lifts all social distancing restrictions
By Mark Pygas

Jun. 8 2020, Updated 8:28 a.m. ET
Last month, New Zealand announced that they had discharged their last coronavirus patient from the hospital. While there were still a few known cases of the virus, they were all being treated at home, and there had been no confirmed cases in days.
Article continues below advertisement
Just a few weeks later, New Zealand is set to lift almost all restrictions after Prime Minister Jacinda Ardern announced that there are no active cases of coronavirus in the country. There have also been no new cases for more than two weeks. Ardern announced an end to social distancing and limits on public gatherings, though borders will remain closed for now.
"While we're in a safer, stronger position there's still no easy path back to pre-COVID life, but the determination and focus we have had on our health response will now be vested in our economic rebuild," Ardern said.
"While the job is not done, there is no denying this is a milestone. So can I finish with a very simple, 'Thank you, New Zealand.'"
Article continues below advertisement
Ardern also told reporters she did "a little dance" when she was told that the country no longer had any active virus cases.
While social distancing is no longer required, it will still be encouraged. Arden warned that the country would "certainly see cases again," adding that "elimination is not a point in time, it is a sustained effort." Citizens arriving from outside the country will still need to undergo a 14-day quarantine.
Article continues below advertisement
Among New Zealand's population of 4.8 million people, the country has had a total of 1,504 cases of coronavirus, along with only 21 deaths. The country has also conducted a total of 267,435 coronavirus tests.
The remote nation was able to keep cases so low by closing its borders quickly, which Ashley Bloomfield, the head of the country's health ministry, said was "so important for us to keep the infection out of the country." Along with closing their borders, Bloomfield praised the public for maintaining proper hygiene, such as hand washing.
In April, Prime Minister Jacinda Ardern said that New Zealand had "won" the battle against coronavirus on a local level. To fully "succeed," she said that the country must "hunt down" the remaining cases of the virus.
"There is no widespread, undetected community transmission in New Zealand. We have won that battle," Ardern said. "But we must remain vigilant if we are to keep it that way."
Article continues below advertisement
New Zealand's victory comes as over 110,000 people have died in the United States, with confirmed cases quickly approaching 2 million. Florida has seen cases increase by more than 1,000 people for the fifth day in a row, a level of infection jot seen since the viruses peak in April.
Experts have warned against comparing countries, however, with Dr. Anthony Fauci telling CNN in April that "it isn't as simple as that."
"You know, it isn't as simple as that, Jake, I'm sorry. I mean, to just say this is all happening because we got started too late. Obviously, if you look, could you have done something a little bit earlier, and would it have had an impact? Obviously," Fauci explained when asked how South Korea had managed to keep deaths so low. "But where we are right now is the result of a number of factors: the size of the country, the homogeneity of the country."
Article continues below advertisement
"I think it's a little bit unfair to compare us to South Korea where they had an outbreak in Daegu, and they had the capability of immediately, essentially, shutting it off completely in a way we may not have been able to do in this country. So obviously, it would have been nice if we had a better head start. But I don't think you can say we are where we are right now because of one factor. It's very complicated, Jake."
Unsurprisingly, social media users celebrated New Zealand's announcement, with many already planning their move: "So apparently New Zealand is virus free. So I'll be moving. I can go right in but my cats have to be quarantined for 14 days."
Article continues below advertisement
While another user asked: "Can I just go live in New Zealand please?"
Article continues below advertisement
The best way to prevent contracting or spreading coronavirus is with thorough hand washing and social distancing. If you feel you may be experiencing symptoms of coronavirus, which include persistent cough (usually dry), fever, shortness of breath, and fatigue, please call your doctor before going to get tested. For comprehensive resources and updates, visit the CDC website. If you are experiencing anxiety about the virus, seek out mental health support from your provider or visit NAMI.org.