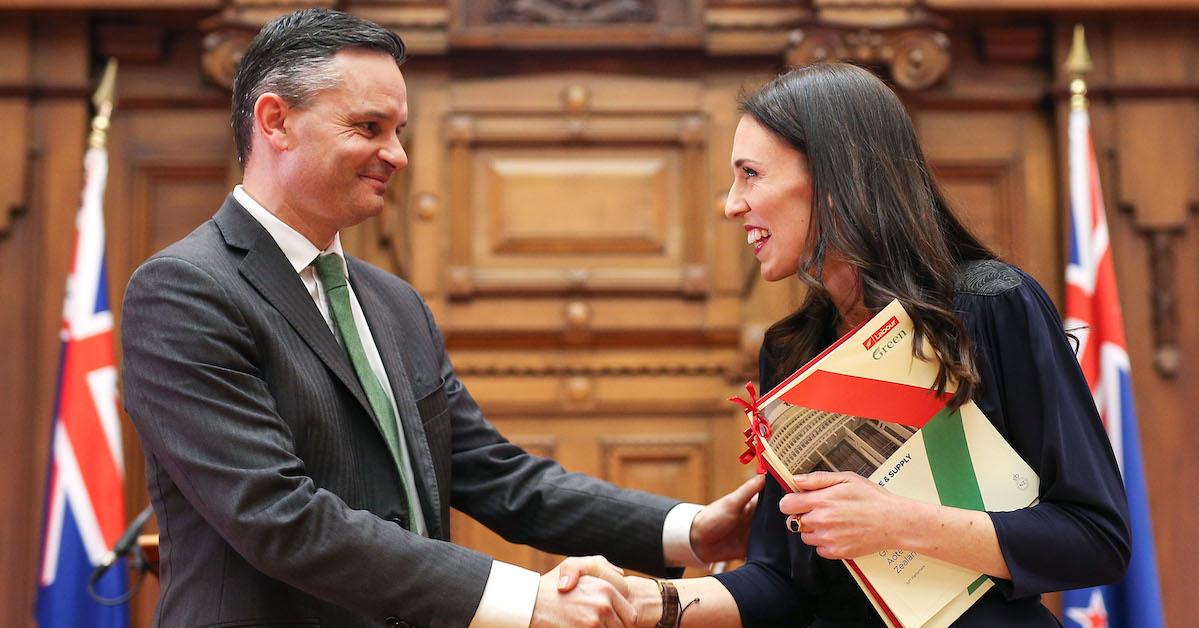 New climate crisis "lens" will influence New Zealand's lawmaking process
By Sophie Hirsh

Updated
Just a few weeks after New Zealand passed a Zero Carbon Bill, which set various goals for the nation to lower its emissions, the country is taking things a step further. Going forward, the New Zealand government will be applying a new "Climate Implications of Policy Assessment" to all relevant governmental decisions, as reported by Stuff.co.nz. That means the country's lawmakers will have to take the climate crisis into account when considering certain new laws.
As New Zealand's Climate Change Minister James Shaw explained, New Zealand lawmakers will now be required to consider the new climate impacts assessment for any bills that are either designed to lower emissions or produce more than 250,000 tonnes of greenhouse emissions per year, according to The Guardian. So while the new lens will not effect every single bill that passes through the New Zealand parliament, it will certainly affect a few significant law proposals.
"Decisions we take now and in the future about everything from the places we live, to how we get around, to public health, to how we relate to one another will be impacted one way or another by climate change," Shaw said, according to The Guardian. "It's crucial therefore that when we're making big decisions climate change is at the forefront of our minds."
The climate crisis joins a list of other social justice and civil rights issues that New Zealand's government has policies regarding, including human rights, gender equality, rural communities, and people with disabilities, as noted by EcoWatch.
This year, New Zealand has been working hard to establish itself as a leader in the fight against the climate emergency. Last month, New Zealand passed a Zero Carbon Bill, stating its intent to produce zero carbon emissions by 2050, to help keep the global temperature rise below 1.5 degrees Celsius (as part of the Paris agreement), and to form a Climate Change Commission to keep the country's climate policies in check, as News Hub reported.
Even though New Zealand is a small country (its total population is about 5 million people — for comparison, New York City is home to 8.6 million people), it still produces significant greenhouse gas emissions. One reason for that is New Zealand's animal agriculture industry — New Zealand's dairy cattle numbers have gone up 70 percent since 1994, and there are about 5.6 sheep for every person in the country.
According to Greenpeace spokesperson Gen Toop, for New Zealand to drastically reduce emissions, "the government must regulate industrial dairying by phasing out synthetic fertiliser use and capping cow numbers. It must support significant new wind and solar generation to power our homes, transport and economy, and it must cancel OMV's oil and gas exploration permits," Toop told The Guardian. OMV is a fossil fuel company currently exploring New Zealand's waters for oil and gas, according to Greenpeace.
In addition to Shaw, New Zealand Prime Minister Jacinda Ardern is taking climate action very seriously, working hard to bring the country to the forefront of the climate fight. "Climate change is the biggest challenge of our time," Ardern said last month. "This is our nuclear moment."