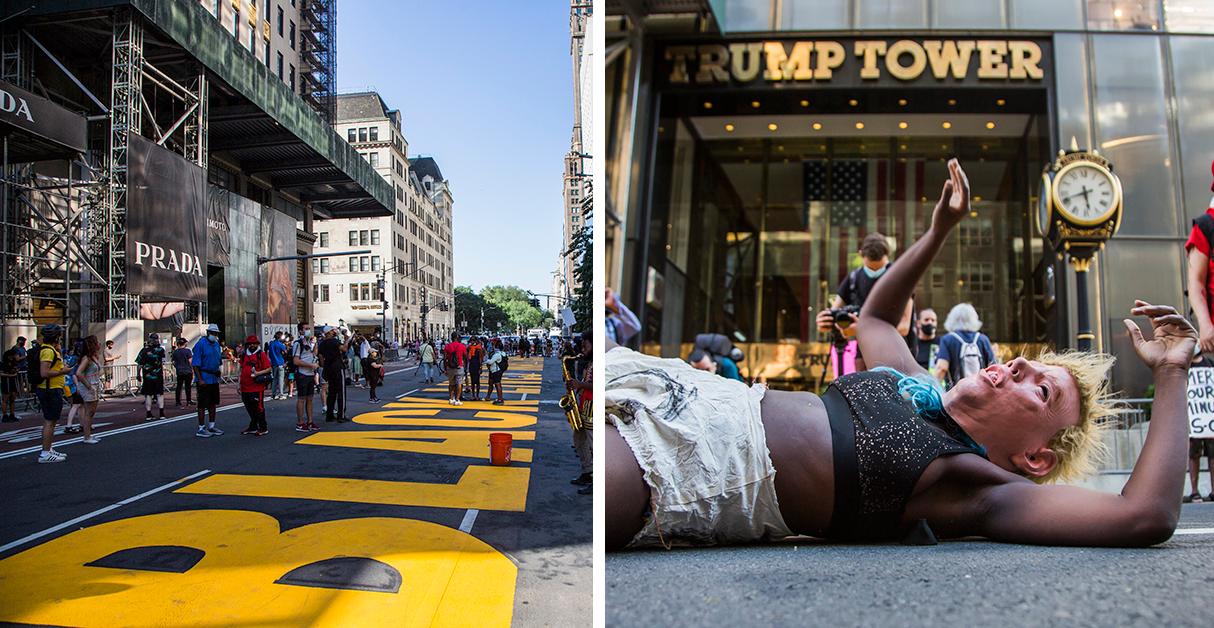 New York City painted a Black Lives Matter mural outside of Trump Tower
By Mark Pygas

Jul. 10 2020, Updated 8:55 a.m. ET
Last week, New York City mayor Bill de Blasio revealed plans to paint a Black Lives Matter mural along 5th Avenue between 56th and 57th streets, right in front of Trump Tower. Mayor de Blasio said that the sign would mirror a similar mural painted in Washington near the White House.
Article continues below advertisement
"We're going to take this moment in history and amplify it by taking the Black Lives Matter symbolism and putting it all over this city, including right in front of Trump Tower," de Blasio told NBC. "It's an important message to the whole nation, and obviously we want the president to hear it because he's never shown respect for those three words."
Mayor de Blasio announced that every borough will have a Black Lives Matter mural in order to honor the movement and that a street in Brooklyn would be renamed Black Lives Matter Way.
And now, that mural has become a reality. City crews began painting the mural on Thursday morning.
Article continues below advertisement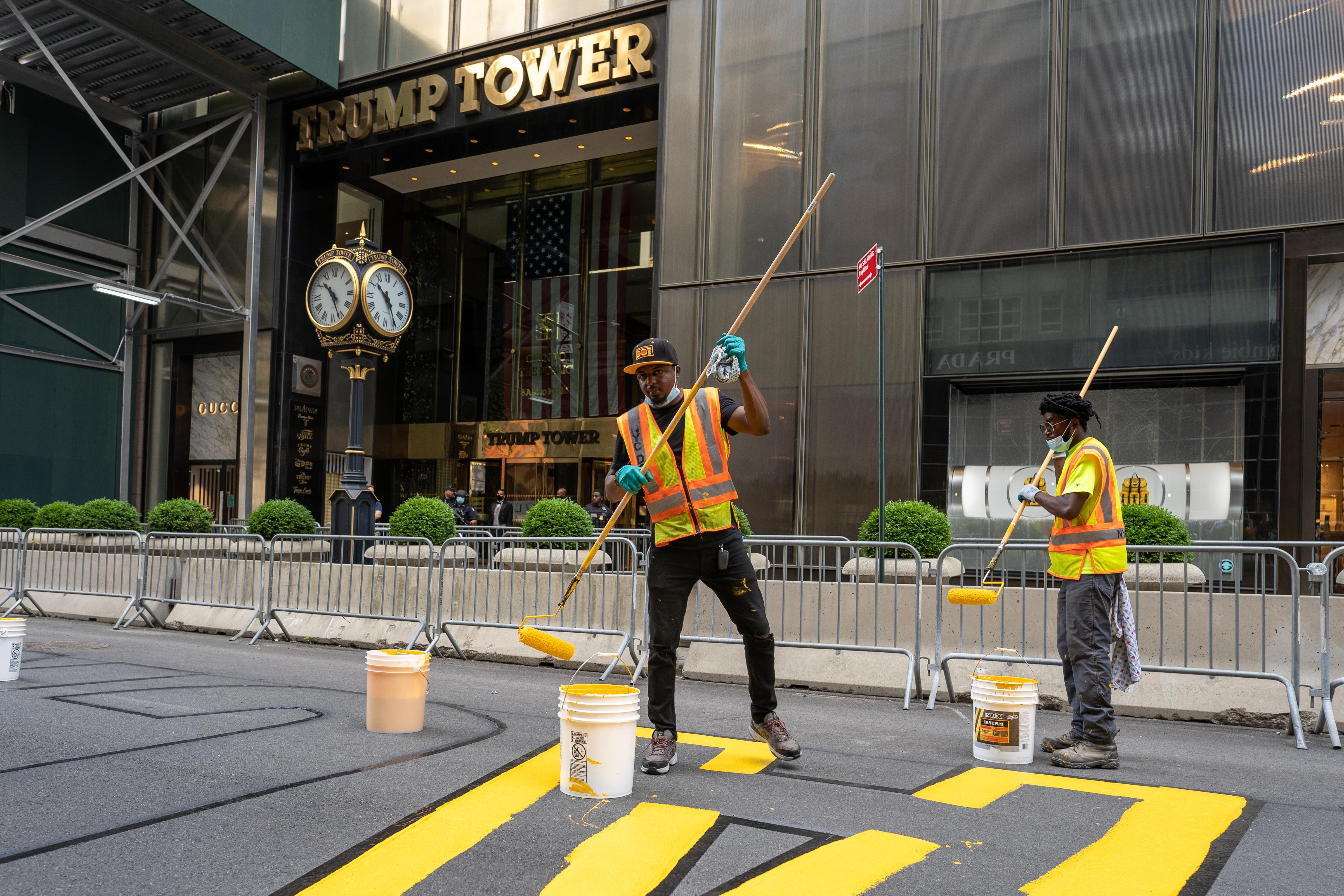 In a tweet on Thursday, the mayor wrote: "Our city isn't just painting the words on Fifth Avenue. We're committed to the meaning of the message."
Article continues below advertisement
However, President Donald Trump doesn't seem happy with mural. Last week, Trump criticized Bill de Blasio for cutting $1 billion from the budget of the city's police department as well as his plans for the mural.
"NYC is cutting Police $'s by ONE BILLION DOLLARS, and yet the @NYCMayor is going to paint a big, expensive, yellow Black Lives Matter sign on Fifth Avenue, denigrating this luxury Avenue."
Article continues below advertisement
"This will further antagonize New York's Finest, who LOVE New York & vividly remember the horrible BLM chant, 'Pigs In A Blanket, Fry 'Em Like Bacon'. Maybe our GREAT Police, who have been neutralized and scorned by a mayor who hates & disrespects them, won't let this symbol of hate be affixed to New York's greatest street. Spend this money fighting crime instead!"
Article continues below advertisement
In a direct response to those tweets, Mayor de Blasio wrote: "Here's what you don't understand: Black people BUILT 5th Ave and so much of this nation. Your 'luxury' came from THEIR labor, for which they have never been justly compensated. We are honoring them. The fact that you see it as denigrating your street is the definition of racism."
Article continues below advertisement
He later went on to add: "President Trump said we would be denigrating the luxury of Fifth Avenue. Let me tell you: we're not denigrating anything, we are liberating Fifth Avenue, we are uplifting Fifth Avenue."
"Who built this city, who built this nation, and never got the acknowledgement, the recognition..."
"When we say 'Black Lives Matter' there is no more American statement, there's no more patriotic statement, because there is no America without Black America. We are acknowledging the truth in ourselves and in America. By saying 'Black lives matter' we are righting a wrong," he concluded.