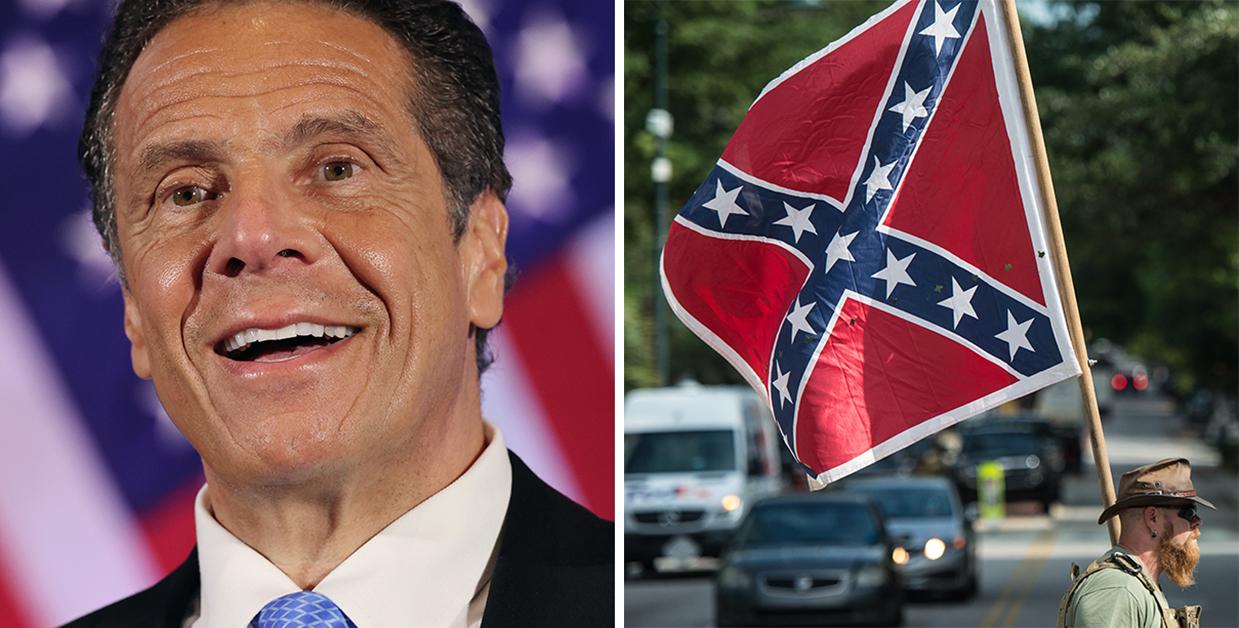 New York bans display of Confederate flag and other hate symbols on public land
By Mark Pygas

Dec. 18 2020, Updated 9:45 a.m. ET
New York has banned the sale or display of anything considered a "symbol of hate" on public property, including the Confederate flag. Gov. Andrew Cuomo signed the bill on Tuesday and it goes into effect immediately. Introduced earlier this year, the bill prohibits the "selling or displaying of symbols of hate or any similar image, or tangible personal property, inscribed with such an image."
Article continues below advertisement
"The term 'symbols of hate' shall include, but not be limited to, symbols of White supremacy, neo-Nazi ideology or the battle flag of the Confederacy," the bill continues.
In his approval memorandum, Cuomo explains that growing intolerance is the reason behind the bill.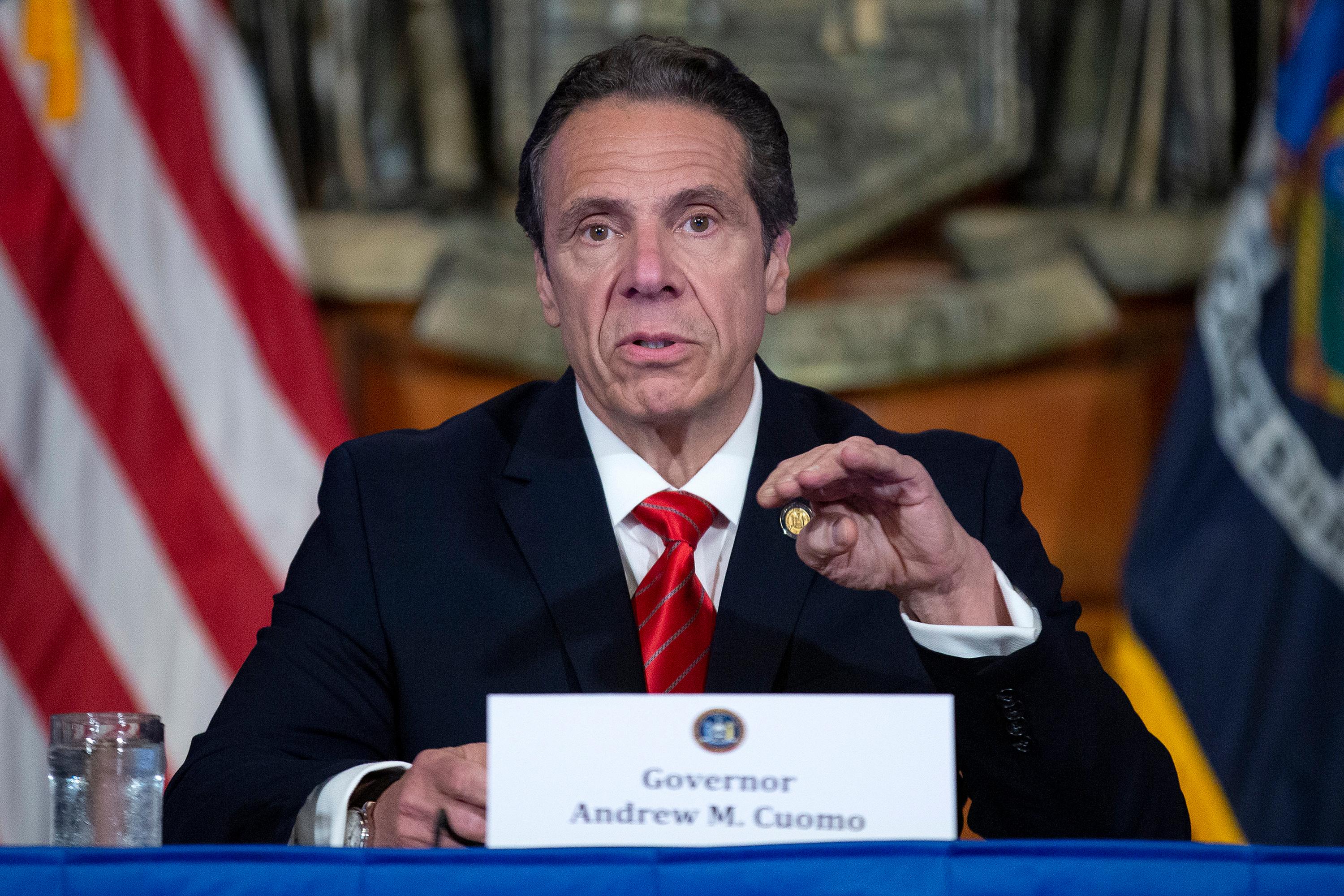 Article continues below advertisement
"The horrific rash of anti-Semitic, anti-African American, anti-Hispanic and anti-LGBTQ behavior spreading across the United States is repugnant to our values as New Yorkers and Americans, and a new generation now bears witness to a rising tide of discrimination, hatred and violence that threatens generations of progress," he wrote.
"By limiting the display and sale of the confederate flag, Nazi swastika and other symbols of hatred from being displayed or sold on state property, including the state fairgrounds, this bill will help safeguard New Yorkers from the fear-instilling effects of these abhorrent symbols."
Article continues below advertisement
Following George Floyd's death earlier this year, NASCAR banned the confederate flag at their events.
"The presence of the Confederate flag at NASCAR events runs contrary to our commitment to providing a welcoming and inclusive environment for all fans, our competitors and our industry," the organization said in a statement.
"For us to heal and move forward as a nation, we all need to listen more and be united in the stand against racism, hatred and senseless violence and loss of life. And we must all hold ourselves accountable to driving positive change."
"Bringing people together around a love for racing and the community that it creates is what makes our fans and sport special. The display of the Confederate flag will be prohibited from all NASCAR events and properties."
The U.S. Navy and the Marines also banned displays of the flag. Voters in Mississippi, whose state flag used to include the Confederate battle emblem, also approved changing the state flag to one incorporating a magnolia flower.