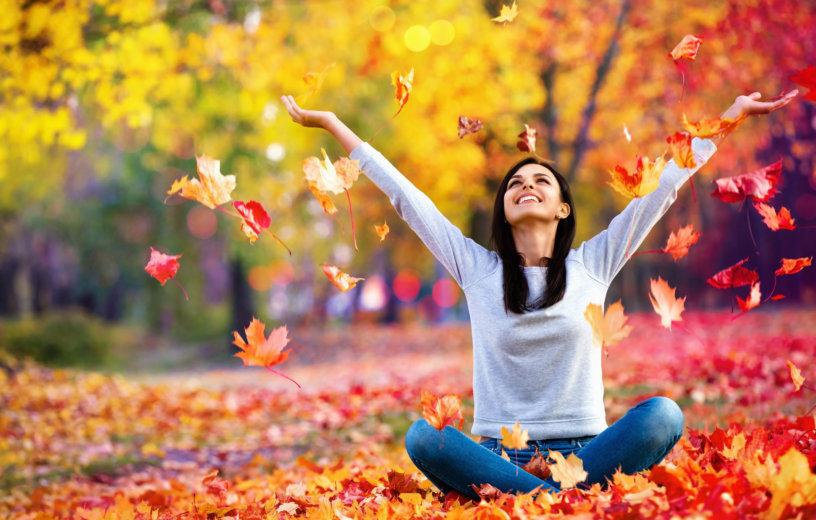 The Closer You Live To Nature The Happier You'll Be, Study Finds
By John Anderer

Sep. 12 2019, Updated 7:44 a.m. ET
LONDON — If you're on the lookout for a new apartment or home in a big city, try and find a place near a park or nature reserve. According to a new study, living within walking distance to an urban green space is associated with improved feelings of happiness, self-worth, and overall life satisfaction.
Article continues below advertisement
Researchers from The University of Warwick, Newcastle University, and The University of Sheffield have put together the first study ever to investigate and demonstrate the connection between natural, green areas and mental wellbeing on an individual level.
Interestingly, they discovered that living close to nature and greenery is more relevant to mental health than income level, employment, and overall health. The study's authors are hopeful that their findings will be considered by city planners and other policy makers in the future when considering the creation of additional green spaces in cities and other urban areas.
Article continues below advertisement
Previous research has already established that people generally feel better after getting out and experiencing some nature and green foliage. However, the authors of this study wanted to identify just how much green space is needed, and how close it should be to a person's home, in order for it to have a positive impact on mental health.
So, they applied new geospatial research techniques to gauge the relationship between green views of nature and three aspects of mental wellbeing; happiness, self-worth, and life satisfaction.
Article continues below advertisement
"We believe this it is the first study to demonstrate how urban green spaces may improve a broader definition of mental wellbeing," comments Dr. Victoria Houlden in a media release."A lot of research focuses on poor mental health, or single aspects of wellbeing like life satisfaction. What makes our work different is the way we consider multi-dimensional mental wellbeing, in terms of happiness, life satisfaction and worth."
Researchers utilized data collected on 25,518 Londoners from the government's Annual Population Survey. This information, combined with data on London's 20,000 public green spaces, allowed the research team to explore just how much proximity to greenery influenced the mental wellbeing of the survey respondents.
Article continues below advertisement
Overall, they found a strong relationship between the amount of greenery near a person's home and their mental health, and green spaces located within 300 meters — about .18 of a mile — of an individual's home had the biggest impact.
For example, an increase of just under 2.5 acres of greenery within 300 meters of a person's home was associated with an eight percentage point increase in life satisfaction, a seven percentage point increase in self-worth, and a five percentage point increase in happiness.
"This result has important implications for urban planning and decision making related to how we measure access to urban green spaces and how to design more sustainable and liveable cities," explains Professor João Porto de Albuquerque, director of the University of Warwick's Institute of Global Sustainable Development.