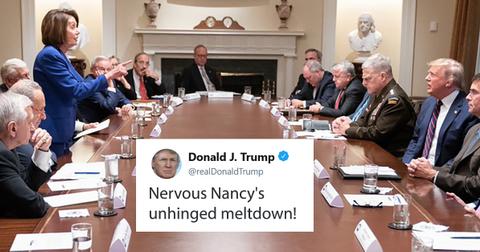 Nancy Pelosi changed her Twitter photo after President Trump tried to troll her
By Mark Pygas

Updated
On Wednesday, the House overwhelmingly voted in favor of a resolution rebuking President Trump's decision to pull troops out of Northern Syria in a 354-60 vote. Along with Democrats, 139 Republicans crossed party lines, including House Minority Leader Kevin McCarthy (R-Calif.), Minority Whip Steve Scalise (R-La.), GOP Conference Chairman Liz Cheney (Wyo.). 
President Donald Trump and top congressional leaders then met at the White House over the crisis, but it ended abruptly after Trump insulted Speaker Nancy Pelosi. Democrats accused the President of having "a meltdown," and calling Pelosi "a third-grade politician" possibly meaning a "third-rate politician."
"[Trump] was insulting, particularly to the speaker," Senate Minority Leader Chuck Schumer said. "She kept her cool completely, but he called her a third-rate politician. And he said there are communists [meaning the Kurds] involved, and you guys might like that. This was not a dialogue; this was sort of a diatribe, a nasty diatribe not focused on the facts." 
President Trump appeared to double down on the insults when he tweeted a picture of the meeting along with the caption: "Nervous Nancy's unhinged meltdown."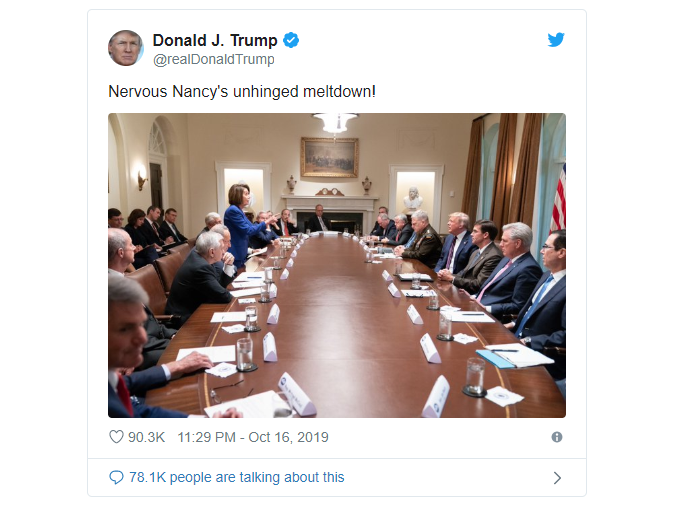 The President later tweeted: "Nancy Pelosi needs help fast! There is either something wrong with her 'upstairs,' or she just plain doesn't like our great Country. She had a total meltdown in the White House today. It was very sad to watch. Pray for her, she is a very sick person!"
Following the tweet, Pelosi trolled President Trump by changing her banner image on Twitter to the same photo.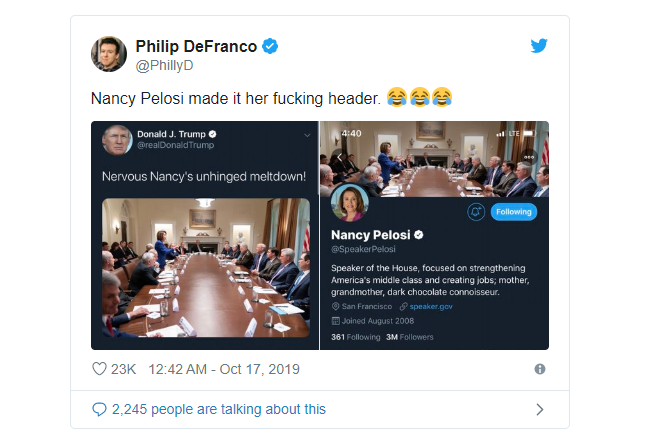 President Trump went on to tweet a further photo from the meeting, writing: "The Do Nothing Democrats, Pelosi and Schumer stormed out of the Cabinet Room!"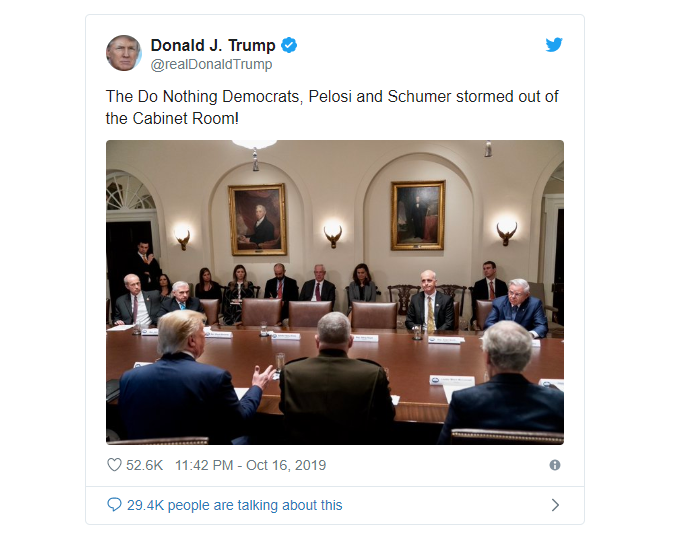 Twitter seemed to like the shade, with one user writing: "It looks like she is scolding the neighborhood boys who ran through her garden."

Another commented: "I still haven't gotten over the savage Greta shade." They were referring to a similar move by Greta Thunberg, who changed her Twitter bio after President Trump sarcastically tweeted: "She seems like a very happy young girl looking forward to a bright and wonderful future. So nice to see!"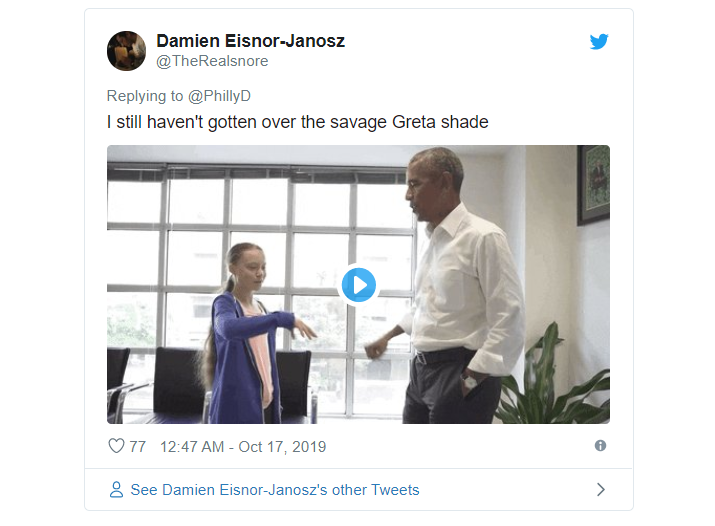 Another Twitter user added: "On one hand it's childish, on another it's taking what the opposite side has and showing it has no power/doesn't have the power they think it has on her anyways." 

One user concluded: "That photo really doesn't do what he thinks it does lol."