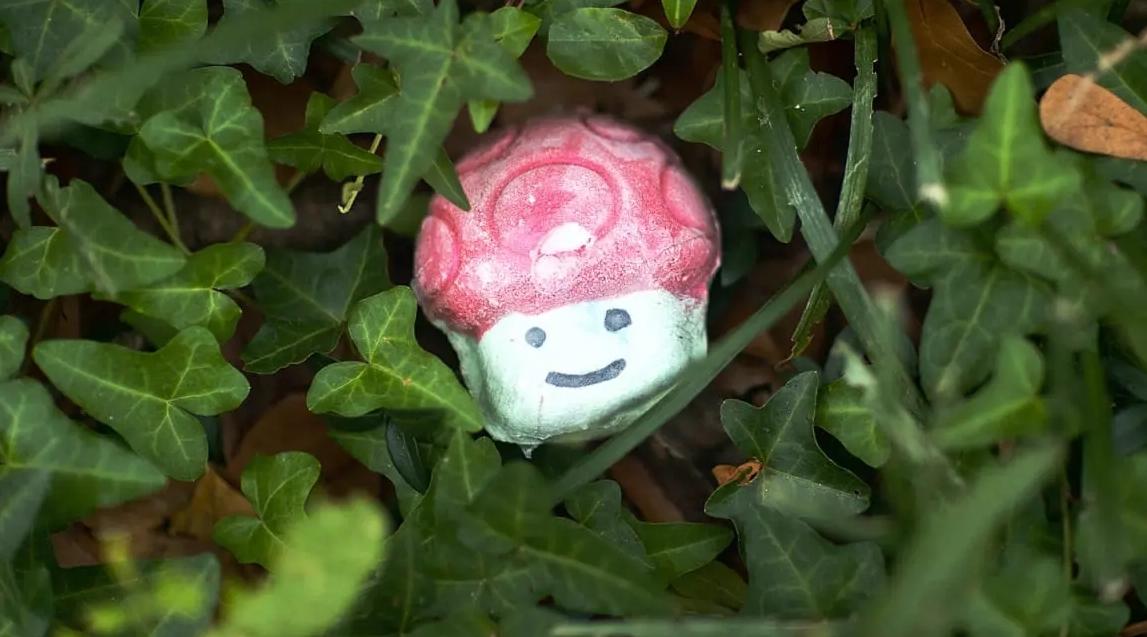 This mycelium 'bath bomb' helps your lawn absorb more carbon
By Mark Pygas

Oct. 29 2020, Updated 10:35 a.m. ET
Lawns are a big deal in the United States. According to a study by NASA, there are over 63,000 square miles of turfgrass in the United States, covering an area larger than Georgia. The agency speculates that "200 gallons of fresh, usually drinking-quality water per person per day would be required to keep up our nation's lawn surface area."
Article continues below advertisement
However, it's not all bad news for lawns. If lawns are properly maintained and their clippings are recycled by decomposing on the lawn, the U.S. lawn area could store up to 16.7 teragrams of carbon each year. And if NetZero has their way, then lawns could become an even better carbon sink with the help of a mushroom bath bomb.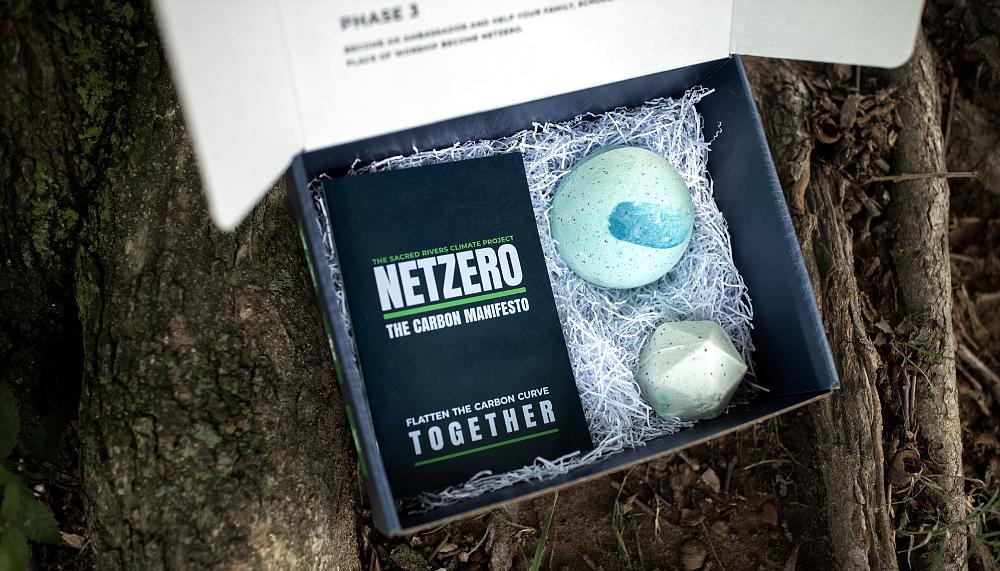 Article continues below advertisement
NetZero mycelium orbs may look like they belong in the tub, but these mushroom orbs actually belong in a watering can or hose sprayer. When dissolved in water and used to water the lawn, the orb treats your yard with a fungus known for its ability to capture and store huge amounts of carbon.
When released onto your lawn, mycelium forms a symbiotic friendship with plants, creating a capillary system around their roots. This allows the plants to take in more water and nutrients. In return, the mycelium gets more carbon dioxide, which it stores underground.
Article continues below advertisement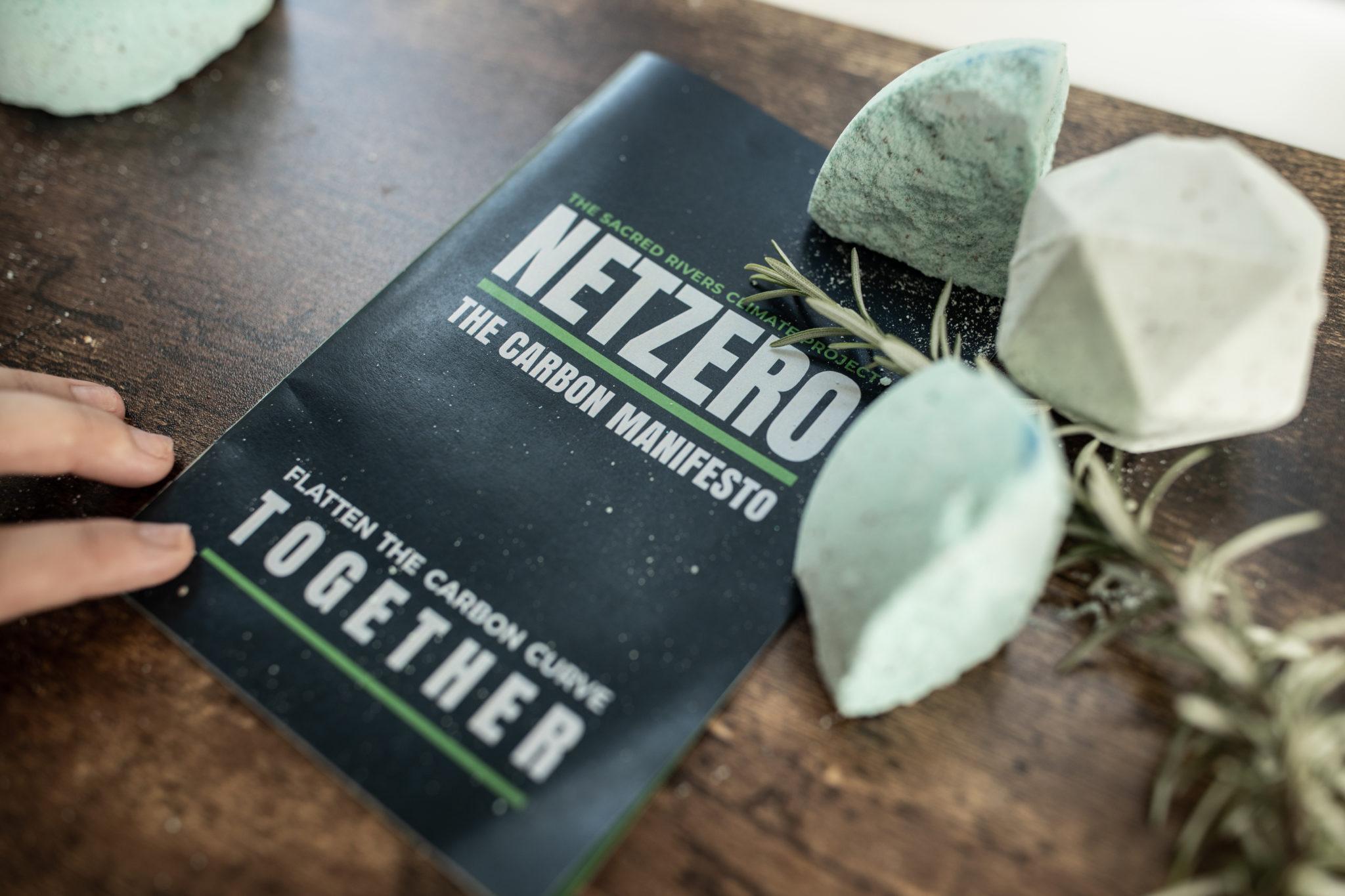 NetZero founder Joseph Kelly told Fast Company that if every lawn in America was treated with a NetZero mycelium ball, then the amount of carbon captured by lawns could increase from 650 million tons to 1.3 gigatons. One inoculation—which lasts about 10 years—allows the average American lawn, a quarter-acre in size, to absorb a ton of carbon every year.
Article continues below advertisement
"We need to actually draw down massive amounts of CO2 – about 50 gigatons a year now – otherwise, [climate change] will become unstoppable and non-linear," Kelly told Sustainable Brands. "Certain types of mycelium form symbiotic relationships with plants under the soil, extending the plants' root system a thousand-fold and receiving up to 70 percent of the plant's carbon in exchange. This is important for carbon capture, as that carbon stays in the soil nearly indefinitely. It really is the missing link for natural carbon-capture methods."
HiveMind has previously worked with Shell Oil to develop a mycelium inoculated green roof for Shell's gas stations in London. And soon, Americans will be able to innoculate their own yards with the fungi by purchasing one of NetZero's mycelium orbs. One orb will cost $125, though they're currently available for a preorder price of $69.
Just like bath bombs, the orbs come in a series of shapes to make the process a little more fun.
"A lot of times people shut down to climate solutions because it's so overwhelming or doom-and-gloom or shame-based," Kelly told Fast Company. "We want to make it fun."