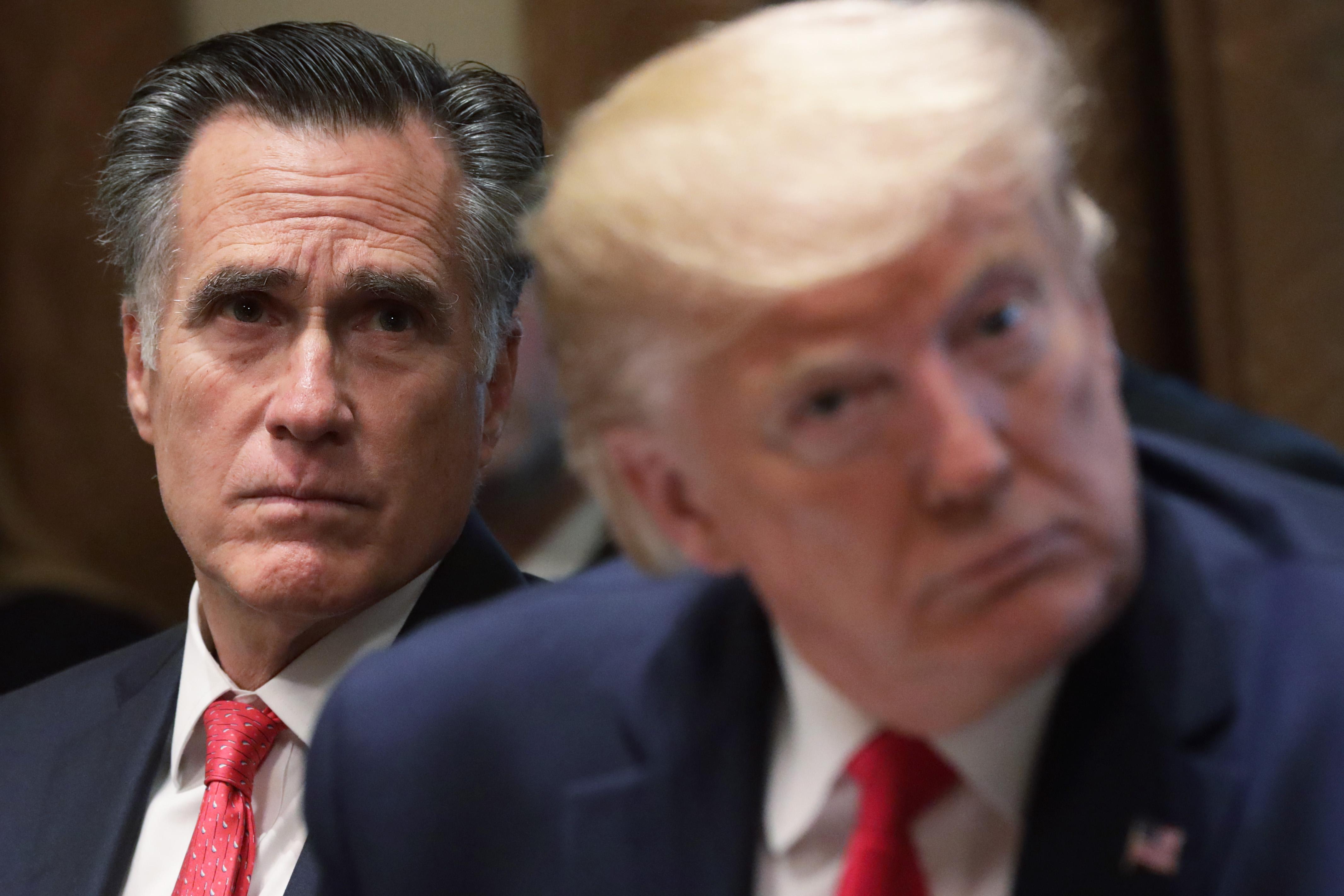 Romney tears into Republicans who are threatening to challenge Electoral College vote
By Mark Pygas

Dec. 9 2020, Updated 9:53 a.m. ET
Yesterday, we reached the election's 'safe-harbor' deadline. While states are not required to certify election results by this deadline, if they do so, the results are final and must be accepted by Congress. On December 14, the Electoral College will meet and formally certify President-Elect Biden's win.
Article continues below advertisement
However, several Trump-aligned members of the House of Representatives have threatened to dispute the electoral votes of some states when Vice President Mike Pence is scheduled to preside over a joint session of Congress to finalize the vote.
GOP Rep. Mo Brooks has threatened to dispute the results, calling the election "badly flawed" and claiming that mail-in voting was conducted "unconstitutionally." However, Brooks would need the backing of a Senator to dispute the election results.
"In my judgment, if only lawful votes by eligible American citizens were cast, Donald Trump won the Electoral College by a significant margin, and Congress's certification should reflect that," Brooks told Politico. "This election was stolen by the socialists engaging in extraordinary voter fraud and election theft measures."
Article continues below advertisement
He certainly won't have the support of Senator Mitt Romney, who said it would be "madness" for Republicans to protest the Electoral College vote.
"This is madness. We have a process, recounts are appropriate, going to the court is approp & pursuing every legal avenue is appropriate, but trying to get electors not to do what the people voted to do is madness," Romney said, according to Frank Thorp V of NBC News.
"It would be saying, 'Look, let's not follow the vote of the people, let's instead do it what we want, that would not be the way a democratic republic ought to work," Romney concluded.