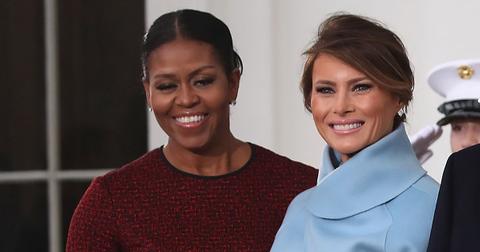 Michelle Obama beats Melania Trump as 'most admired woman' of 2019
By Mark Pygas

Updated
Former first lady Michelle Obama has claimed the spot as American's most admired woman in an annual Gallup poll. The analytics company polled over 1,000 Americans and asked them about the men and women that they admire most. 
Article continues below advertisement
Michelle Obama claimed the top spot for women for a second year in a row with 10% of the vote, while first lady Melania Trump, named by 5% of respondents. Finishing up the top five were climate activist Geta Thunberg, Oprah Winfrey and former Secretary of State Hillary Clinton.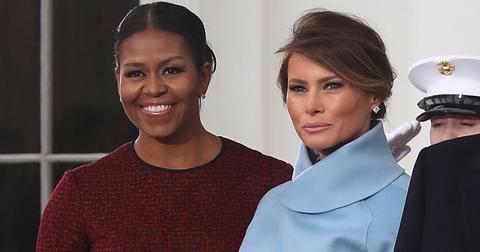 Article continues below advertisement
As far the men, President Donald Trump and former President Barack Obama tied for first place with 18% of the vote each. This year marks the 12th time that President Obama has been the most admired men in the US according to Gallup. 
Third place was also a tie, between former President Jimmy Carter and Tesla CEO Elon Musk. Pope Francis, Sen. Bernie Sanders, House Intelligence Chairman Adam Schiff, the Dalai Lama and billionaire investor Warren Buffet finished up the top ten. 
While those percentages may seem low, that's on purpose according to Gallup. The question is open-ended, and respondents can write any name they want. As a result, some 11% of respondents named a relative or friend as their most admired man; 18% named another living man; and 25% didn't name anyone at all.
Article continues below advertisement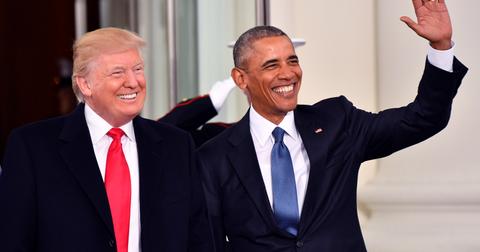 As you can imagine, much of the voting was divided down party lines. Trump received the support of only 2%  of Democrats and 10% of independents, while Obama only attracted 3% of the vote from Republicans and 12% from independents. 
For the past two years, President Trump has been unable to knock Obama off the top spot. 
Article continues below advertisement
The incumbent president usually easily secures the top spot, with the Commander in Chief having been named as the winner 58 out of the 72 times since the survey began in 1958. Gallup notes that President Trump was unable to secure the top spot in 2017 and 2018 because of low approval ratings of just 36% and 40%. 
At the close of 2019, Trump has an approval rating of 45%, leading him to tie with Obama. 
President Obama remains popular, however, with his 18% share of the vote untouched since 2018 (19%) and 2017 (17%). Gallup notes that Dwight Eisenhower is the only other president to have received double-figure mentions in the poll even after leaving office. 
Article continues below advertisement
Both Obama and Eisenhower are the only presidents that have been named the most admired man in the year they were elected, all eight years they were in office, and for three additional years afterward. 
Twitter users shared their thoughts on the results online, with one user writing: "Michelle Obama was polled to be the most admired woman for the second year in a row. Because she's one of the most amazing human beings ever."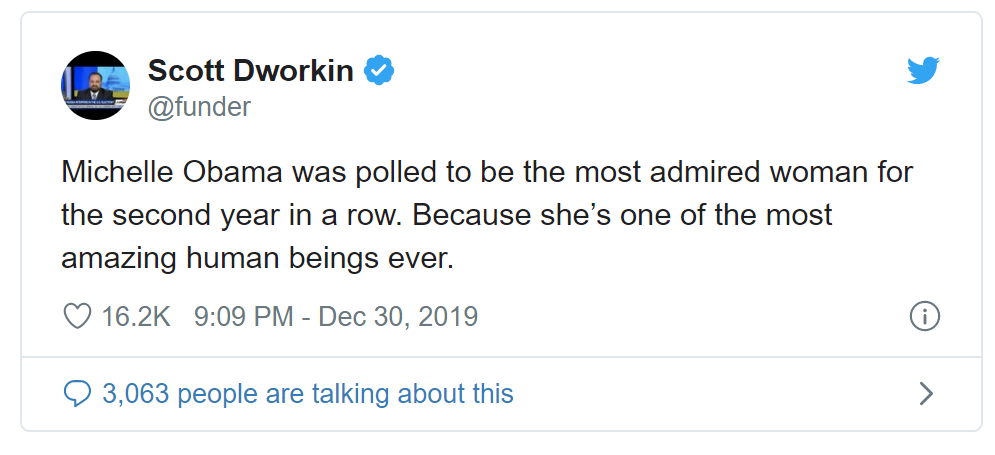 Article continues below advertisement
While another reacted to the Trump-Obama draw by writing: "That sound you are hearing is mainstream media/liberals losing their collective minds."