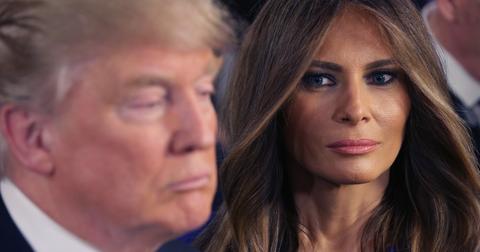 Melania Trump sleeps in her own room on a separate floor according to new book
By Mark Pygas

Updated
First Lady Melania Trump's living situation has raised some questions in the past. In the first few months of President Donald Trump's presidency, Melania remained in New York City so that their son Barron could finish the academic year at his private school there. 
Back then, there were rumors that the former model wasn't happy about her husband's win in the 2016 election.  The "#FreeMelania" hashtag started trending on Twitter, with many people implying that Melania had chosen to remain in New York to escape political life.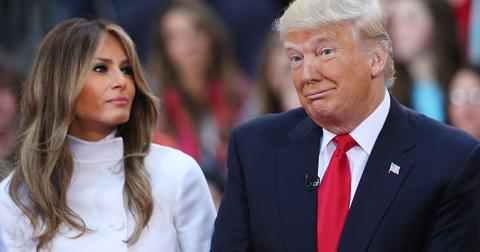 "Melania does not keep hidden from everyone around her how miserable she is," a family source told Us Weekly back in 2017. 
Ronan Farrow of the New Yorker went on to claim in 2018 that the couple has had separate bedrooms for most of their time together. 
And now, a new book by CNN correspondent Kate Bennett seems to back up those claims. The book, "Free, Melania: The Unauthorized Biography," was released on Tuesday and claims that President Donald Trump sleeps in the master bedroom on the second level of the White House residence while the First Lady lives on the third floor in a two-room space.
That room was previously occupied by former first lady Michelle Obama's mother, Marian Robinson. According to Bennett, the living area has a bedroom, a glam room where the First Lady does her hair and makeup, as well as a private gym with a Pilates machine.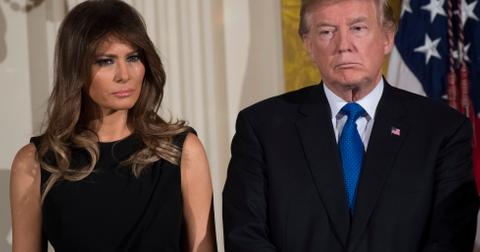 "It is true the first couple doesn't share a bedroom, according to several sources, and the first lady prefers her own large, private space in a suite of rooms on a separate floor," Bennett claims in the book. She goes on to add that the First Lady has managed to "carve out her own space." 
But despite the odd living situation, which hasn't been seen since the presidency of the Kennedys and the Johnsons, Bennett suggests that First Lady Trump doesn't need "saving."
She says that Melania has shown "flares of independence" that suggest "she doesn't need freeing of any kind." 
"Despite being married to a reality star husband who can hardly bear to walk by a pack of reporters without saying something — or let a morning go by without a tweet — Melania Trump has fought against the stereotype that she is aloof, detached, even 'trapped' in the White House, as the hashtag #FreeMelania, which spawned memes, suggested," Bennett wrote. 
Bennett goes on to say that Melania is "way more powerful and influential with her husband" than many people seem to assume, and that she has a say in White House personnel decisions.