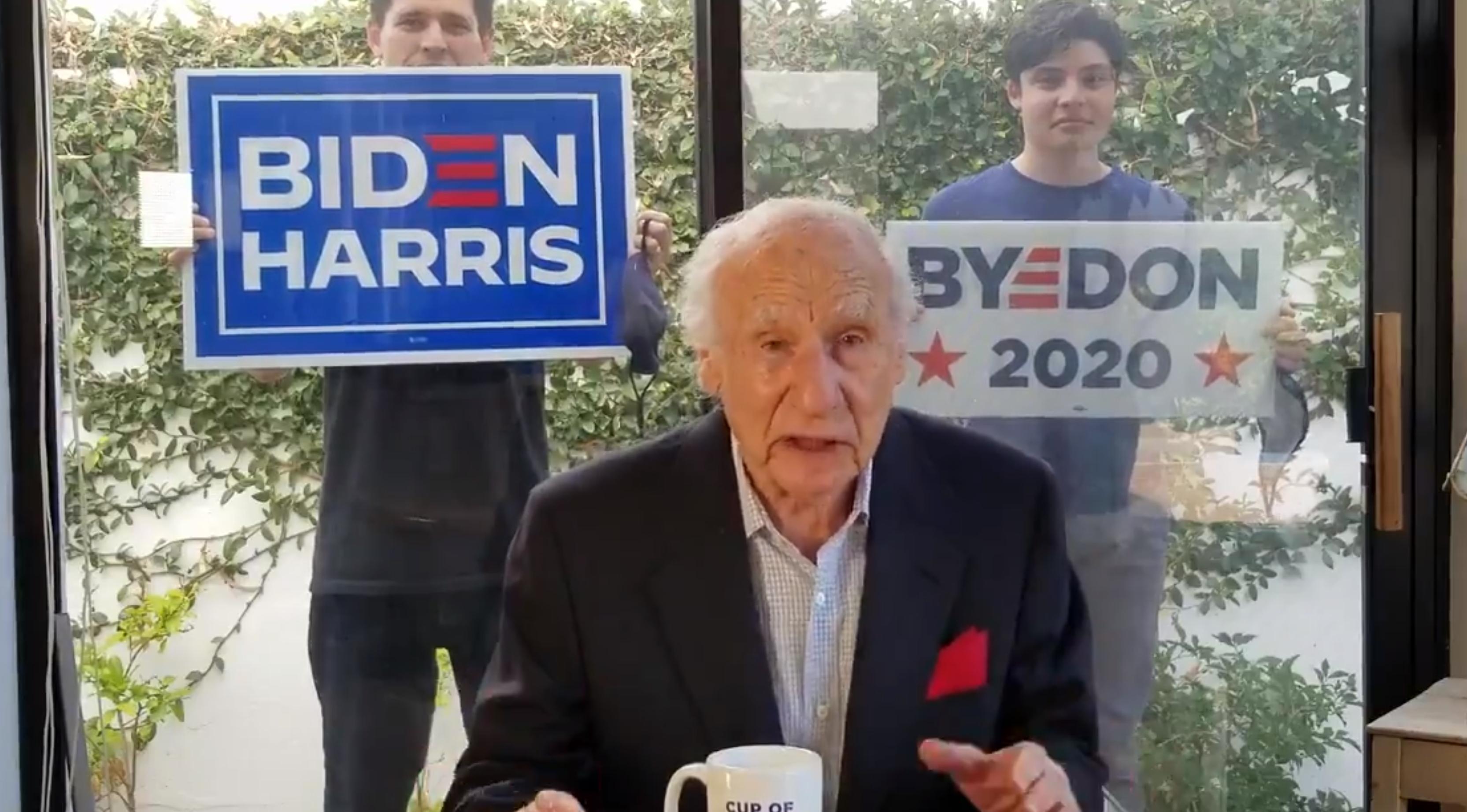 Mel Brooks, 94, makes first political video endorsing Biden and slamming Trump
By Mark Pygas

Oct. 22 2020, Updated 9:36 a.m. ET
Mel Brooks, 94, has made his first-ever political video, endorsing former Vice President Joe Biden. The video, shared on social media by his son Max Brooks, shows the elder Brooks in his home with his son and grandson holding up Biden campaign signs from the other side of a glass door.
Article continues below advertisement
"I'm Mel Brooks, and behind me, you see my son and my grandson, and they can't be with me. Why? Because of this coronavirus, and Donald Trump isn't doing a damn thing about it," Brooks says in the video. "So many people have died, and when you're dead, you can't do much. So I'm voting for Joe Biden. I like Joe. Why do I like Joe? Because Joe likes facts. Joe likes science. Joe will keep us going. Take a tip from me – vote for Joe."
Article continues below advertisement
The endorsement comes after Mel Brooks was pictured wearing a Black Lives Matter shirt alongside best friend Carl Reiner, who passed away in June. Following Reiner's death, his wife July Reiner tweeted: "I will say one last thing for him. I know he would be disappointed not to have lived to see Trump's eviction from the White House, to make America safe again for honor and truth. Please, VOTE!"
Article continues below advertisement
Brooks has been isolating since March as a result of the coronavirus pandemic. Most coronavirus deaths are among those ages 65 and older.
At the height of the epidemic in March, Brooks and his son released a PSA to encourage social distancing. The video asked people to take part in social distancing, avoid crowds, wash their hands, and to stay home if that is an option.
Mel Brooks is a national treasure.