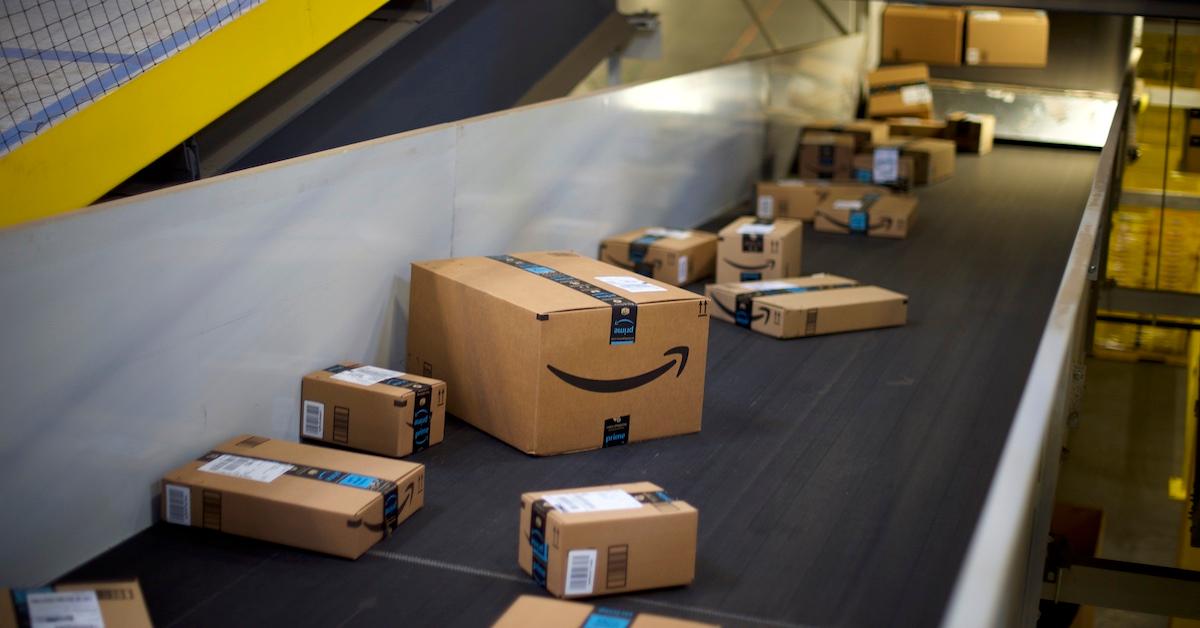 Maybe don't return anything online this holiday season
By Sophie Hirsh

Updated
While most of us may call Jan. 2 "the second day of a really bad hangover," UPS calls it "National Returns Day," thanks (but no thanks) to companies like Amazon that make returning your holiday gifts all too easy. In a piece for Bloomberg, opinion writer Adam Minter shares some pretty shocking statistics about the country's online return problem during the holiday season. And interestingly, there's data that show how the market for returns is impacting the environment. 
Minter cites a blog post on the UPS website, where the shipping company lists some harrowing facts about the returns it carries out during the holiday season. UPS estimates that in December of this year, customers will ship back more than 1 million return packages every single day. 
The week leading up to Christmas (Dec. 16 through Dec. 23), UPS predicts an increase in returns — about 1.6 million total each day. Everything will reach a climax on Jan. 2, 2020, when UPS estimates 1.9 million returns will be put in the mail that day alone. That's a 26 percent increase from the same date last year.
And that's just UPS. And just the United States.
Of course, UPS is not bothered by these estimates — rather, the shipping giant actually offers resources to help retailers make their return process easy so they can become "Returns Rockstars." Not only does UPS profit from every gift they ship out, but also from every gift that gets returned. It's really no surprise when a company puts profit over protecting the environment from emissions, but the fact that UPS Chief Marketing Officer Kevin Warren boasts that "UPS has a whole portfolio of products that can help simplify holiday returns for consumers and retailers alike" is a bit much.
As Minter noted, Fast Company found some pretty interesting data collected by the startup LimeLoop. The company took data from UPS, USPS, and FedEx and found that in 2017, about 165 billion packages were shipped in the U.S. alone, responsible for about 1 billion trees worth of cardboard. Then, the data firm Appriss found that in the year 2018, Americans returned 10 percent of online purchases, valued at a whopping $369 billion. That means that (very roughly), 100 million packages are returned every year in the U.S., valued at about $16.5 million.
With the holidays quickly approaching, guaranteed delivery dates are even more important to customers. See what else customers prefer in our recent #ecommerce study.

— UPS (@UPS) November 14, 2019
Why are Americans doing so many returns? And why are they doing so much online shopping in the first place? Obviously, those two things are connected — but in more ways than you may think. 
As UPS proudly points out, many retailers offer completely free-of-charge, no-hassle returns — all customers need to do is put the item back in the box, tape on a new label, and put it in their mailbox. It's become common for customers to order a large haul of clothing, try everything on, and mail back whatever they didn't like. 
Easy return policies also encourage customers to place orders without overthinking things, because they know that they can easily send it back if they don't like it — so people wind up ordering way more online than they would had there been a no-return policy. 
If you are planning to do any online shopping this holiday season, make sure to do your research — read reviews of any items you're considering, and really think about if the person you're shopping for will like the gift. Maybe even ask your friends and family what they want this holiday season, because a gift directly from someone's wish list is unlikely to be returned. Also, if you order from a small or local company, write them and ask if they can mail your order in recycled packaging materials, or if you can pick it up from their shop.
Another way to avoid the waste and emissions from online orders is to gift your loved ones experiences, such as tickets to a play or concert, or a gift card to the movies, a museum, theme park, or restaurant. Also, start scouring your local thrift stores now — whether or not you want to thrift your gifts, you can often find fabric or scarves in thrift stores that can be used to wrap your gift furoshiki style, helping you avoid disposable wrapping paper.