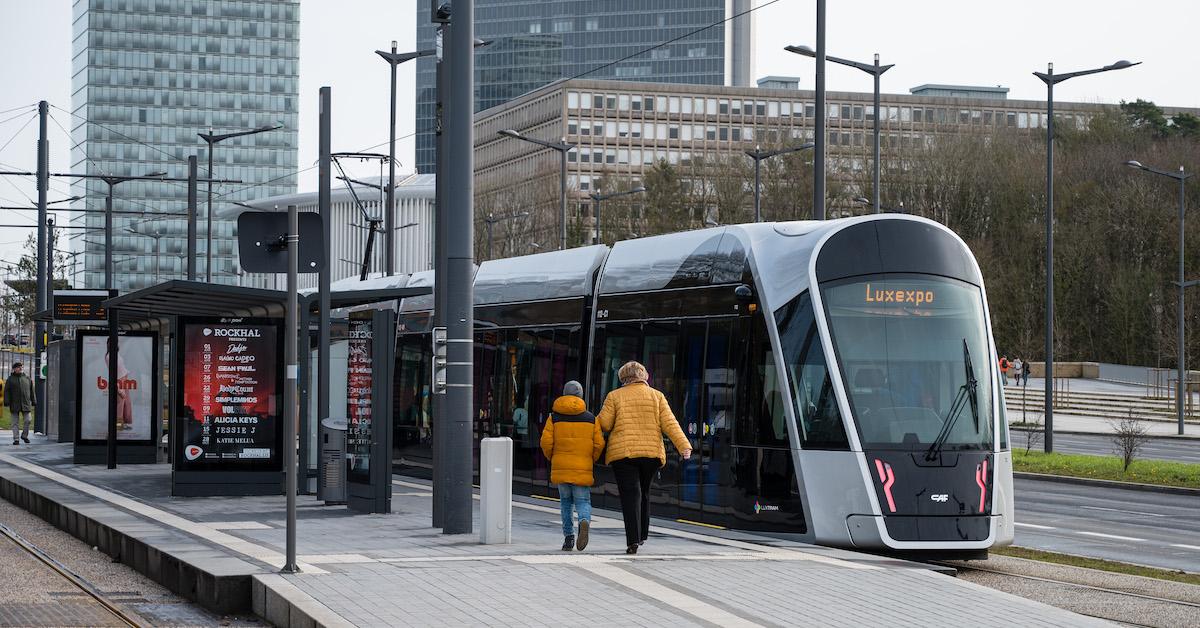 Public transportation is now free in Luxembourg
By Sophie Hirsh

Apr. 15 2020, Updated 11:20 a.m. ET
Swapping your car for public transportation is a great way to lower your environmental impact — and doing so just got a lot easier for the people of Luxembourg. As of Feb. 29, 2020, all public transport within the small European country is free of charge. Luxembourg is the first country in the world to roll out nationwide free public transport.
Article continues below advertisement
As reported by DW, the new regulation applies to all public bus, train, and tram rides across the entire Grand Duchy of Luxembourg, for all residents, commuters, and tourists of the country. It was previously free for anyone to ride public transport around Luxembourg on Saturdays, and free every day for anyone under the age of 20 and for students. But now, the government is expanding the program to everyone for every day of the week.
"You will no longer need a ticket to board any national bus, train or the tram," Luxembourg's public transport consortium said, according to DW.
Article continues below advertisement
For those who commute into Luxembourg from other countries for work, there will now be reduced fares on their way in and out of the country — but all travel within Luxembourg's borders will remain free. "Commuters from neighboring countries will benefit from reduced fares!" the consortium added. "Free public transport ends at the border, so you must get a cross-border pass or ticket if you plan to travel outside of the territory of the Grand Duchy."
Article continues below advertisement
The only other exception to the rule applies to those who want to travel first class on trains within Luxembourg — they will till have to purchase separate tickets for first class seats.
Article continues below advertisement
Previously, the Luxembourg generated about $46 million in bus, train, and tram ticket sales per year, according to the country's ministry via CNN. However, that revenue only covered about 8 percent of the cost of Luxembourg's public transportation system, according to Luxembourg's government website. Funding for public transportation will now primarily come from government budgets and taxpayer money.
"The country at this very moment is in really good shape," said Dany Frank, a spokesperson for the Ministry of Mobility and Public Works, as per CNN. "We, the government, want the people to benefit from the good economy."
Article continues below advertisement
The government hopes this will incentivize residents to use their cars less and use public transport more, which could lead to a reduction in overall emissions. "The ecological aspect of the measure could have a positive impact on the environment by attracting new users to public transport while minimizing carbon emissions thanks to fewer cars on the road," reads a statement on Luxembourg's government website.
While Luxembourg is the first country to implement completely free public transportation, a few cities around the world have enacted similar policies. For example, all transportation was free in Hasselt, Belgium from 1997 until 2013; Estonia's capital city Tallinn rolled out free public transportation in 2018; and Kansas City, Mo. is scheduled to be the first major U.S. city to fund free bus transportation citywide beginning this June.