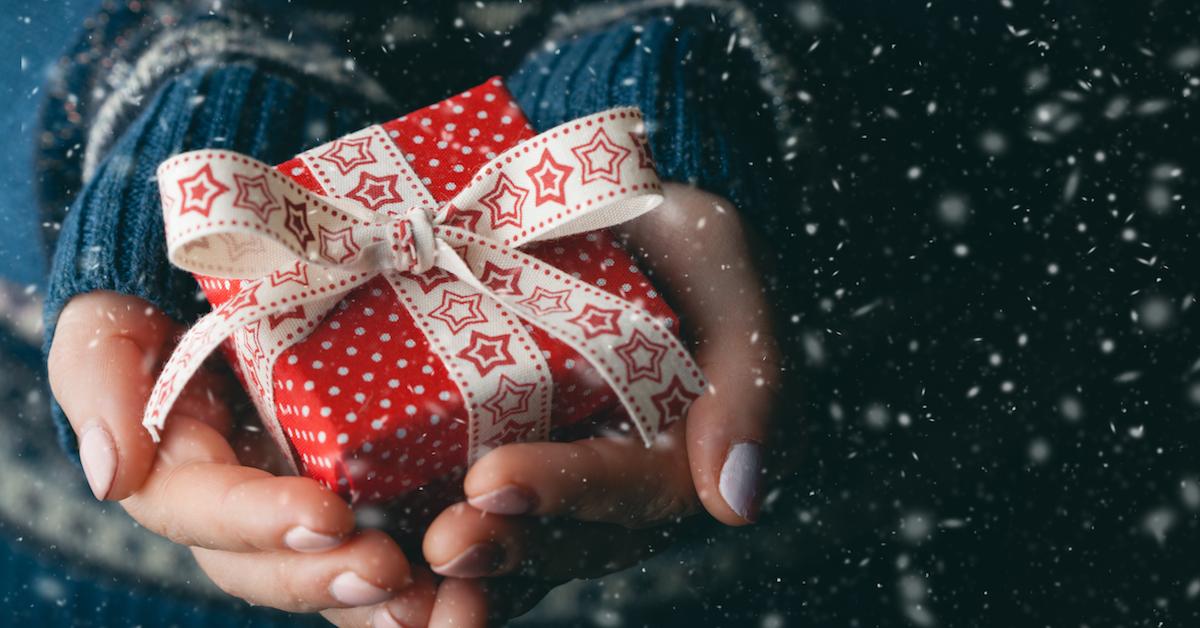 This newspaper ad is designed to be used as holiday wrapping paper
By Sophie Hirsh

Dec. 6 2019, Updated 3:29 p.m. ET
One of my favorite rules for zero-waste shopping is not to buy anything that's going to be thrown away immediately after use — for example: plastic bags, hand wipes, paper plates, or wrapping paper. And with the holidays right around the corner, one company is hoping to discourage people from buying wrapping paper by printing a newspaper ad designed to be used as wrapping paper.
Article continues below advertisement
In the Sunday, Dec. 8 edition of The New York Times, the Unilever-owned personal care company Love Beauty and Planet will run a pink centerfold ad covered with hand-drawn illustrations and text commenting on the issue of holiday season waste. The ad is meant to be removed from the paper and used to wrap Christmas gifts, as reported by TreeHugger.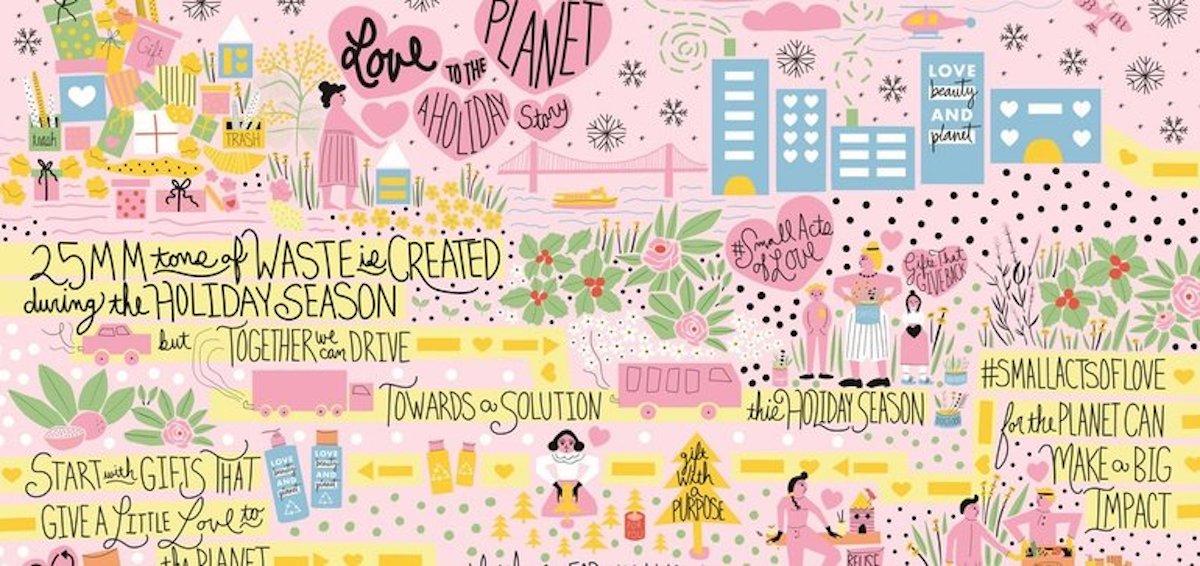 Article continues below advertisement
"25 million tons of waste is created during the holiday season but together we can drive towards a solution," reads the calligraphy on the ad. "This holiday season #smallactsoflove for the planet can make a big impact. Start with gifts that give a little love to the planet, a little love for you, your friends and family, and the planet."
It's great that the ad hopes to draw attention to the issue of how wasteful the holidays can be, and it will be interesting to see how Times readers respond to it this weekend. And considering the fact that wrapping paper cannot be recycled if it contains metals or glitter, teaching consumers about zero-waste alternatives is definitely a good thing.
Article continues below advertisement
If you don't subscribe to The New York Times, feel free to take advantage of your local newspaper this gift-wrapping season. I've wrapped presents with various newspaper pages before, giving them one more bit of life before they head to the recycling bin — and no matter if I use the colorful funnies or just a black-and-white page filled with text, it always looks pretty cool.
Article continues below advertisement
While it's awesome that Love Beauty and Planet is promoting upcycling newspapers into gift wrap, it's important to note that this is still an advertisement. It's also worth mentioning that Love Beauty and Planet is owned by Unilever, the same massive corporation that owns more than 1,000 brands, including Ben & Jerry's, Dove, Hellmann's, Klondike, Popsicle, Vaseline, and Q-tips. Unilever is responsible for unfathomable amounts of plastic pollution — according to Greenpeace, Unilever and Nestlé are responsible for a combined "quarter of the branded throwaway plastic driving the plastic pollution crisis in the Philippines."
Love Beauty and Planet uses millennial-friendly branding, and its website is filled with buzzwords like "sustainably-sourced" and claims like "Our approach is a holistic one, encompassing the entire product life cycle and beyond. We've given careful thought to our ingredients, product packaging, and social partnerships."
Article continues below advertisement
However, as zero-waste blogger Shelbizleee points out in the below YouTube video, Love Beauty and Planet is not as transparent as sustainable companies should be if they want to avoid greenwashing. Love Beauty and Planet doesn't provide much information about actual sustainable practices, other than partially packaging its products with recycled plastic (which, as Shelbizleee puts it, is "just not good enough"). Unfortunately, large companies like Unilever often seem to put profit ahead of planet — which is disappointing, because Unilever has the financial means to create a company that is actually ethical, sustainable, and zero-waste, but it chooses not to.
So if this ad has inspired you to use upcycled gift wrap this holiday season, then that's great — but before letting the ad inspire you to buy Love Beauty and Planet products, make sure to do your research.