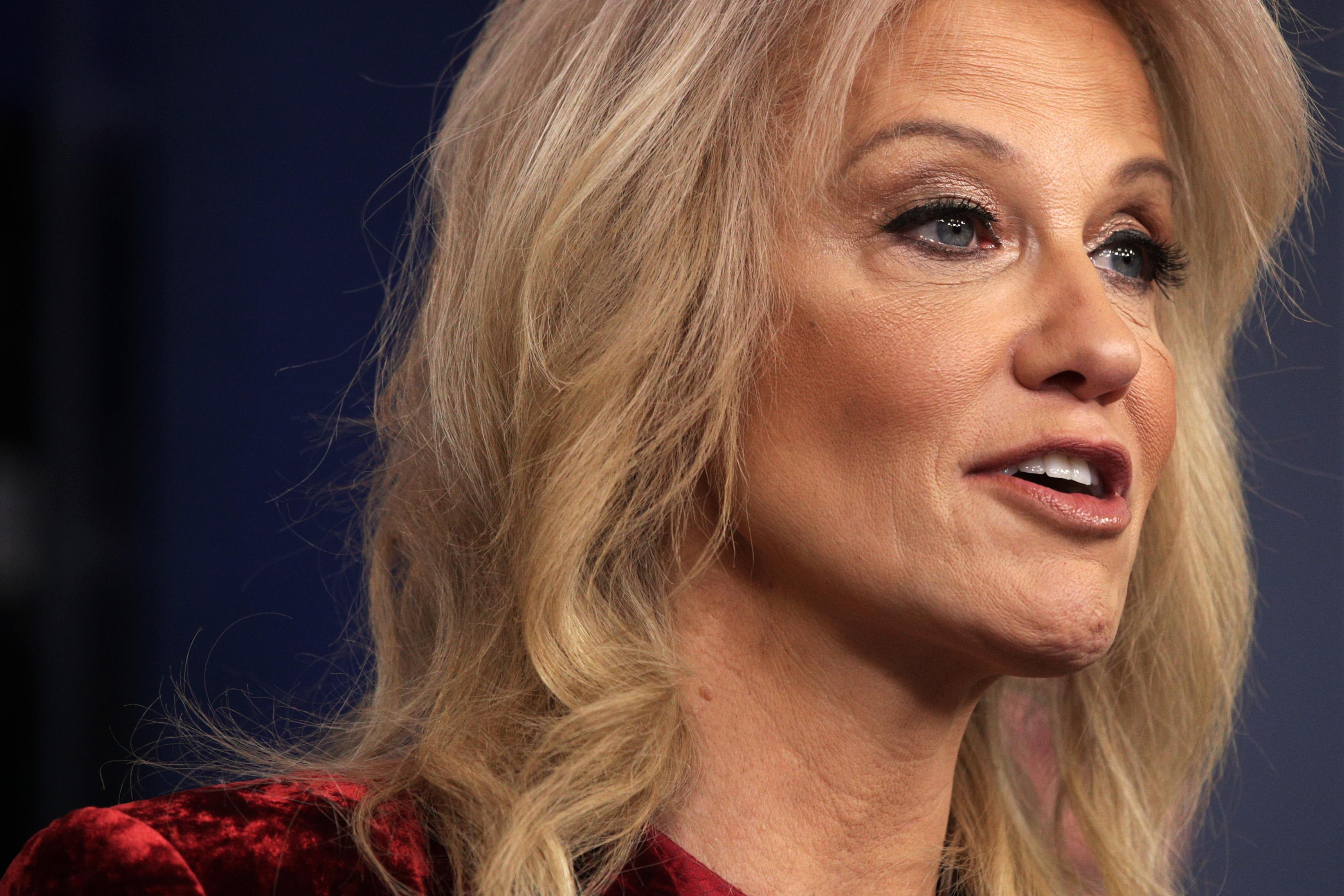 Kellyanne Conway acknowledges that 'Joe Biden and Kamala Harris will prevail'
By Mark Pygas

Dec. 7 2020, Updated 9:59 a.m. ET
Former White House advisor Kellyanne Conway has joined a growing number of Republicans distancing themselves from President Donald Trump's claim that the election results are still up for debate. In an interview with The 19th, Conway acknowledged that "it looks like Joe Biden and Kamala Harris will prevail."
Article continues below advertisement
Conway said President Donald Trump has "the right" to exhaust his legal options, but acknowledged that President-Elect Biden appears to be headed to the White House.
"The president wants to exhaust all of his legal avenues, as he has made clear many times. His team is doing that, and that is his right," Conway said. "If you look at the vote totals in the Electoral College tally, it looks like Joe Biden and Kamala Harris will prevail. I assume the electors will certify that, and it will be official. We, as a nation, will move forward because we always do."
Conway pledged to work with "future administrations," saying: "If there's anything I can ever do to help … they can count on me. You always need a peaceful transfer of democracy, no matter whose administration goes into whose administration."
At a rally for two Republican senators in Georgia over the weekend, Trump continued to make unsubstantiated claims of widespread voter fraud.
Article continues below advertisement
"They cheated and rigged our presidential election but we'll still win it. And they are going to try to rig this election too," Trump said.
The president also continued his attacks on Georgia's governor, Brian Kemp. On Saturday, Trump phoned Kemp and pressured him to take further steps to overturn the election results.
Article continues below advertisement
Attorney general William Barr said last week that the US Department of Justice has not uncovered evidence of widespread voter fraud that would change the result of the election.
"To date, we have not seen fraud on a scale that could have effected a different outcome in the election," Barr said.
Asked whether he had confidence in Barr after the comments, Trump commented: "Ask me that in a number of weeks from now. They should be looking at all of this fraud."
According to CNN, Barr is considering leaving his post before January 20.