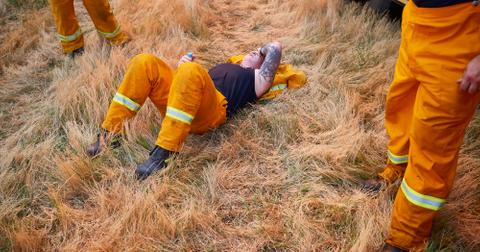 Kangaroo Island bushfire is finally contained after weeks of firefighting
By Mark Pygas

Updated
The bushfire on Kangaroo Island has been declared contained after firefighters spent more than three weeks tackling the blaze. Hundreds of firefighters worked tirelessly to battle the fire, which ravaged more than a third of the island.
Kangaroo Island, home to a few thousand people, is well-known for its impressive landscape and wildlife, which attracts hundreds of thousands of visitors a year.
Article continues below advertisement
A quarter of the park has conserved status, home to the likes of Rosenberg's sand goanna, the southern brown bandicoot, and Australian sea lions. And while koalas aren't native to the island, they quickly flourished when they were introduced.
And unlike the rest of Australia, Kangaroo Island's koalas are free from chlamydia, which can cause blindness, severe bladder inflammation, infertility and death among the animals.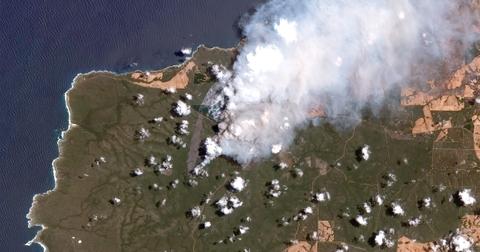 Article continues below advertisement
In a statement made on Tuesday, the South Australian Country Fire Service (CFS) announced that the fire on the island had been contained, meaning the rate of spread has been halted and no fires have occurred outside of the fire's area.
"Crews have worked tirelessly to ensure that the fire edge has been blacked out and secured," the CFS said.
Firefighters will have to keep up the hard work for a few more days, with windy weather expected.
But it's good news for the island's koala population. The BBC estimated that up to half of the island's 50,000 koalas have perished in the fires.
Article continues below advertisement
In an interview with Sunrise earlier this month, Terri Irwin explained why koalas are so hard hit: "Koala instinct is to go up, as safety is in the top of the tree. Eucalyptus trees have so much oil that they ignite and actually explode in a fire. That means being able to treat and help koalas is few and far between because they're basically incinerated."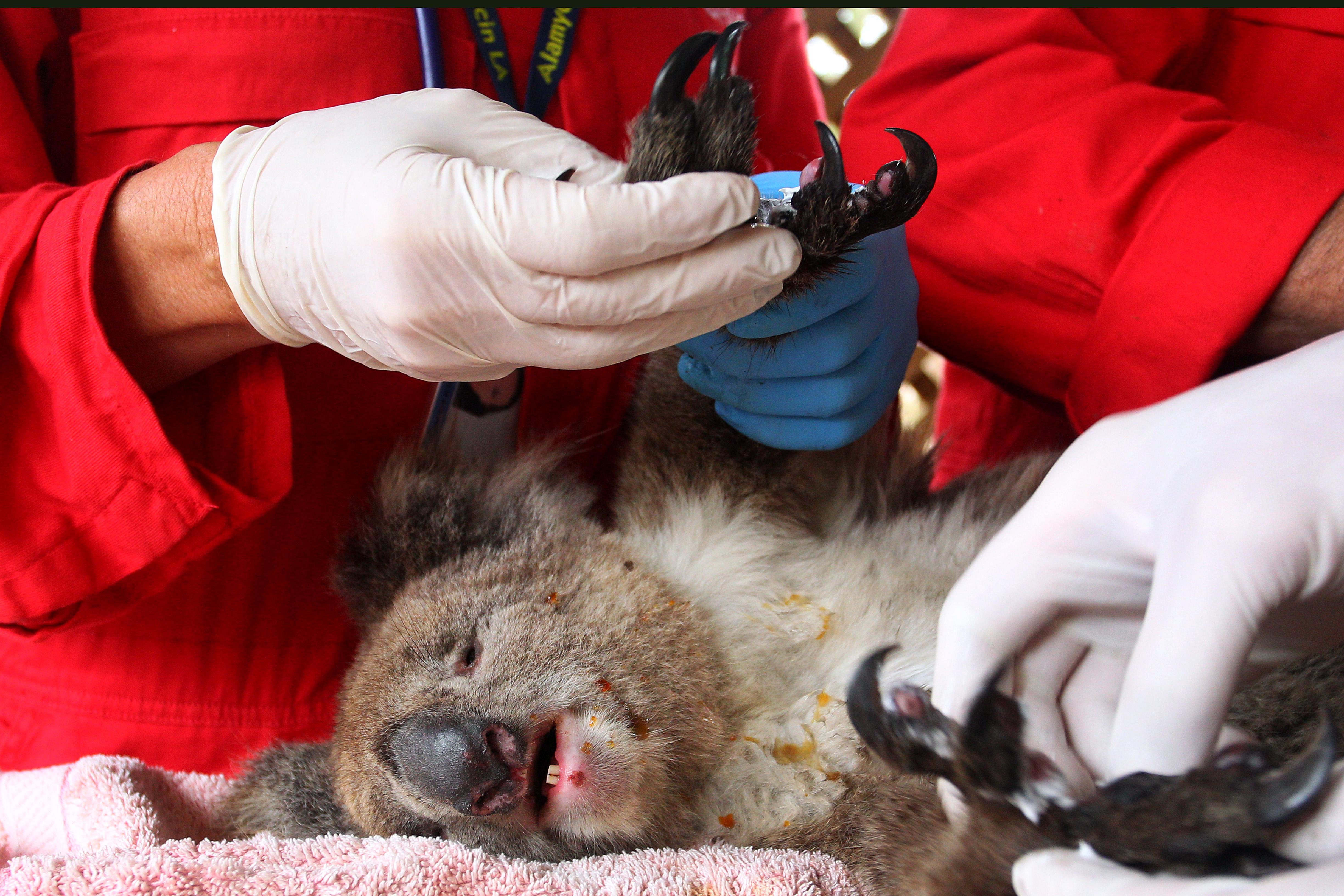 Article continues below advertisement
Duncan McFetridge, a retired vet, and Belinda Battersby, a veterinarian nurse, have been running a makeshift clinic for animals since the fires began. Duncan explained to the BBC that many of the koalas they have received had to be put down as their burns were too severe.
"Many will be euthanized, unfortunately," he said before the fire had been contained. "Some are too far gone. You do what you can and you make sure you don't end up causing more distress to the animal. [We want] to get them back to where they want to be - and that's back in the trees."
"We have to contend with the wind which brings dust and contaminates wounds," says Belinda. "We also need caging. We need better cages for their food and for recovery later."
Article continues below advertisement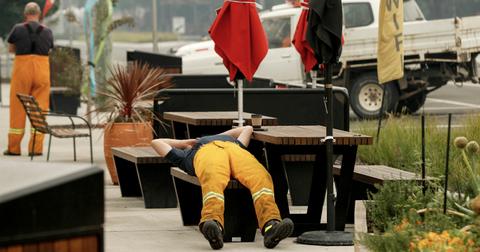 But while it may be too late for koalas, containment will help the rest of the island's wildlife immensely.
"It's the third-largest island off the coast of Australia, and it was separated from mainland Australia many thousands of years ago," Christopher Dickman, a professor of ecology at the University of Sydney, explained. Because of that separation, foxes and rabbits were never introduced to the island and the local wildlife flourished.
"A lot of the flora and fauna there are distinctive because a lot of the island's habitats remained fairly pristine. It's like stepping back in time when you cross to Kangaroo Island."
"The western parts have remained more or less intact so you can get a sense of what southern Australia was like. It's like a southern Australian ark, retaining a really good complement of its species."