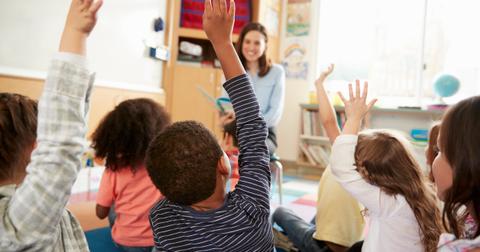 Presidential candidate Senator Kamala Harris is proposing a bill that would extend school hours until 6 p.m.
By Mark Pygas

Updated
Presidential candidate Senator Kamala Harris is proposing a bill that would extend school hours until 6 p.m. The Family Friendly School Act would seek to better align school hours with parent's work hours. 
Senator Harris notes that school days end hours before 70% of parents end their workday, which can make it particularly difficult for single parents to arrange childcare. In a press release, Harris said: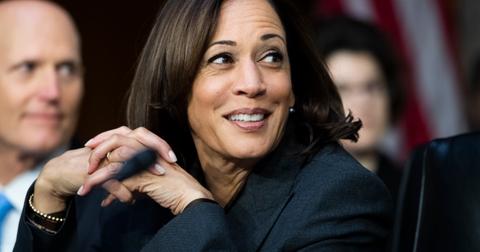 "My mother raised my sister and me while working demanding, long hours. So, I know firsthand that, for many working parents, juggling between school schedules and work schedules is a common cause of stress and financial hardship."
"But, this does not have to be the case. My bill provides an innovative solution that will help reduce the burden of child care on working families. It is time we modernize the school schedule to better meet the needs of our students and their families."  
The press release goes on to explain that the vast majority of schools closing at or around 3 pm, two hours short of the standard full-time work day. Along with summer breaks, during which  three in four parents report at least some difficulty finding child care, Harris argues that the model is outdated. 
The bill would provide schools with extra money to stay open until 6 p.m. and provide over $1 billion in enriching summer learning programs. Harris claims that with the extra resources, teachers wouldn't need to work longer hours or for less pay. 
In addition to Harris, the bill is sponsored by U.S. Senators Kirsten Gillibrand (D-NY), Richard Blumenthal (D-CT), Jeff Merkley (D-OR), Sherrod Brown (D-OH), and Michael Bennet (D-CO). 
It also has the support from orginizations. Randi Weingarten, President of the American Federation of Teachers said: 
"By investing in before, and after school programming, summer enrichment and 21st Century Community Learning Centers, this legislation addresses a chronic and long-neglected problem: too many working parents can't access affordable care for their kids during the workday." 
"Roughly one million mothers of elementary school children cut their hours at work because of a lack of affordable child care. This bill would enable school districts and communities to find solutions that work for them, and would make sure teachers and paraprofessionals aren't filling in the gaps without respect and fair compensation." 
Catherine Brown, Senior Fellow at the Center for American Progress, added: 
"The misalignment between school and work schedules puts working families through unnecessary financial stress – a burden we know is disproportionately shouldered by Black and Latinx families and families with low incomes."  
"Senator Harris' proposal would better support families in arranging child care and their work schedules, enabling more parents – largely mothers – to work, advancing educational equity and providing a needed boost to our economy."