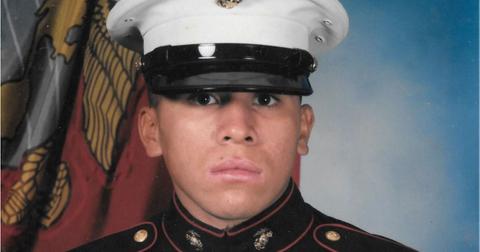 Marine veteran with brain injury deported to El Salvador despite leaving as a toddler
By Mark Pygas
Jose Segovia-Benitez is a 38-year-old Marine Corps veteran who served two tours in Iraq before he was honorably discharged in 2004, a year after he suffered a brain injury. But on Wednesday, he was deported to El Salvador, a country he hasn't been to since he was 3 years old.
Benitez received multiple awards and decorations during his service and even got the Statue of Liberty tattooed onto his rib cage.
His mother, Martha Garcia, told NBC that her son suffered from PTSD and the effects of his brain injury when he returned home.
"He is a soldier who put his life on the line to defend his country. But when he returned from the war, he came back with problems." Basty Garcia, his sister, added that he enlisted because "he was patriotic and believed in this country."
Segovia-Benitez, whose supporters say he never received the medical help he needed, started self-medicating with alcohol and got onto the wrong side of the law.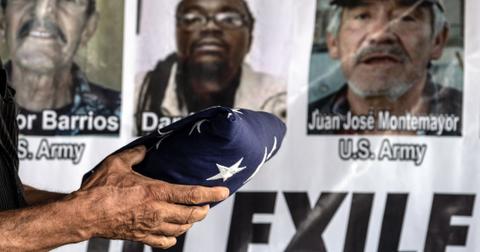 While Segovia-Benitez had legal status, it was revoked after he spent several years in prison for felony drug and domestic violence-related convictions.
Immigration authorities began his deportation process Tuesday, but according to NBC, he was taken off a plane bound for El Salvador. He was then deported on Wednesday and is currently hiding in El Salvador according to his lawyers.
Attorney Thomas Sanchez said a public defender had landed Segovia-Benitez with felony charges when he could have been charged with misdemeanors.
Sanchez went on to explain that his deadly weapon charge stemmed from Segovia-Benitez having a screwdriver in his pocket, which he didn't use.
"So, when we looked at the case we said if we can get a pardon for him for the aggravated felonies, which should have been misdemeanors in the first place, then he can become a citizen," Sanchez said.
Sanchez sought a pardon from California Gov. Gavin Newsom, but was unable to obtain one in time to prevent the deportation.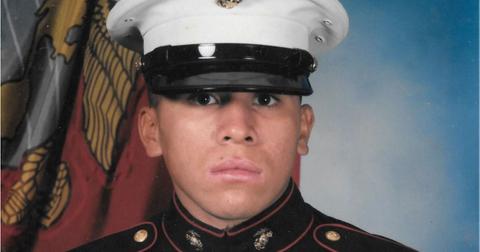 Segovia-Benitez's other attorney Roy Petty, said that they had been unaware of his deportation until a planned meeting with his client.
"Certainly, this is a surprise," he told Phoenix New Times. "ICE kept his deportation a secret. They kept it a secret from him, me, his other attorney, and they kept it a secret from his mother. It's not common practice."
"Generally, what Immigration and Customs Enforcement (ICE) will do is they will notify the person so the person can make arrangements. They woke him up and put him on a plane," he continued.
Petty is afraid that Segovia-Benitez, who doesn't speak Spanish fluently, could be targetted by gangs in El Salvador.
"Gangs target former U.S. military," he said. "They'll kidnap a person, they may hold a person for ransom, they may torture an individual."
Petty hopes that ICE will see their mistake, but added: "What would certainly be horrible would be if he were kidnapped or killed in El Salvador before that."
Carlos Luna, president of Green Card Veterans, said the case highlights what can happen when a veteran faces the criminal justice system without proper support.
"If he would have had the resources to have legal representation back then, he would not be facing this right now. Even further, if he would have had the medical resources available that he needed, then he may not have ever ended up in a courtroom."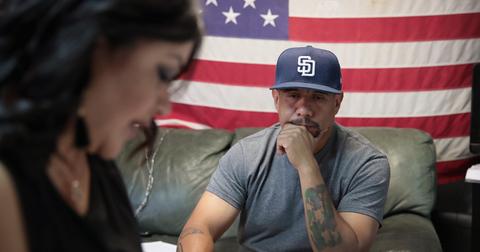 Brandee Dudzic, executive director of the group Repatriate our Patriots, reiterated this, by pointing out to ABC News that Segovia-Benitez hadn't been diagnosed with PTSD until 2011, seven years after he was discharged from the military.
ICE said in a statement that they received orders to remove Segovia-Benitez from an immigration judge in October 2018 because of his "extensive criminal history."
ICE went on to explain that his convictions include:
"Corporal injury to a spouse, for which he received an eight-year sentence, assault with a deadly weapon, false imprisonment, narcotics possession, conspiracy to commit a crime and driving under the influence."
An ICE spokeswoman confirmed to The Hill that Segovia-Benitez has been deported on Wednesday.
"Mr. Segovia-Benitez was removed to his home country Oct. 23 in accordance with federal law and the policies and procedures of U.S. Immigration and Customs Enforcement," she said.
She added that after the order to deport Segovia-Benitez was given, he "subsequently appealed his case with the Board of Immigration Appeals, which denied the appeal. He also filed two stay requests with the U.S. Court of Appeals for the Ninth Circuit, both of which were denied."
Jeff Merrick, a retired master sergeant with the Air Force, added that deporting veterans like Segovia-Benitez is a "total disgrace."
"They got into trouble, yes, they had issues, but they served their time, and instead of like other citizens, where they're released back into the community, where they can have a life again, they're committed to a life term of exile," Merrick added.
More From Megaphone
.

News

Hungarian Prime Minister Viktor Orbán announced that 10 trees will be planted for every baby born.

.

News

Baby boomers tend to be more environmentally friendly than Millennials and those in Generation Z, according to a new survey.