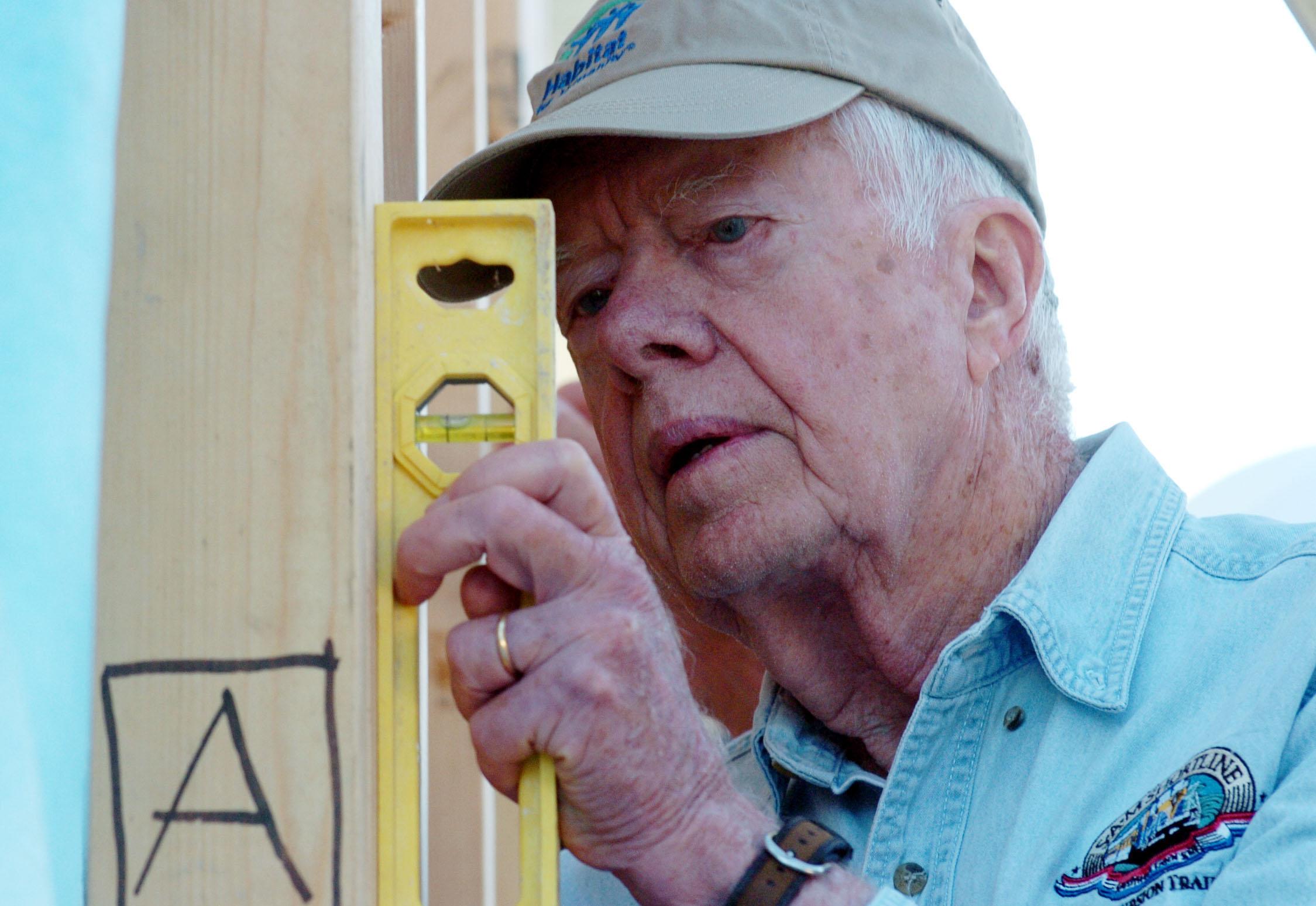 Jimmy Carter 'up and walking' a day after brain surgery
By Mark Pygas

Nov. 14 2019, Updated 9:45 a.m. ET
Former President Jimmy Carter is "up and walking" just a day after he underwent brain surgery to relieve pressure on his brain following a series of recent falls according to his pastor. Rev. Tony Lowden of Maranatha Baptist Church visited Carter at Emory University Hospital on Wednesday.
Article continues below advertisement
Carter had surgery on Tuesday for a subdural hematoma, blood trapped on the brain's surface. Carter Center spokeswoman Deanna Congileo explained that the bleeding was the result of a series of recent falls.
In Spring, Carter fell and had to undergo hip replacement surgery. In October, he fell a further two times, hitting his head on the last one.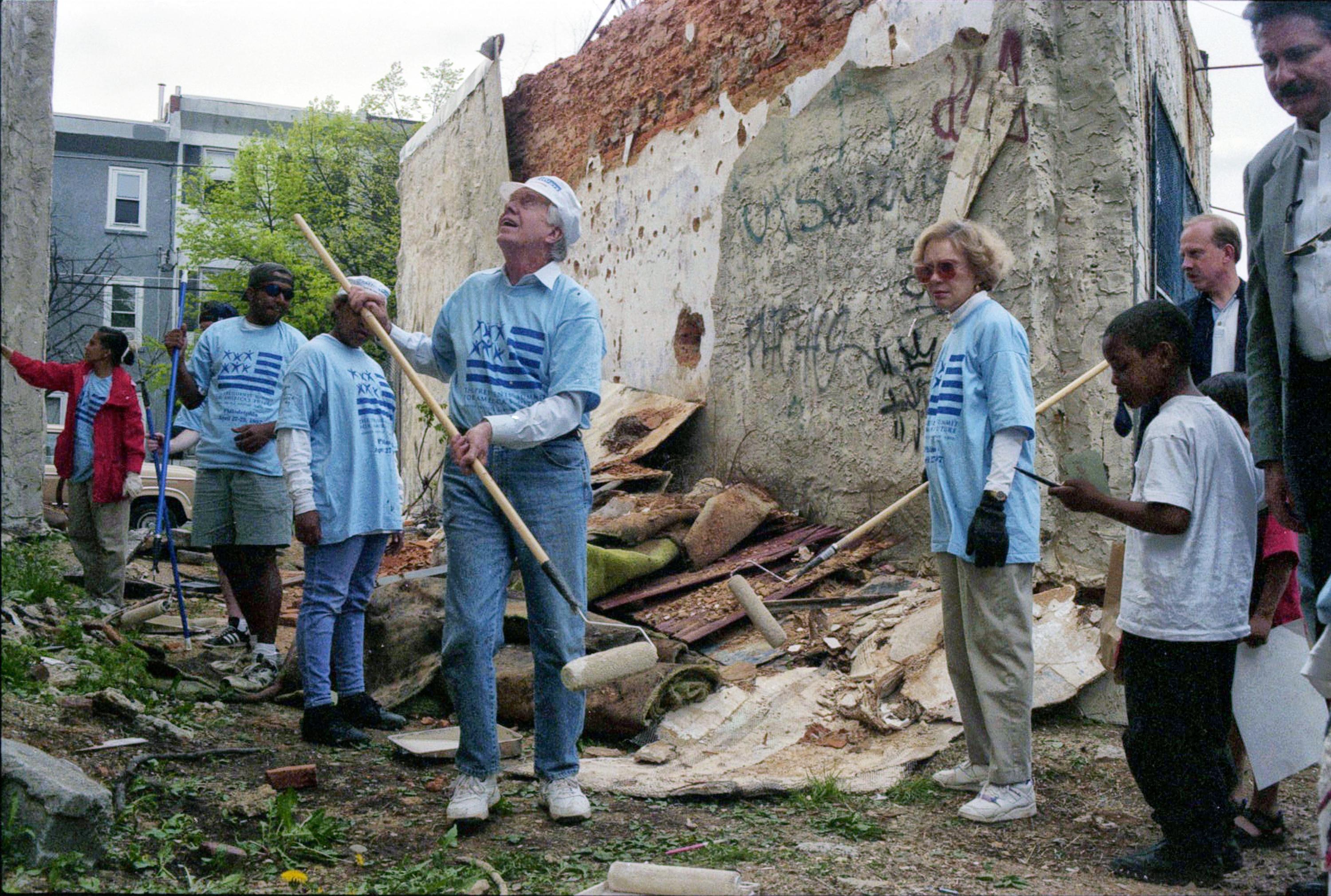 Article continues below advertisement
Congileo said that Carter is doing well, but will remain hospitalized under observation, it's unclear when he will be released.
Rev. Lowden told the press: "His spirits are good and he is up and walking."
Lowden said he expects Carter to resume teaching Sunday School when he's fully recovered. Carter has been teaching at Maranatha Baptist regularly for decades.
"I am going to tell him that we have everything in order at the church and he doesn't have to worry about anything," Lowden said. "There is no need to rush."
Article continues below advertisement
Carter is no stranger to quick recoveries, despite being 95. Just one day following his second fall in October, Carter was back at it with drill in hand as he worked at a Habitat for Humanity building project in Nashville, Tennessee.
Carter helped glue, drill and nail pieces of wood to build corbels for a new 21 home project.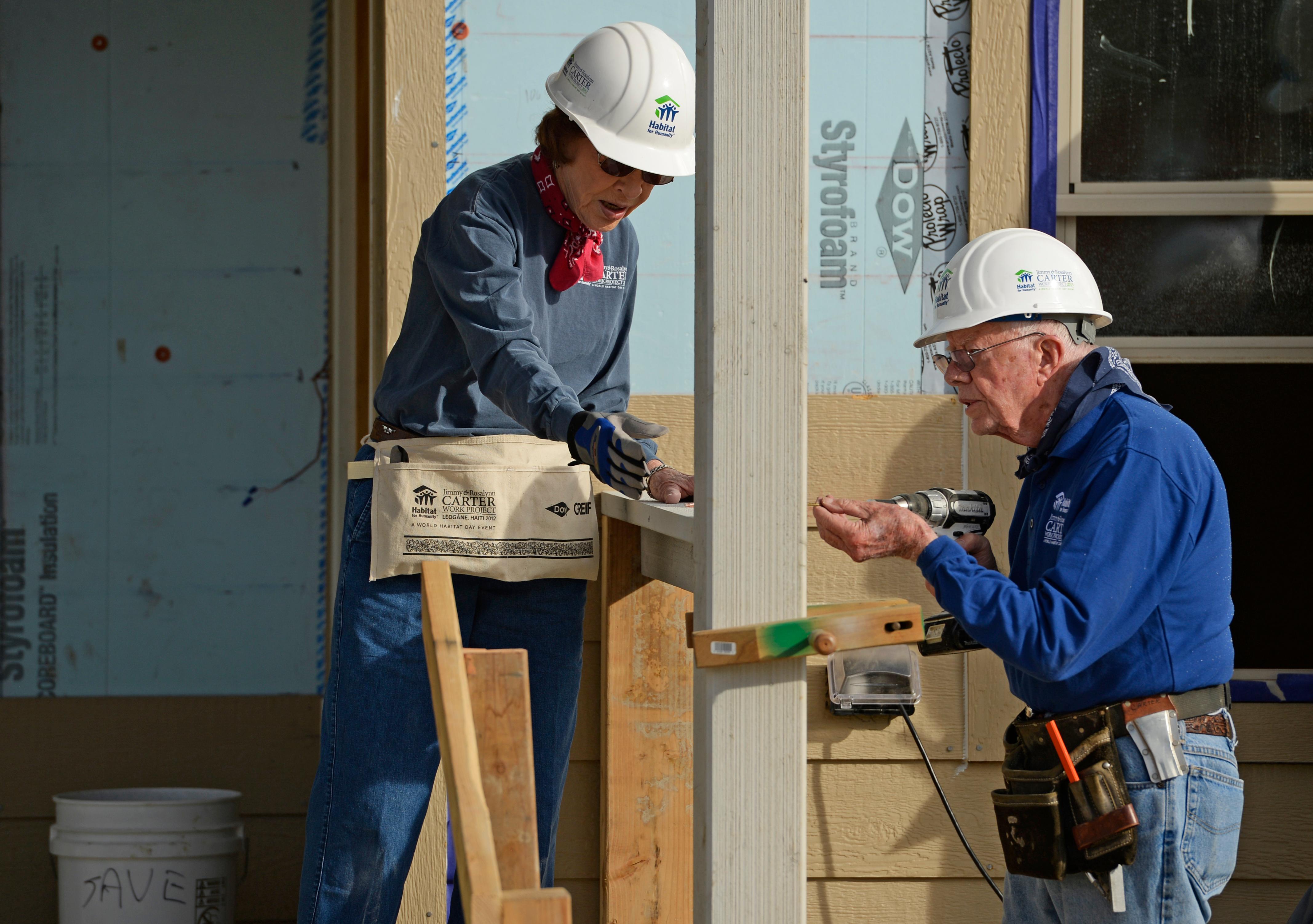 Article continues below advertisement
The oldest living former president previously spoke about nearing the end of his life, saying that a battle with cancer shaped his perspective on death.
"I assumed naturally that I was going to die very quickly. I said a prayer about it; I didn't ask God to let me live... and I found that I was absolutely and completely at ease with death," Carter said.
"So I'm gonna live again after I die. I don't know what form I'll take, and I think I have confidence that there is a God and He is all-powerful, that He keeps his promises and His promise is life after death," he added.
Social media users have been sharing their well-wishes on Twitter, with one user writing: "Good thoughts to Mr. Jimmy Carter. He is a true Patriot and man of the people. All the best for your surgery, Sir."
Article continues below advertisement

Another user joked: "When Jimmy Carter dies it's probably going to take at least a week before he gets back to building houses."
Article continues below advertisement

While one added: "Praying for a great President and a Great Human. We need moral people like President Carter in the world right now."