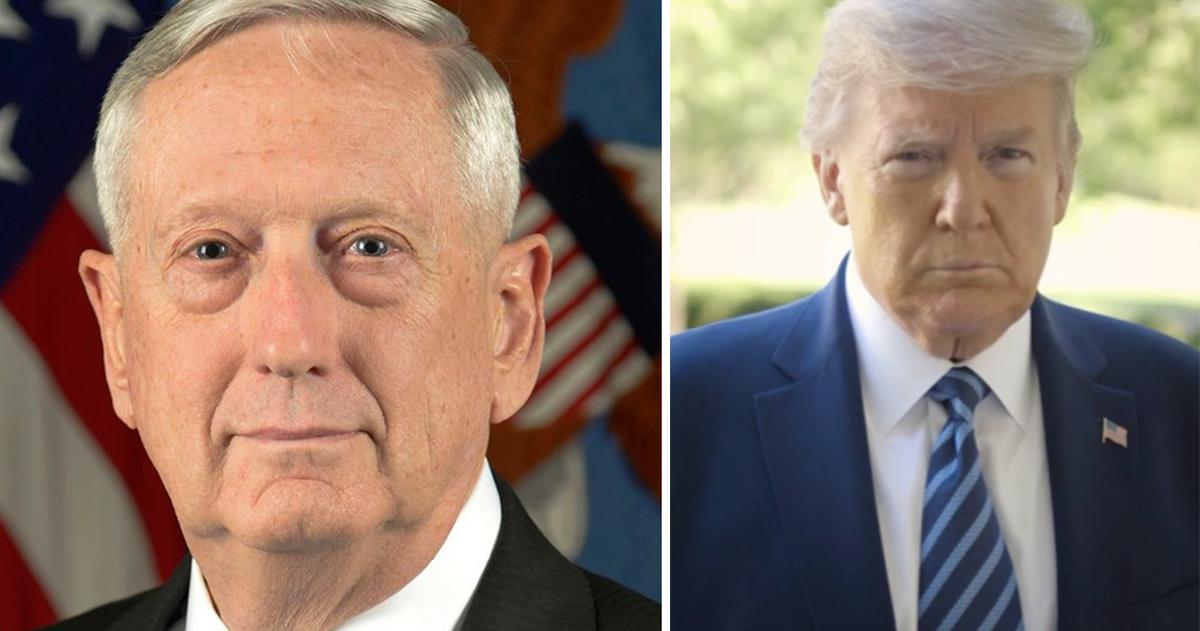 Jim Mattis says Trump is trying to 'divide us' and making a 'mockery of our Constitution'
By Mark Pygas

Jun. 4 2020, Updated 8:34 a.m. ET
Earlier this week, President Donald Trump threatened to use the Insurrection Act to deploy active-duty troops in cities to quell unrest over the death of George Floyd. While the vast majority of protests have been peaceful, there has been violence on both sides. In some cities, agitators have looted stores and set fires, while the police have arrested journalists and used excessive force in some cases.
Article continues below advertisement
President Trump also told "weak" governors that they "have to dominate" the streets.
"We cannot allow the righteous prize and peaceful protesters to be drowned out by an angry mob," Trump said in an address in the Rose Garden, condemning the death of George Floyd. "The biggest victims of the rioting are peace-loving citizens in our poorest communities, and as they are President, I will fight to keep them safe. I will fight to protect you. I am your President of law and order and an ally of all peaceful protesters."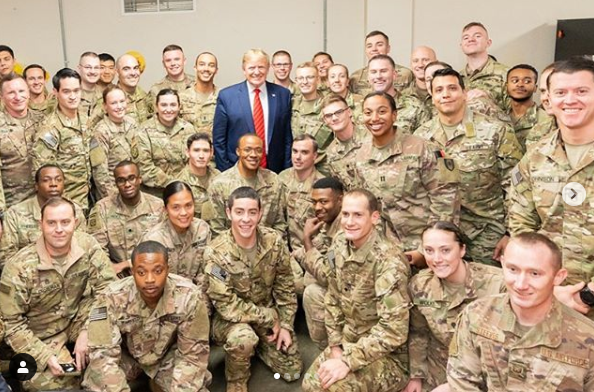 Article continues below advertisement
Trump said that people had been attacked, and the "dreams" of small business owners "utterly destroyed" in the violence.
"A number of state and local governments have failed to take necessary action to safeguard their residents. I am mobilizing all available federal resources, civilian and military, to stop the rioting and looting, to end the destruction and arson, and to protect the rights of law-abiding Americans."
But now, President Trump is facing backlash from his Cabinet, both new and old. Defence Secretary Mark Esper told reporters on Wednesday that he opposes the use of the Insurrection Act.
"I say this not only as secretary of defence, but also as a former soldier, and a former member of the national guard, the option to use active-duty forces in a law enforcement role should only be used as a matter of last resort, and only in the most urgent and dire of situations," the defence secretary said. "We are not in one of those situations now. I do not support invoking the Insurrection Act."
Article continues below advertisement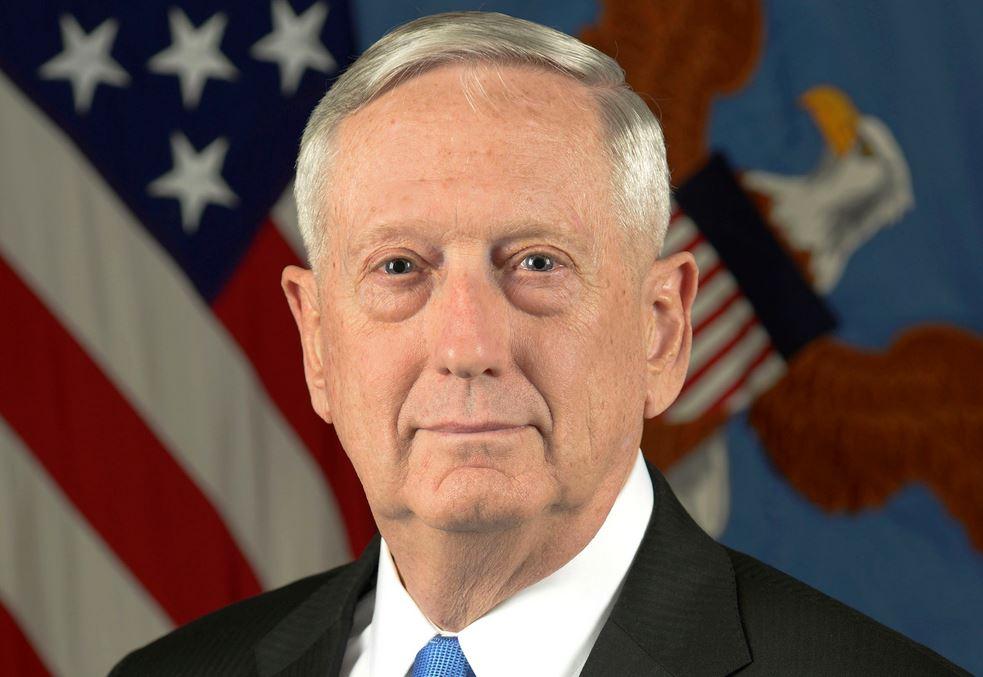 And even President Trump's Former Defense Secretary Jim Mattis has issued a damning statement over the threat. Mattis resigned after President Trump decided to withdraw all American troops from Syria.
"I have watched this week's unfolding events, angry and appalled," Mattis wrote in The Atlantic. "The words 'Equal Justice Under Law' are carved in the pediment of the United States Supreme Court. This is precisely what protesters are rightly demanding. It is a wholesome and unifying demand—one that all of us should be able to get behind. We must not be distracted by a small number of lawbreakers. The protests are defined by tens of thousands of people of conscience who are insisting that we live up to our values—our values as people and our values as a nation. We must reject and hold accountable those in office who would make a mockery of our Constitution."
Article continues below advertisement
"Donald Trump is the first president in my lifetime who does not try to unite the American people—does not even pretend to try. Instead, he tries to divide us. We are witnessing the consequences of three years of this deliberate effort. We are witnessing the consequences of three years without mature leadership. We can unite without him, drawing on the strengths inherent in our civil society. This will not be easy, as the past few days have shown, but we owe it to our fellow citizens; to past generations that bled to defend our promise; and to our children."
Mattis explained why he has previously stayed silent, and why he decided to speak up now.
"When you leave an administration over clear policy differences, you need to give the people who are still there as much opportunity as possible to defend the country. They still have the responsibility of protecting this great big experiment of ours. There is a period in which I owe my silence. It's not eternal. It's not going to be forever."
Article continues below advertisement
"When I joined the military, some 50 years ago," he added, "I swore an oath to support and defend the Constitution. Never did I dream that troops taking that same oath would be ordered under any circumstance to violate the Constitutional rights of their fellow citizens—much less to provide a bizarre photo op for the elected commander-in-chief, with military leadership standing alongside."
Mattis went on to add:
"We can come through this trying time stronger, and with a renewed sense of purpose and respect for one another. The pandemic has shown us that it is not only our troops who are willing to offer the ultimate sacrifice for the safety of the community. Americans in hospitals, grocery stores, post offices, and elsewhere have put their lives on the line in order to serve their fellow citizens and their country. We know that we are better than the abuse of executive authority that we witnessed in Lafayette Square. We must reject and hold accountable those in office who would make a mockery of our Constitution. At the same time, we must remember Lincoln's 'better angels,' and listen to them, as we work to unite."
Article continues below advertisement
"Only by adopting a new path—which means, in truth, returning to the original path of our founding ideals—will we again be a country admired and respected at home and abroad."
In response to the criticism, President Trump took to Twitter.
Article continues below advertisement
"Probably the only thing Barack Obama & I have in common is that we both had the honor of firing Jim Mattis, the world's most overrated General. I asked for his letter of resignation, & felt great about it," Trump wrote. His nickname was 'Chaos', which I didn't like, & changed to 'Mad Dog.'"
"His primary strength was not military, but rather personal public relations. I gave him a new life, things to do, and battles to win, but he seldom 'brought home the bacon.' I didn't like his 'leadership' style or much else about him, and many others agree. Glad he is gone!"
President Donald Trump had previously compared Mattis to one of his heroes, General George Patton.