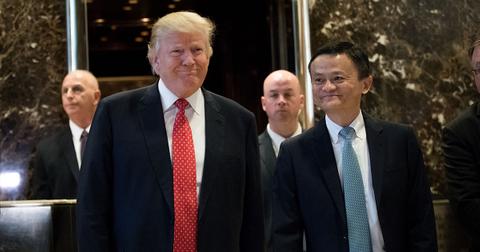 Jack Ma offers to donate 500,000 test kits to U.S. as Trump blames Obama
By Mark Pygas
Jack Ma, the co-founder of Chinese e-commerce giant Alibaba, has offered to donate 500,000 coronavirus test kits to the United States as the Trump administration struggles to produce enough.
In a statement on Twitter, the Jack Ma Foundation stated that it has 500,000 testing kits and one million masks "sourced and readied for shipment."
"Drawing from my own country's experience, speedy and accurate testing and adequate personal protective equipment for medical professionals are the most effective in preventing the spread of the virus," Ma said in the statement. "We can't beat this virus unless we eliminate boundaries to resources and share our know-how and hard-earned lessons."
Ma has already donated supplies to Italy, South Korea, Spain, and Iran as those nations face coronavirus outbreaks of their own.
The United States has struggled to produce enough testing kits to properly assess the spread of the virus. "The system is not really geared to what we need right now," Dr. Anthony Fauci, director of the National Institute of Allergy and Infectious Diseases, said on Thursday. "That is a failing. Let's admit it."
According to the New York Times, some state labs in California have been unable to use some of the 8,000 kits they've received because of a lack of chemical ingredients.
Gov. Gavin Newsom said in a press briefing on Thursday: "We want to test more people. This has been an issue in terms of providing more tests, and we hope it is resolved very quickly."
The lack of tests is also an issue in New York State, where less than 2,000 people have been tested since late February.
"In a large city, you should be doing at least 1,000 a week, and ideally, you'd be doing 10,000," Marc Lipsitch, director of the Center for Communicable Disease Dynamics at the Harvard T.H. Chan School of Public Health, told the Times. He went on to call the amount allocated a "laughably small number of tests."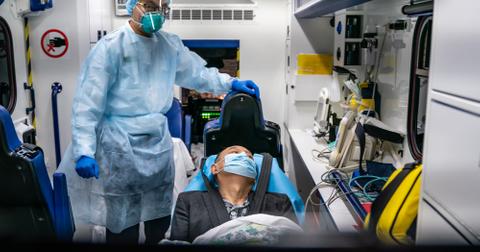 The Centers for Disease Control and Prevention has struggled to produce enough testing kits, with much of the first batch being faulty. Neel Patel of MIT Technology Review explains: "On February 5 the CDC began to send out coronavirus test kits, but many of the kits were soon found to have faulty negative controls (what shows up when coronavirus is absent), caused by contaminated reagents."
In a series of tweets on Friday morning, President Trump tried to pin the blame on President Obama, saying: "For decades the Centers for Disease Control and Prevention (CDC) looked at, and studied its testing system, but did nothing about it. It would always be inadequate and slow for a large scale pandemic, but a pandemic would never happen, they hoped."
"President Obama made changes that only complicated things further. Their response to H1N1 Swine Flu was a full-scale disaster, with thousands dying, and nothing meaningful done to fix the testing problem, until now. The changes have been made and testing will soon happen on a very large scale basis. All Red Tape has been cut, ready to go!"
This isn't the first time President Trump has blamed Obama for the lack of testing capability. In a press conference last week, Trump said: "The Obama administration made a decision on testing that turned out to be very detrimental to what we're doing, and we undid that decision a few days ago so that testing can take place in a much more accurate & rapid fashion."
Pence later clarified the remarks, stating: "The last administration asserted Food and Drug Administration (FDA) jurisdiction over-testing and the development of tests like this. The president changed that on Saturday."
According to the Washington Post, this statement is false. Glenn Kessler explains that "there was no Obama rule, simply 'guidance' that was never acted on."
When asked what rule Trump and Pence could be referring to, Peter Kyriacopolous, chief policy officer at the Association of Public Health Laboratories, told CNN: "We aren't sure what rule is being referenced."
He added: "There was an intense interest from FDA to pursue regulation of lab-developed tests during the Obama administration, but it never occurred. FDA did a lot of work on this, but there never was a final rule that came out of all that work."