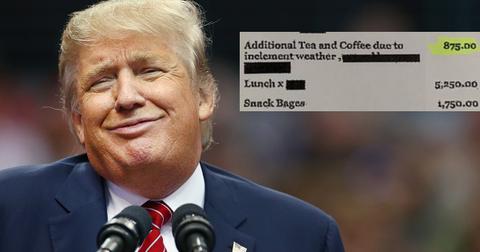 Trump's hotel charged Irish police over $100,000 for snacks and tea
By Mark Pygas
When President Donald Trump visited the Republic of Ireland back in June, the nation reportedly brought in an extra 3,820 police officers to protect the president on the two-day state visit. The whole thing cost the country over €7.4 million ($8.2 million) and some of that money made its way back into the Trump family business.
Back in September, The Irish Times submitted a Freedom of Information request with the Irish government which revealed that Donald Trump-owned Trump Doonbeg resort in Co Clare was paid over €100,000 ($111,000) to feed and water police stationed at the hotel.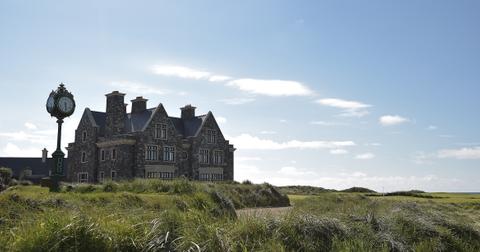 The large bill recently made headlines in the United States after Washington Post reporter David Fahrenthold shared a copy of the bill on Twitter.
It's worth noting that the number of officers was redacted from the bill, so it's unclear how many people the charges were for. Fahrenthold puts the number at "dozens."
According to The Irish Times, the total bill for accommodation and food for Trump's visit to his golf club came to €904,553 ($1 million). The largest share of the catering cost, which totaled €359,579 ($400,000), went to Doonbeg, which received €107,000 ($118,000). The rest of the bill for catering was shared by 10 other companies. Another €6,000 ($6,600) went to Doonbeg for accommodation.
One cost that seemed to shock those in Ireland was an €875 ($975) charge for "additional tea and coffee due to inclement weather."
Vice President Mike Pence was also criticized when he stayed at Doonbeg during a visit to Ireland in September, despite the resort being further away from meeting locations than other hotels. The 180-mile detour cost Irish taxpayers nearly $600,000 in transportation fees.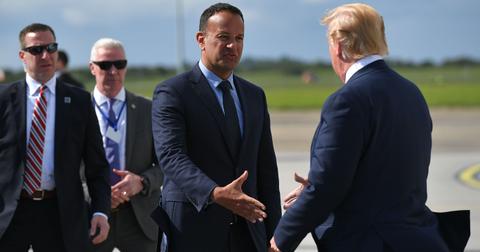 At the time, Vice President Pence said the decision was made to help police.
"I understand political attacks by Democrats, but if you have a chance to get to Doonbeg, you'll find it's a fairly small place, and the opportunity to stay at the Trump National in Doonbeg, to accommodate the unique footprint that comes with our security detail and other personnel, made it logical."
Donald Mihalek, who served in the Secret Service for 20 years, claimed that location often has little, if anything, to do with protection.
"Although it can be helpful to have protected a location before, even recurring locations of protection, like the U.S. Capitol, go through the same methodology each time due to situational changes."
Lawmakers have suggested that President Trump could be violating the emoluments clause after the White House's decision to host next year's G7 summit at a Miami resort owned by Trump's business. President Trump eventually ditched the idea after criticism.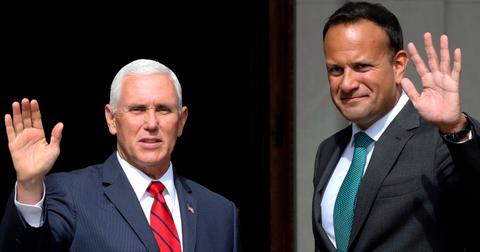 In a cabinet meeting, President Trump blamed the backlash on "you people with this phony emoluments clause." He then suggested, without evidence, that President Obama may have negotiated "a deal for a book" and "a deal with Netflix" while still in office. He also claimed that George Washington "ran his business simultaneously while he was president."
VOX explains that the Constitution includes several provisions described as "emoluments" clauses. The "foreign emoluments clause" states that "no Person holding any Office of Profit or Trust under [the United States], shall, without the Consent of the Congress, accept of any present, Emolument, Office, or Title, of any kind whatever, from any King, Prince, or foreign State."
Some Democrats argue that if a federal official owns a resort, which is used to host a diplomatic summit with foreign leaders, that may violate the foreign emoluments clause.
Unsurprisingly, the large bill given to the Irish police drew some mixed responses on social media, with one user writing: "I would be sending an invoice back at double that cost for the security provided."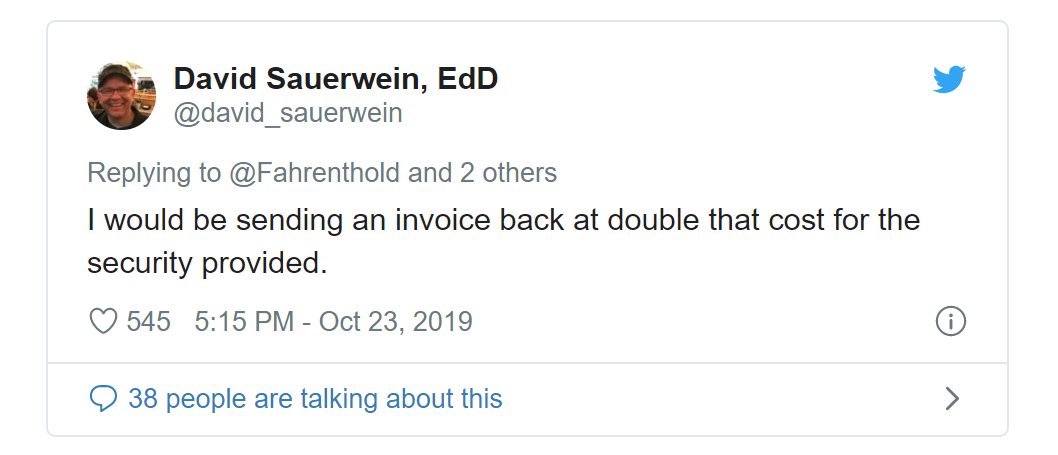 Another added: "And there you go. The taxpayer pays for that and Trump gets the profits. Looks very swampy to me. Corruption at its finest."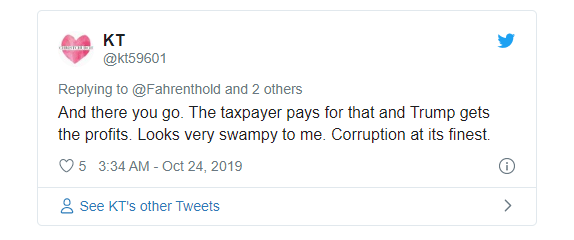 More From Megaphone
.

News

Hungarian Prime Minister Viktor Orbán announced that 10 trees will be planted for every baby born.

.

News

Baby boomers tend to be more environmentally friendly than Millennials and those in Generation Z, according to a new survey.