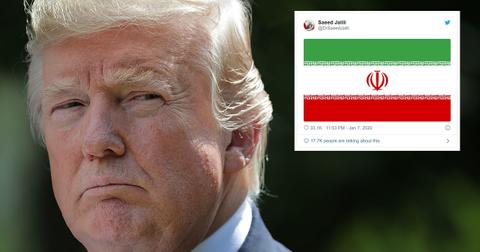 Iranian official trolls Trump by tweeting Iran's flag after missile attack
By Mark Pygas

Updated
On Friday, one of Iran's most powerful military commanders, General Qasem Soleimani, was killed in a US airstrike ordered by President Donald Trump. Soleimani, head of Iran's elite Quds Force, was killed alongside several others at Baghdad airport.
Article continues below advertisement
Unsurprisingly, the move has sparked some tensions. Iran's Supreme Leader Ayatollah Ali Khamenei said that "severe revenge awaits the criminals" behind the attack. While President Donald Trump seemed to respond to the event by tweeting a picture of the US flag.
That "severe revenge" appears to have arrived in the form of a ballistic missile attack on U.S. bases in Iraq. More than a dozen missiles were launched at two airbases in Irbil and Al Asad. While it's unclear if there were any casualties, President Donald Trump tweeted that "all is well" and that casualties and damage are being assessed.
Article continues below advertisement
But one Iranian official seems to have taken the opportunity to troll Donald Trump's response to the killing of Soleimani by tweeting an image of the Iranian flag immediately after the attacks.
Insider reports that Saeed Jalili, a conservative former secretary of the Iranian Supreme National Council took to Twitter to post the image last night.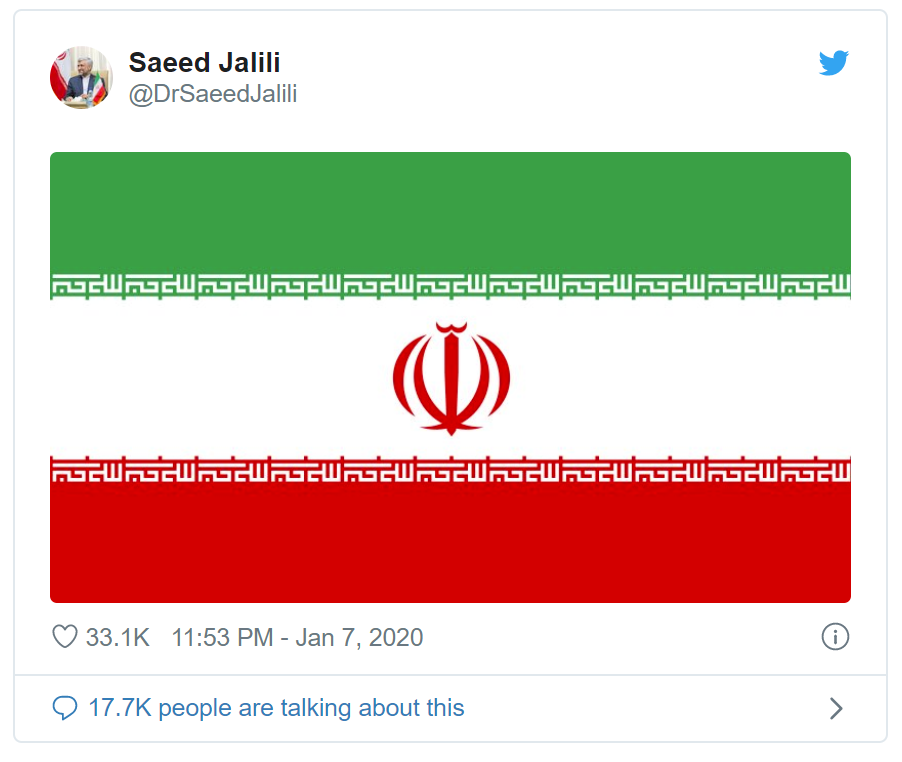 Article continues below advertisement
Here's President Donald Trump's tweet for reference.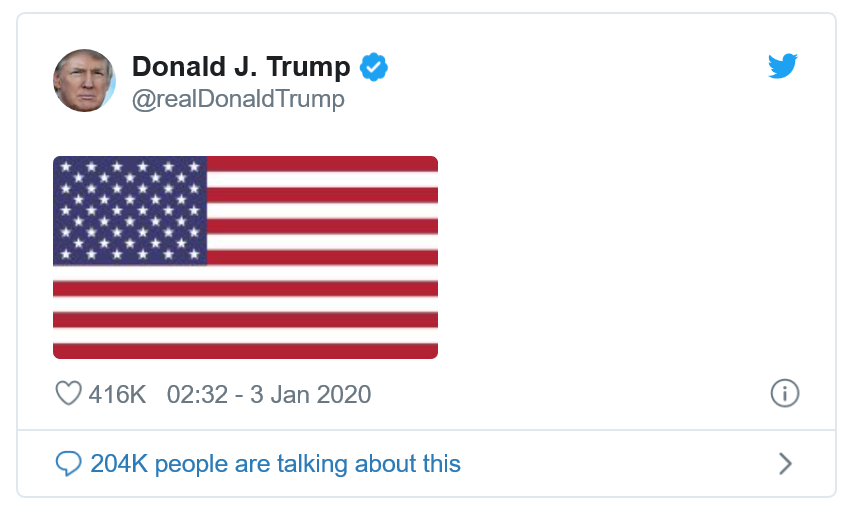 Article continues below advertisement
You can probably guess how most people responded to the tweet.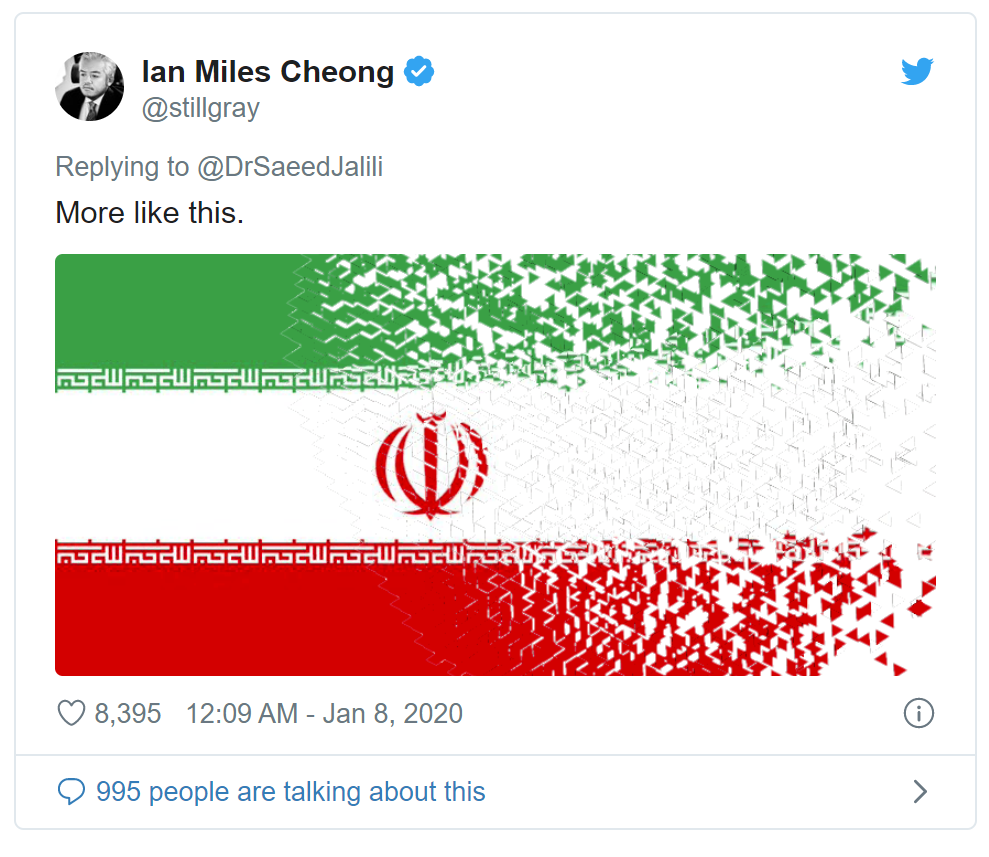 Article continues below advertisement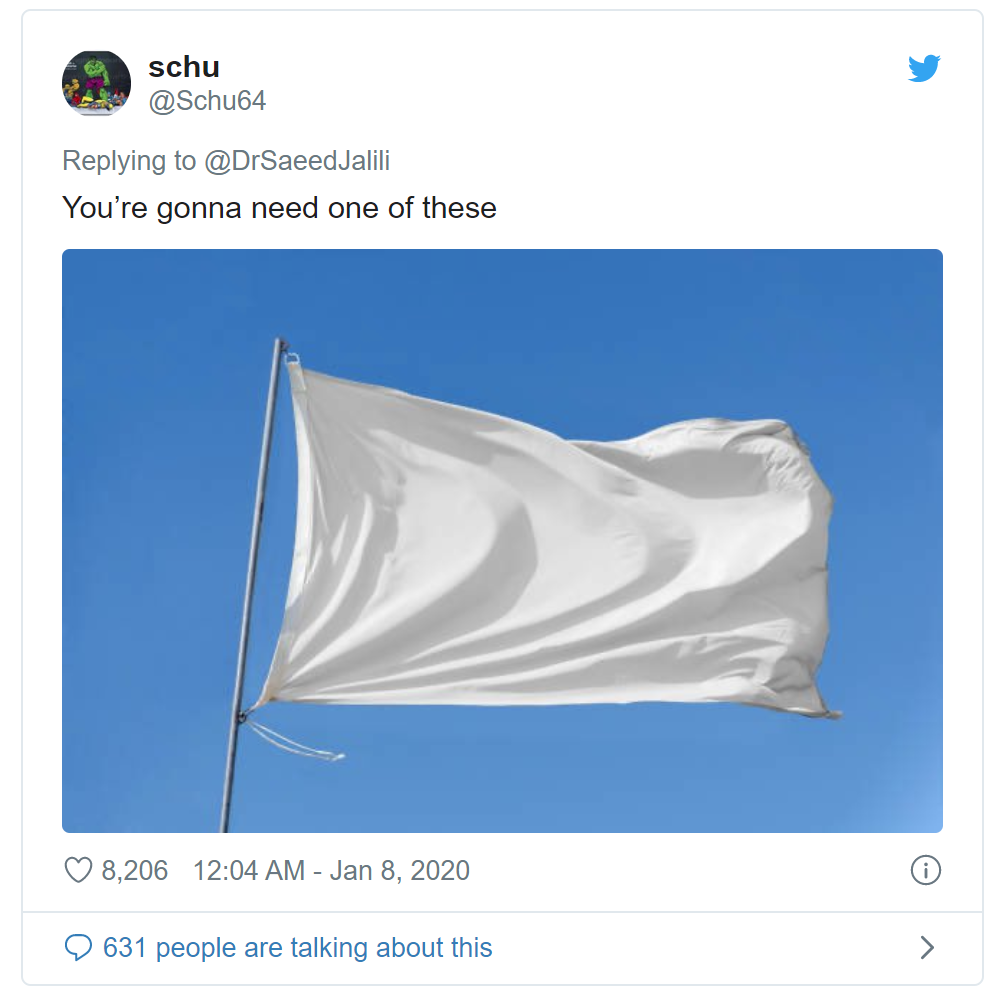 World War III will start with a trolling offensive, apparently.
The Department of Defense issued the following statement on Tuesday's attack: "In recent days and in response to Iranian threats and actions, the Department of Defense has taken all appropriate measures to safeguard our personnel and partners. These bases have been on high alert due to indications that the Iranian regime planned to attack our forces and interests in the region."
Iranian Foreign Minister Javad Zarif said in a statement that the attack was "proportionate measures in self-defense."
"Iran took [and] concluded proportionate measures in self-defense under Article 51 of UN Charter targeting base from which cowardly armed attack against our citizens & senior officials were launched," Zarif said in a tweet. "We do not seek escalation or war, but will defend ourselves against any aggression."