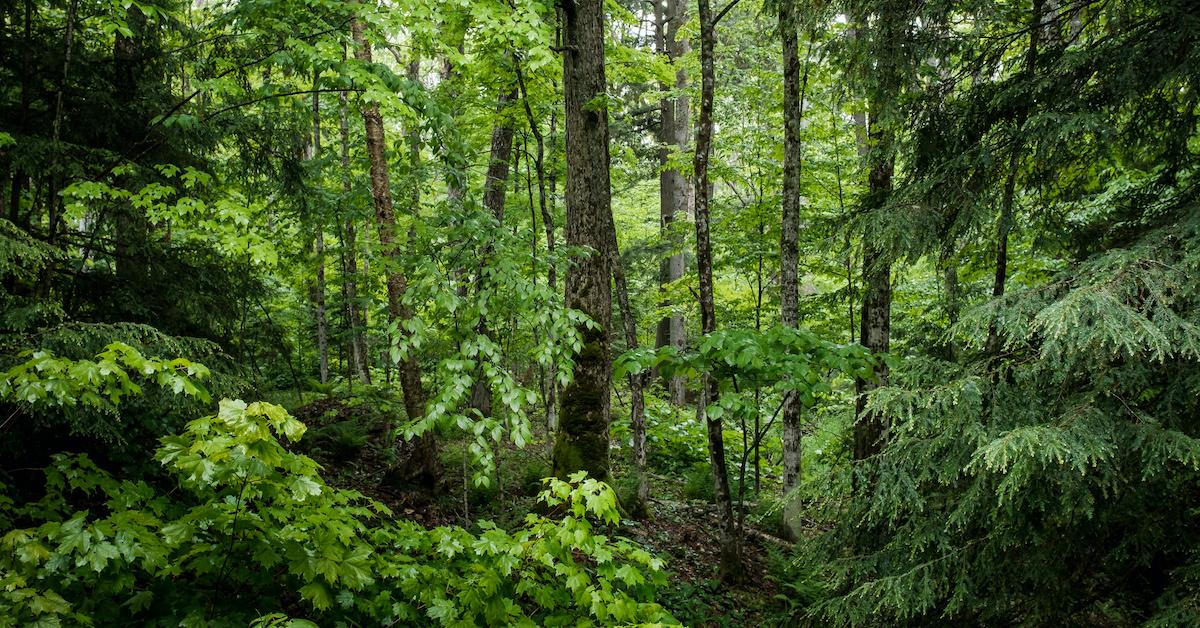 Hungary will plant 10 trees for every baby born as part of new climate plan
By Sophie Hirsh

Feb. 20 2020, Updated 4:52 p.m. ET
This week, Hungarian Prime Minister Viktor Orbán unveiled Hungary's new eight-point climate strategy. The most unique part of the plan is that the government will now plant 10 trees for every new baby born.
Article continues below advertisement
As reported by Central European news outlet Remix News, during his annual State of the Nation Address over the weekend, Orbán announced that he was soon going to launch a new climate strategy. Then on Wednesday, Feb. 19, he revealed the eight-point plan. The policy that 10 trees will be planted in honor of each baby born means that as many as 1 million trees could be planted each year, which would lead to a 27 percent increase in Hungary's forested land over the next decade.
Article continues below advertisement
"The climate crisis and demographic decline are emerging as threats, while ominous clouds are gathering over the European economy as well," Orbán said in his speech, according to a press release on the Hungarian government's website.
Article continues below advertisement
Hungary's remaining seven climate points are: to crack down on illegal landfills; to ban the sale of single-use plastic and introduce bottle deposit schemes; to protect Hungary's rivers from waste; to facilitate renewable energy production and eco-friendly technologies for businesses; to increase reliance on solar energy; transitioning to an electric car economy; and to launch government bonds that will support investments in eco-friendly technologies.
While these policies certainly all sound nice, they are likely not enough to significantly lower Hungary's emissions. Not to mention, the policies are quite vague, and the government needs to share much more information on how exactly each policy will be carried out.
Article continues below advertisement
"This is so weak it can't even be called greenwashing," Member of Parliament (MP) Bernadett Szél said in a statement in response to the climate plan, via Emerging Europe.
It's important to note that Orbán is the president of the Fidesz party, which is Hungary's right-wing, conservative political party. Bearing that in mind, it's unsurprising that he has historically not been the greenest politician. "Orbán is part of a network of irresponsible politicians like Donald Trump and (Brazilian President) Jair Bolsonaro who are responsible for postponing real climate action," Szél once said about Orbán, as per France24.
Article continues below advertisement
So what accounts for the prime minister's sudden change in tune? Emerging Europe suggests that he is preparing for the 2022 parliamentary election. By rolling out new climate initiatives, perhaps Orbán hopes to appeal to the country's young voters, many of whom generally oppose the Fidesz party.
Unfortunately for Orbán, he's going to need to strengthen his climate policies a lot if he wants to remain in office. While the idea of the government planting new trees every time a baby is born is certainly nice, it's nowhere near enough to get Hungary's emissions down to zero. At the least, Orbán seems to be recognizing that he needs to seriously think about taking action to lower Hungary's environmental impact if he wants to stay in office.